Society employs musicians via the "free" market, allocating as much capital to music as the community is collectively willing to pay for it.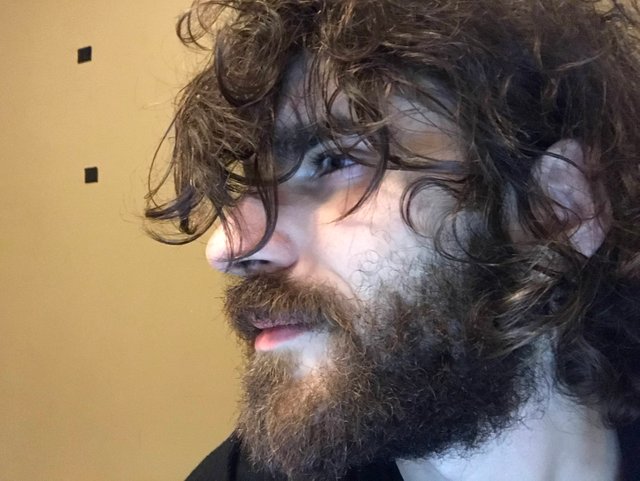 There may very well be enough money to pay for a large and healthy "middle class" of original musicians in the world today. But, similarly to how world hunger is a distribution problem, our media system does not distribute money properly and therefore far fewer musicians are able to survive off of music than there could be.
Describing The Distribution Problem
Imagine a very simple society with five people in it. Each person is willing to pay $2 per year on music and it only costs $5 to survive for a year.
Since five people each pay 2, 2 * 5 = 10, and 10/2 = 5, so two people could survive as musicians in this society. That's enough to get a band going and everybody wins.
Now imagine that the two musicians are "signed" to a third member of the society and have to give her 50% of their earnings. Now of the $10 allocated to music each year, half of that goes to the manager, thus leaving only enough money for one full time musician.
This kind of thing can be okay if the numbers work - if 10 musicians all share a manager and only give up 10% of their income each, eleven people survive and the manager is able to do the work that musicians don't want to do.
The problem happens when a small group of powerful people are able to monopolize too large a share of the music economy. That can be a poor distribution of value - society doesn't want to spend 80% of its music income on major label CEO bonuses, but it works out that way anyway.
Amateur Musicians Are Unpaid Interns of Society
Furthermore - think about social media platforms that are NOT Steemit and don't pay money to most of their users. On platforms like Facebook, Instagram, and Twitter, most users are not earning a dime for their content. Yet they put work into creating that content.
Musicians who are trying to build an audience, creating and distributing music through these platforms, are like unpaid interns of society.
Sometimes unpaid jobs can be fine - I did them for some radio stations when I was younger. But in today's world, most musicians are unpaid interns - even successful ones! You can sell 1,000 tickets to a concert and you still won't earn any money for the Instagram post about it.
We have a problem where way too many people are forced to provide unpaid labor just to participate in the promotional system that makes a music career possible. If you don't participate on the social web, you languish in obscurity.
Steem-Powered Systems Err Towards Generous Rewards
With a Steem-powered system, the situation inverts to the exact opposite: Even more people are compensated than is strictly necessary - there's enough abundance to go around.
With Steem, rewards go to the users and the stakeholders via upvote rewards and curation rewards. When I upvote your post, we both are rewarded - you earn the main reward for creating the content, and I earn a micro-reward for helping to curate content.
This replaces the idea of monetization via advertisers. On Facebook, attention is sold by the centralized company (Facebook Inc) to the advertisers. You lose and they profit.
On a Steem-powered system, there is no centralized company selling ads. Instead, the community monetizes its own attention by issuing cryptocurrency tokens to the most popular content creators. This incentivizes the best creators to keep creating, generating a self-sustaining incentive loop of content creation and consumption.
Instead of social media companies and advertisers taking the value, the creators get most of it.
In today's world, anybody posting on Instagram/FB/etc is helping them earn money. They are unpaid interns. In tomorrow's Steem-powered world, these content creators earn the money for themselves.
Thus, all aspiring musicians will earn financial rewards as they go. The beginner will earn a few bucks for beer money. The aspiring professional is able to reduce hours at their full-time job thanks to moderate steem income. And that newly emerging breed, the Professional Steemian, earns a comfortable living thanks to their participation in the steem-powered networks.
Today's system is built on scarcity and FUD. Tomorrow's is built on abundance and inclusivity. Everybody is welcome aboard as we make the transition.
Closer Than You Think
This idea is not so far in the future. Steemit is a successful and proven use case that is now in the top 1,500 websites of the world. As Steem-powered systems move closer to the top of the internet food chain, more sites will take notice.
We may face competition - Facebook and Instagram could launch their own token. Or we could see adoption, where these major services eventually launch SMTs and get into the Steem ecosystem. Least likely, but luckiest of all, would be for the major players to miss the blockchain bandwagon for so long that Steem-Powered systems replace them entirely.
Whatever happens, I suspect that we'll know who the winner is within the next 5 years.
If it goes the way I hope, we'll have a social media landscape a lot like today's, except ALL of the social media platforms will pay per upvote like Steemit does. Becoming a full time musician will be a much gentler and less risky endeavor in this future.
That's why I am going to work my ass off to make Steem as successful as possible. I hope that you will too.