Building Steem Dream Home: My 3 Yr Plan and how I'm going to do it!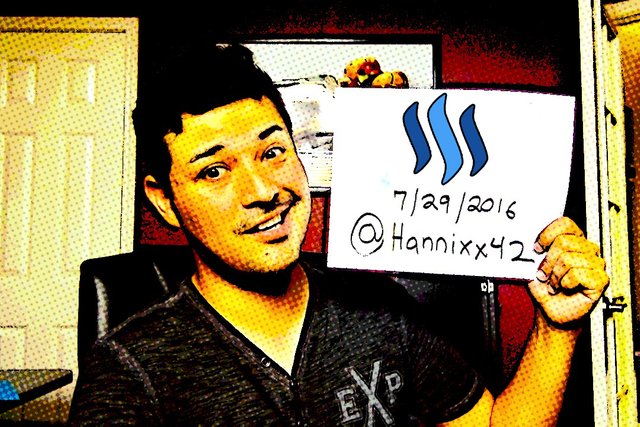 Yep! That's me.
I've been on Steemit since May 25th and I've been here every single awesome day! ;) I remember when I got the courage to posted my very first blog My big fat roses. For about a week I had been reading posts from @cryptoctopus and he had me completely convinced that Steemit was where I needed to be. I gathered my thoughts and picked a topic to blog and hit submit!
Then this happened...

UP VOTE! @complexring


UP VOTE! @noganoo
UP VOTE! @pets
UP VOTE! @ci6z
UP VOTE! @benjojo


UP VOTE! @berniesanders


UP VOTE! @gardenlady
UP VOTE! @steemrollin


UP VOTE! @ned


UP VOTE! @easteagle13
UP VOTE! @summersolstice
I got my first hit as @tuck-fheman blogged about (The First Hit is Free) and this minnow was HOOKED!
My Steem Dream
It's going to be a challenge but I am going to continue curating every day for 3 years straight until I can power down to build my Steem Dream Home! I'm making a commitment to keep all my steem in my account to accumulate the compound interest. I'll also write my encouraging words to steemers on a regular basis though "Captain Steem"(See below). Once I do start to build my house I'll be Steeming about it while it's under construction. It will be the house that steem built after all. :)
I Have a "Thing" for Making People Happy
I've been hurt, robbed, ridiculed and told I was an idiot because I decided to put someone before me. It didn't matter. I felt it was the right thing to do. I just can't help myself when it comes to lending a hand or a shoulder to cry on. Even here on Steem I feel if just one person reads my blog and it makes them smile feel better and keep steeming it was worth every single cent of the $.078 I earned.
You're No Dummy! We All Want Money!
The truth is the only thing that is going to stop any of you from reaching your Steem Dream is you. You have to keep curating and you have to keep writing. Hell, I tried to sell @ned an invisible 1973 American Motors AMC Gremlin X for STEEM at one time! It was fun to see the Ned, CEO of Steemit play along with my joke. Lel! I was such a silly minnow...
Choose something that you feel good about and have a passion for and eventually those $0.78 will turn into $50... $100... $1,000! You get the idea. More Steemers will come and you will gain an audience.
I have always felt more comfortable playing a character rather than being myself. As a child I use to always draw, do puppet shows, and make up games. I'm just a big kid at heart.
I've taken some of my Steem Dollars and commissioned one of my creative friends in the Philippines to draw me some original artwork for Captain Steem and his friends. Together we will blog about the adventures on the Steemian Seas to encourage minnows and others to keep Steeming while offering a bit of comedic relief. The more Steem Dollars I get the more art and blogs I will produce!
I can't wait to see what we'll do together!
Thank you @ned, @dan, @theoretical, and all the other people who made Steemit a reality. You have given me an opportuinty to do something I really love and hopefully one day build my Steem Dream Home.
Erik