Entering the Battle - Buying some Steem Monsters
I bought some cards about 1 or 2 weeks ago and just now getting around to write about it. I think this is an awesome idea and can't wait to see how the tournmanets will unfold and hopefully be able to use my cards to win some of those sweet sweet rewards.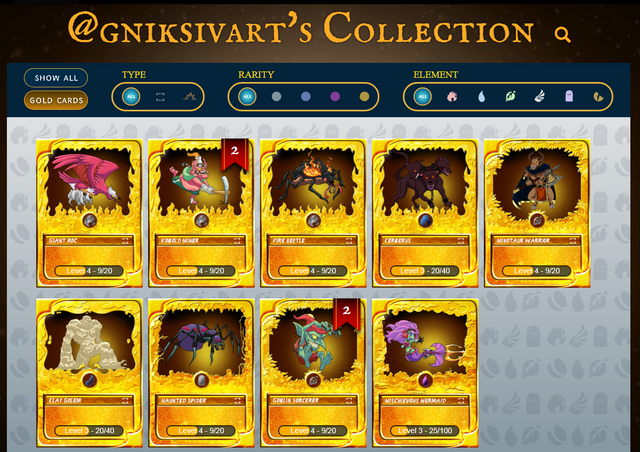 Source
I think I have every card except for the legendaries that aren't pictured below (unless new cards have been added since I've made my original purchase. Just wanted to show off the cards that I was lucky enough to "unwrap". I think it was awesome they decided to added the gold cards and retroactively made cards that were already purchased have a chance to be gold as well. A very cool addition that added a little depth to the value of the cards.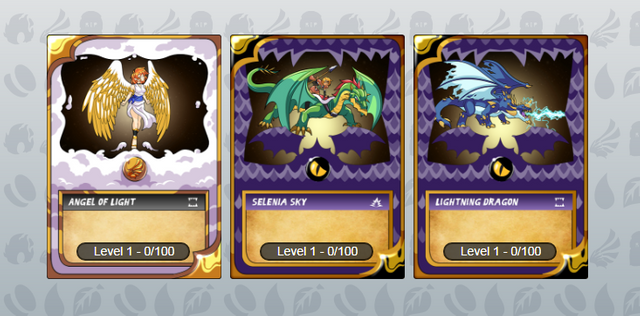 I probably won't take this the tournament's too seriously and just hope to win a few small upvotes or Steem for participating, but if I don't that's ok as well. I say this because, if there is any particular card that you want added to your collection that I have I am willing to trade like for like (same rarity for same rarity including gold cards). On my legendaries I would rather not trade for a legendary I already have, but would be open to some sort of negotiation.
Anyways looking forward to see others on the field of battle one day and look forward to trading some of my cards with anyone willing in the near future.