Is There Any Hope for Steem at $100?
Would you read this post to get a boost of optimism in a time when Steem is hitting lows because this might help you see that there are possibilities for a rebound?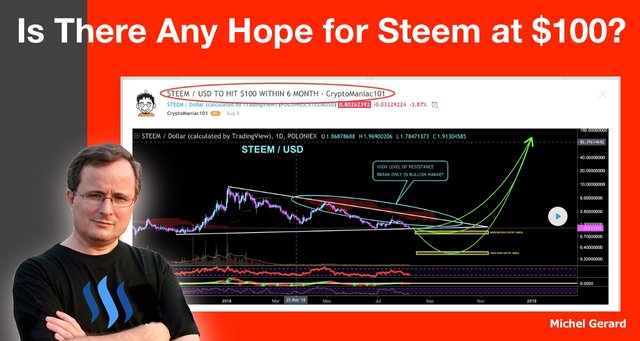 I remember when Steem was at $3 plus and even at $2, we thought that we had lost the opportunity to buy it at a lower price.
Well, the opportunity is back with Steem being at 80 cents now, and we still don't know if that would be a good time to buy some more because it might go down even further or all of a sudden just rebound.
Is There Any Hope for Steem at $100?
The lowest I have bought Steem was $0.95 I think, but now that it is at $0.80 and may go even lower, what should we do?

One thing is sure, not panicking and holding is the thing to do.
Buying right now might not be the optimal time and all this has to be monitored until we see signs of recovery.
Let's see the Steem chart for 2018.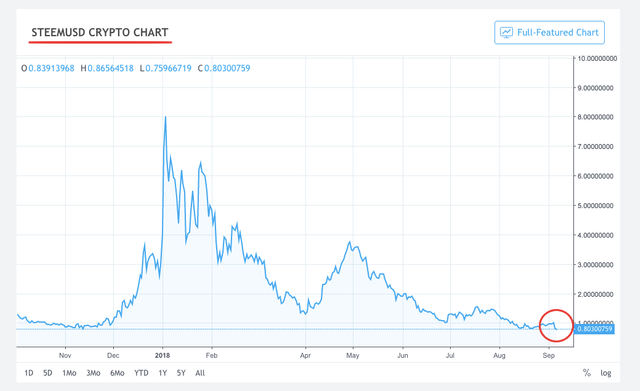 The highest point Steem reached was $8 in January and now it is at 80 cents.
Quite scary indeed!
All cryptocurrencies have been in a downtrend inferno including the big ones like Ethereum.
Do you think that Ethereum is going to be wiped out of the cryptosphere?
(Word I just made up, by the way.)
Let's see the Ethereum chart for 2018.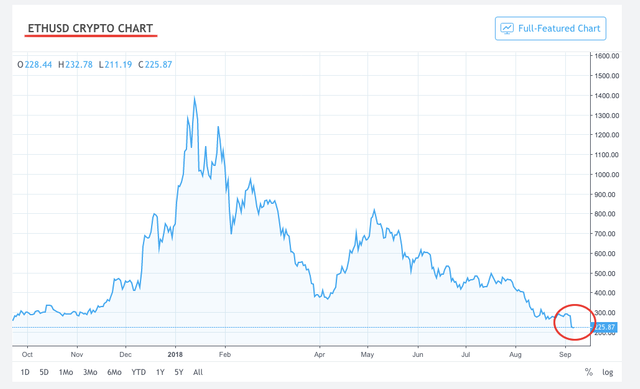 Do you see the similarity?
Let's superimpose the 2 charts: Ethereum and Steem.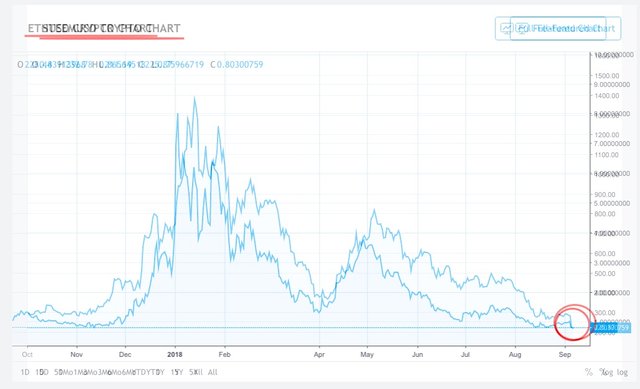 The similarity of how the market moves is amazing and if you think that Ethereum is not going away, then that's the same for Steem. I didn't realize it was moving like this until I put the 2 charts together.
Ethereum is special with its smart contracts and so is Steem with all its apps, Dtube, Dlive, Steepshots, etcetera...
But when is Steem going to recover?
The last month has been quite difficult.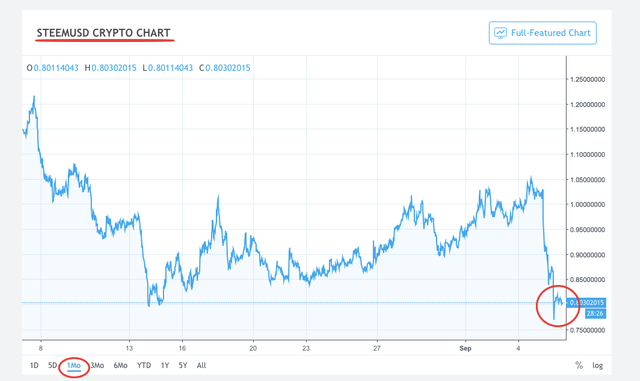 Hopefully there are people who are optimistic and it is what we need for Steem to recover.
I really enjoyed seeing this prediction by "CryptoManiac101" and there will obviously be a rebound, but when?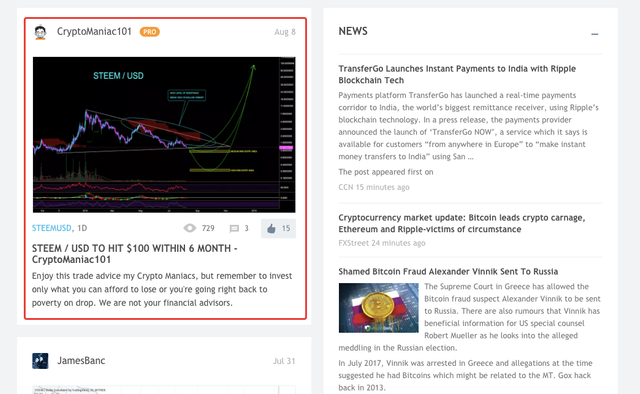 Is Steem going to rebound when it's at $1, 80 cents or 30 cents?
Either ways, the author predicts a Steem at $100 within six months.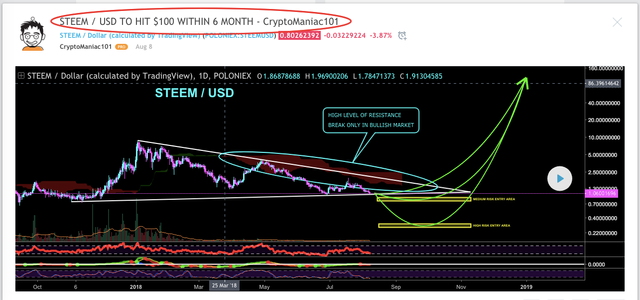 When you look at the previous rebounds Steem had, it will rebound and I'd say $10 is very possible, especially when we see how Ethereum when from $10 to $100 in no time.
Now, is Steem going to reach $100 within six months?
Let me know what you think in the comments below.
I hope you enjoyed reading this post.
Would you upvote this post and follow me for more because this will encourage me to write more posts like this one?
I have categorized my posts on Steemit for easy access:
Steemit tools | Steemit strategies | Steem economics | Steem on WordPress | Blogging on Steemit | Steemit posts I curated | Cryptocurrency | Cryptocurrency trading | Mac computer tutorials | WordPress & online marketing | Self-development & motivation | Travel in Thailand | Travel in Japan | Travel in Europe | Life in Thailand | Fitness challenge | Fruit-veggie juices & smoothies | Education | My answers on Quora | Fundition tutorials & projects | Miscellaneous writing
You may prefer to go to my Steemit Posts Directory.
The most important votes you can make on Steem are for Witnesses. The top 20 witnesses can influence the addition or removal of features in future Steem hard forks. Read my post: What is a Steem Witness, How to Vote and Why?
Michel Gerard