---
Hey guys,
Yesterday I asked what was with the spike down in STEEM? Could it signal the last capitulation drop into the bottom?
But lol at this:

STEEM/USD Hourly

Seriously, what the fuck is that?
Well if you were feeling that this could have been that last capitulation spike down before a decent reversal, then unfortunately this wasn't it.
Price just continues to slide:
STEEM/USD Hourly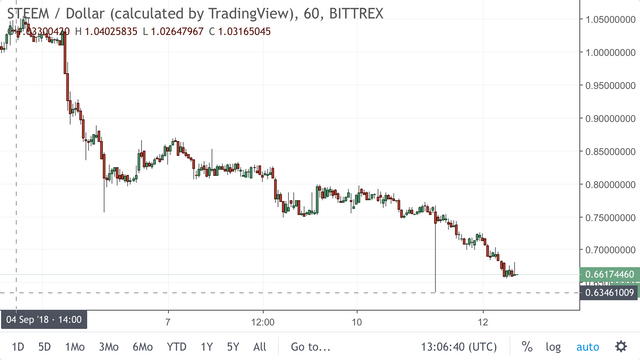 We really need a hard V shape reversal at the bottom.
Unfortunately this wasn't it.
Peace ✌🏻.
---
Forex and Crypto Market Musings.

Twitter: @forexbrokr
Instagram: @forexbrokr