What would you give for reliably getting Steemit notifications onto your device?!


Well, search no more, instead use Noteefi Telegram-Bot by @clayop! I´m giving you a step by step guide on how to use it. With Steemit and Esteem being so unreliable in the last days and weeks Noteefi is a real blessing. I never had any real issues with it. You´ll get notifications for comments and mentions. The advantage against eSteem notifications is that you´ll get a preview of what is written in the comment.
It´s easy, it´s reliable and unfortunately it´s not widely known among Steemians, even though it´s 1 year old. Check out @clayop´s original post here!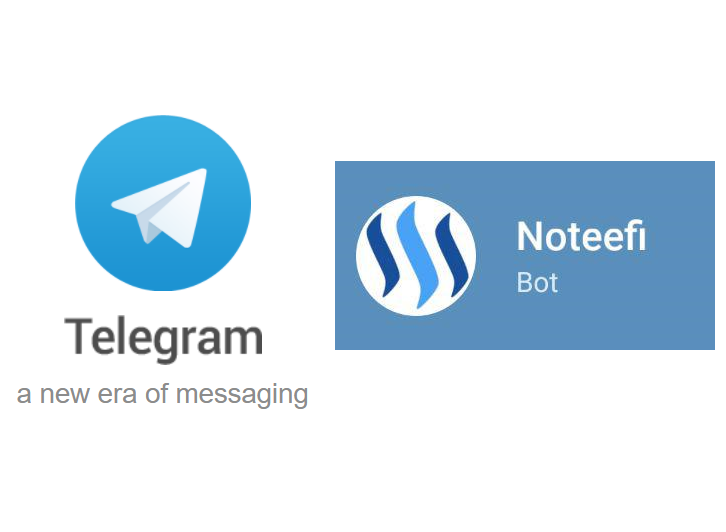 How it works


First you need to download the Telegram App if you haven´t done so already. It´s available for EVERY device. Really. Android/iPhone/Windows Phone/ iPad/PC/Mac/Linux/MacOS or Web - you name it.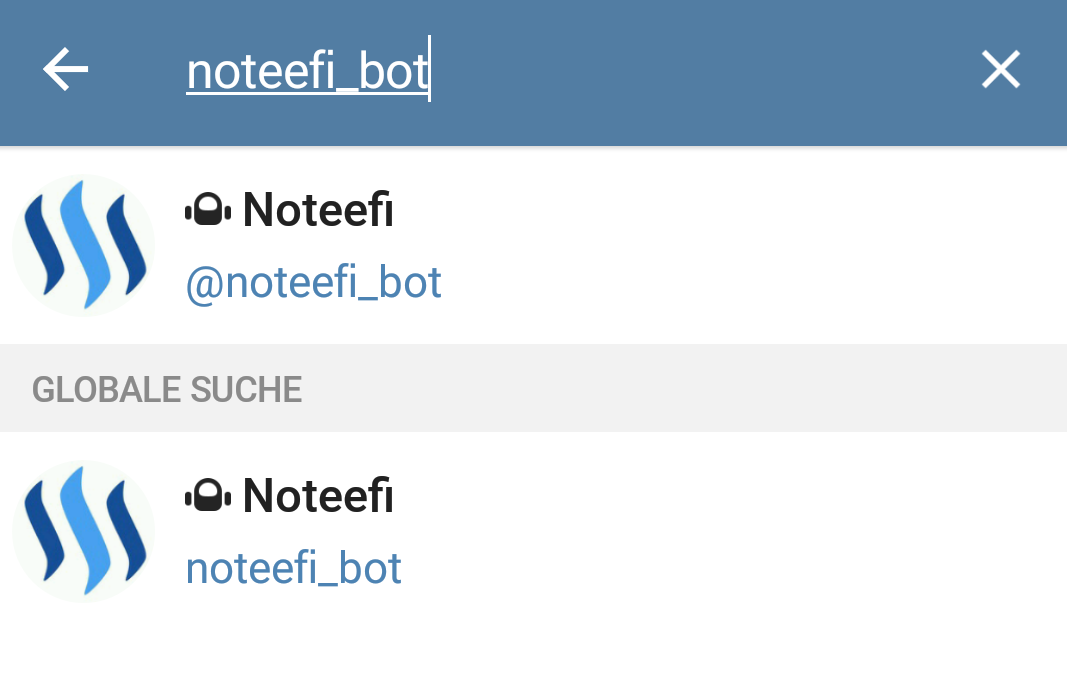 After installing and eventually signing up you have to carry out a search for "noteffi_bot"

Easy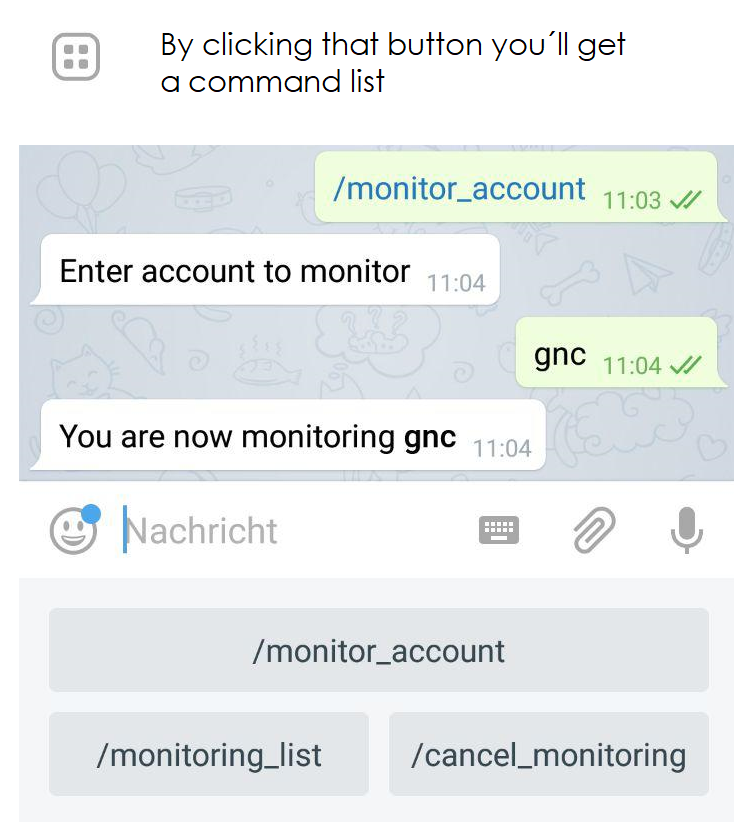 You may have to type /start
After you started the bot you can monitor up to 5 accounts by using the /monitor_account command and type the name of the account without the @
(no need to type the command you can just click the desired command button)
And it´s done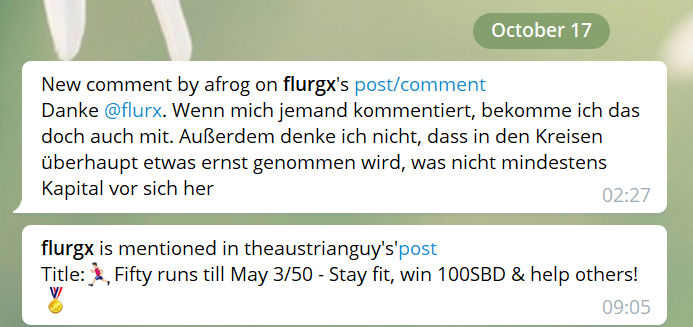 You can follow the links in the notifications to get directly to the posts :D
Eventually if @clayop could comment this post, you can vote him here. Otherwise you may want to visit a post from him.
---
---
DEUTSCH
Was würdest du dafür tun um verlässlich Steemit Benachrichtigungen auf das Endgerät deiner Wahl zu bekommen ?!


Nun du musst nichts dafür tun, und schon gar nicht weiter suchen! Stattdessen empfehle ich dir die Verwendung von @clayop´s Noteefi Telegram-Bot. Du bekommst in den kommenden Zeilen eine Schritt für Schritt Anleitung wie du das Teil verwendest, in gewohnter @flurgx Qualität 👌 ist doch Ehrensache!
Nachdem Steemit und auch eSteem gerade sehr unzuverlässig sind, was Benachrichtigungen angeht ist Noteefi ein richtiger Segen. Ich hatte nie richtig Probleme mit dem Bot. Du bekommst Benachrichtigungen zu Kommentaren und @ Erwähnungen. Der Vorteil gegenüber der eSteem App ist außerdem, dass du mit Noteefi eine Vorschau des geschriebenen Kommentar bekommst.
Noteefi ist einfach, es ist verlässlich - aber es ist nicht sehr bekannt, obwohl es bereits 1 Jahr alt ist.
Du kannst @clayop´s Originalbeitrag dazu hier sehen!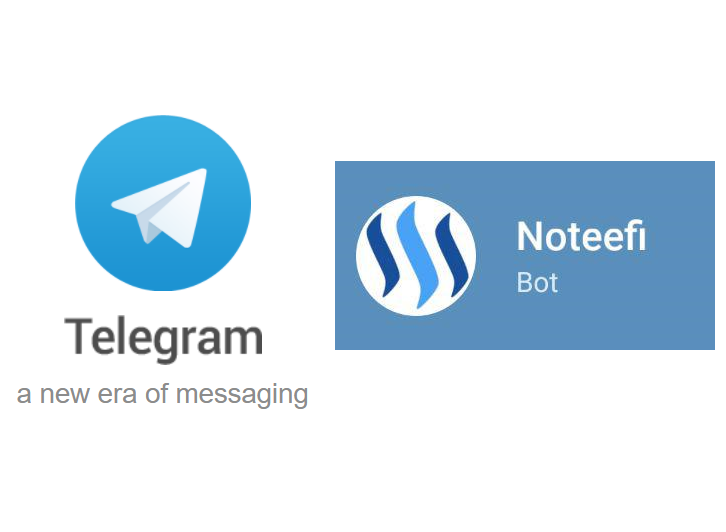 So funktioniert´s


Zuerst musst du dir die Telegram App runterladen, falls du sie nicht schon hast. Sie ist für jedes erdenkliche Endgerät verfügbar. Wirklich. Android/iPhone/Windows Phone/ iPad/PC/Mac/Linux/MacOS oder Web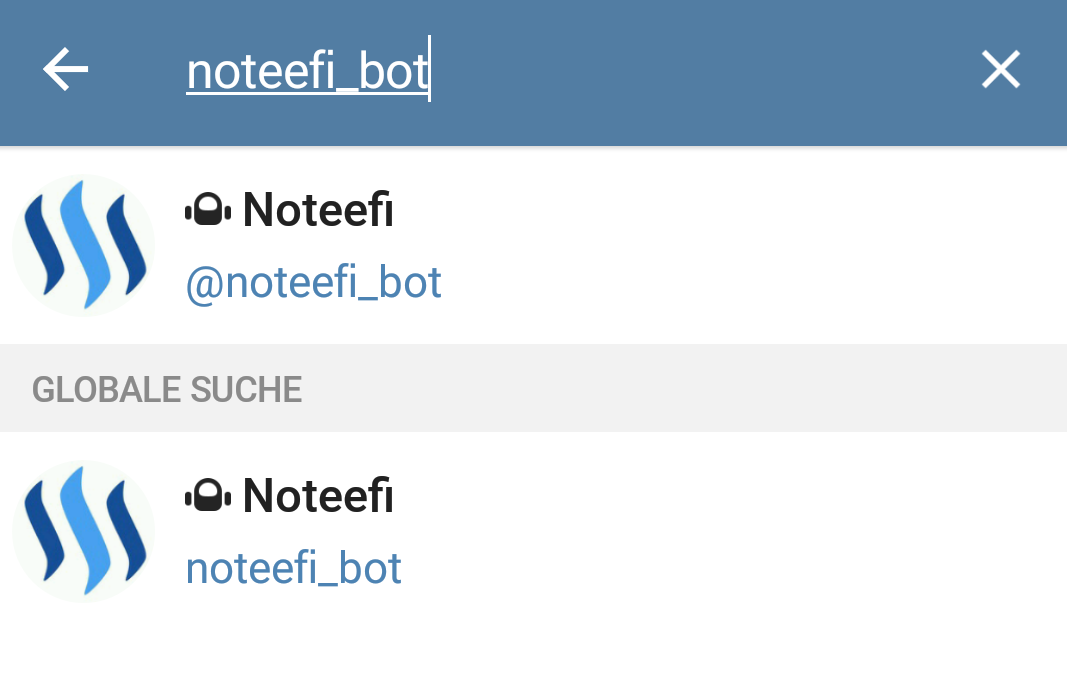 Nach der Installation und einer eventuellen Anmeldung musst du nach "noteffi_bot" suchen

Easy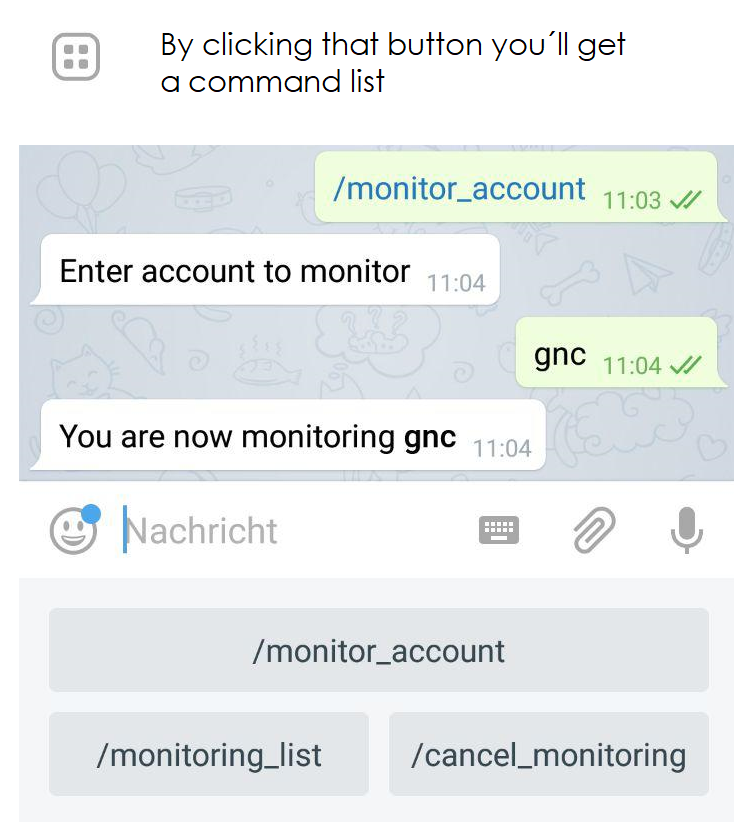 Zu Beginn der Bot-Unterhaltung musst du eventuell /start schreiben
Nachdem du den Bot gestartet hast kannst du bist zu 5 Accounts in die Monitorliste aufnehmen. Dazu einfach den /monitor_account Befehl ausführen und den Account-Namen OHNE @ eingeben
(Die Befehle musst du nicht ausschreiben, du kannst einfach die Buttons klicken)
Und wir sind fertig!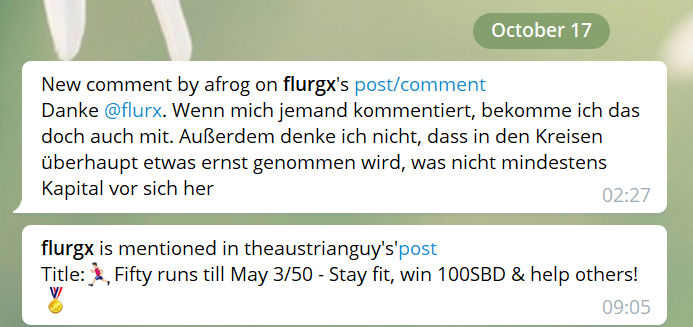 Du kannst den Links in den Benachrichtigungen direkt zu den Beiträgen folgen :D
Falls @clayop diesen Beitrag kommentiert könntest du ihm auch einen Vote da lassen. Sonst vielleicht einfach sein Profil besuchen und dort was voten.