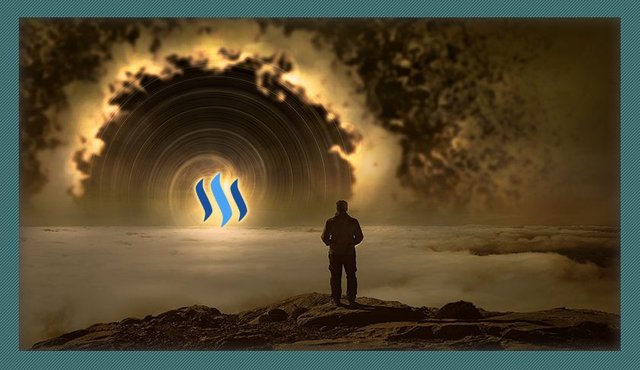 Crypto bloodbath! On days like these it can be fun to ponder the mind about wild scenarios that could or could not happen. Today mine is this: Will we see Steem at $0.10 again? No, this is no FUD post but rather a wild speculation. In all the 15 months I am on Steemit I have never seen Steem at $0.75 and Bitcoin might sink much further and pull the alt-coins into the abyss. What sounds horrible for hodlers might actually be the opportunity of our lifetime. Let's Daydream!

Think about it: Even though a $0.10 price for Steem sounds nearly unthinkable for such a massive and potential blockchain, it all depends how many investors keep hodling. As the market shows, all moves with Bitcoin and that has not seen its bottom yet. So a few more ping pong rides downwards and all alt-coins loose easily another huge chunk of their value.
Now let's assume we go down all that way. All the the way down to $0.10 USD. My reaction is pretty clear: I would go all-in Steem and sell my stuff just to get FIAT money. Up until now I wasn't really an investor as Steem was rather my financial saviour and helped me to provide for my family. However, I learned so much about this blockchain and in my opinion Steem Power is one of the most valuable assets in the world.
I like to imagine I could get my hands on 100K Steem. At a price of $0.10 that would come at a bargain of 10K USD. Powering that up would give an exactly $5 upvote at the current 3.5 days Steem median, which is at $0.82 - tendency falling. I don't even bother to calculate what that would be worth at $0.10 Steem price. Better to imagine what it would be worth at the Steem all-time high: The upvote would be worth $50!
And how about at a Steem price of $80, which it is totally worth in my opinion? Whooping $500 per upvote. Ten times a day makes $5K per day, $35K per week and incredible $1,825,000 worth of upvotes per year in total. Nice right? And that doesn't even take the interest and compounding interest of Steem into consideration. Imagine how much curation rewards you can earn with that which will constantly grow your upvote value further.
To be totally honest, I think $80 price for Steem is way too conservative and no fun to daydream about. Let's go up to $800 for a single Steem. That would require a 220 billion USD market cap for Steem. Well, that is merely half the value of Facebook and Steem is the best utility token in the world that can run all social media platforms we use today at once. We are moving potentially into a multiple trillion Dollar market for cryptos and $800 Steem is not out of this world whatsoever in that case.
So let's play: 100K Steem would be worth $80 Million USD! $5K per upvote, $50K per day, $350K per week and $18,250,000 upvotes per year. Oh, the abundance I could bring to others. I could support 1000 people and projects with each $18,250 per year, growing my account while at the same time powering down a little bit to pay for my own living costs. Staying in wonderful balance. And I would not even be considered a whale yet...
I like days like these!

My Steem Projects