You are viewing a single comment's thread from:
RE: Officially launching EpicDice, a highly rewarding game on Steem!
There is no need for audit. Player can verify the edge before and after every bet themselves.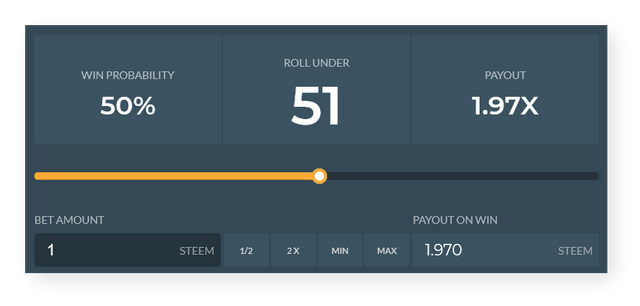 For example, rolling under 51 will have a payout with 1.97x when the hous edge was 1.5%. Betting 1 STEEM could potentially win 1.97 STEEM.
After house edge increased to 2%, rolling under 51 while betting 1 STEEM would win 1.96 STEEM. This can be immediately verified after every round.