STEEM price freaking out as Samsung rumours are squashed
January 22nd 2019: As more surprise management changes are announced by Steemit Inc, rumours continue to swirl that the company and website have been sold to Samsung, replacing "Ned".
Over the past several days, as the rumours of a corporate takeover built, heavy buy volume (much of it from Korea) suddenly pushed STEEM's price upward and out of the long-term bear market, while the price of Bitcoin and other cryptocurrencies remained flat!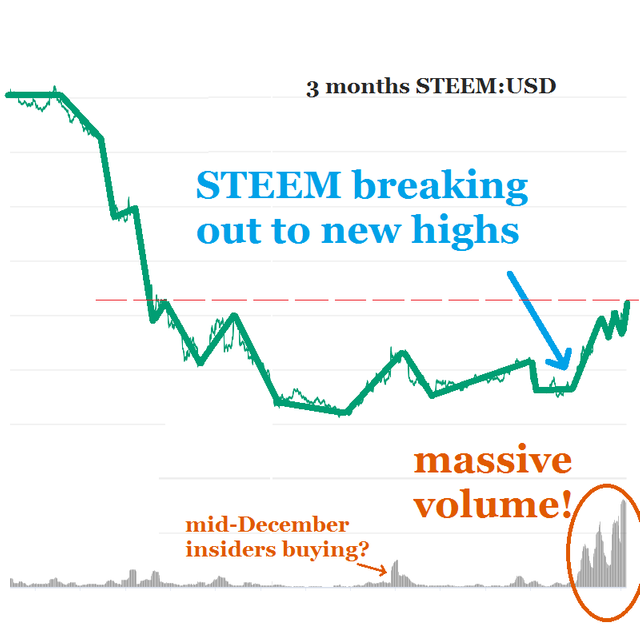 Look at that volume over the past few days - and it's only getting heavier. Is an announcement from Samsung (or a denial from Steemit) coming soon?
Also notice a smaller buy volume spike just before Christmas, when insiders first heard the Samsung rumour.
Please notice what happens when priced in BTC:

(I'm just bringing together what I see as the knowns, and making a bit of my own analysis. I have no insider info.)
All the best to everybody on the Steem blockchain!
DRutter
EDIT: @socky has confirmed (below) that Samsung did not buy Steemit. I wonder what the heavy buy volume from Korea over the past week has been about?