I've been wanting for a long time to see how rewards are allocated for each individual post, if possible with some nice visuals. Starting with version 0.3.2, this is now possible.
The app went through a more robust refactoring, although not all of it will be visible (it's mostly about code reorganizing and making it easier to maintain the codebase).
First, when you hover over a post link in the main steem.supply stats area, you will see a small tooltip, telling you that clicking on that post will actually take you to a stats section in steem.supply (until now, the default behavior was to see the post on steemit.com)
---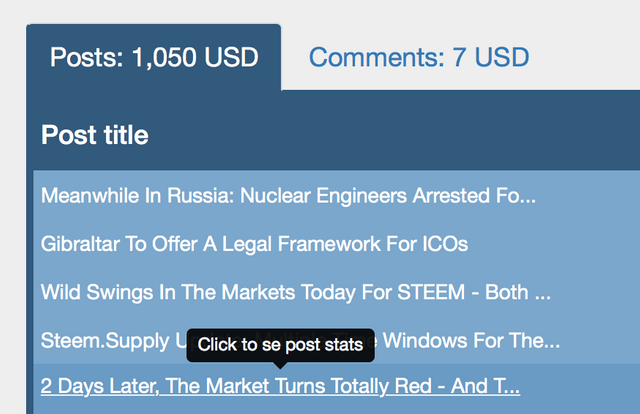 ---
Second, after clicking on a post, you will see this beauty:
---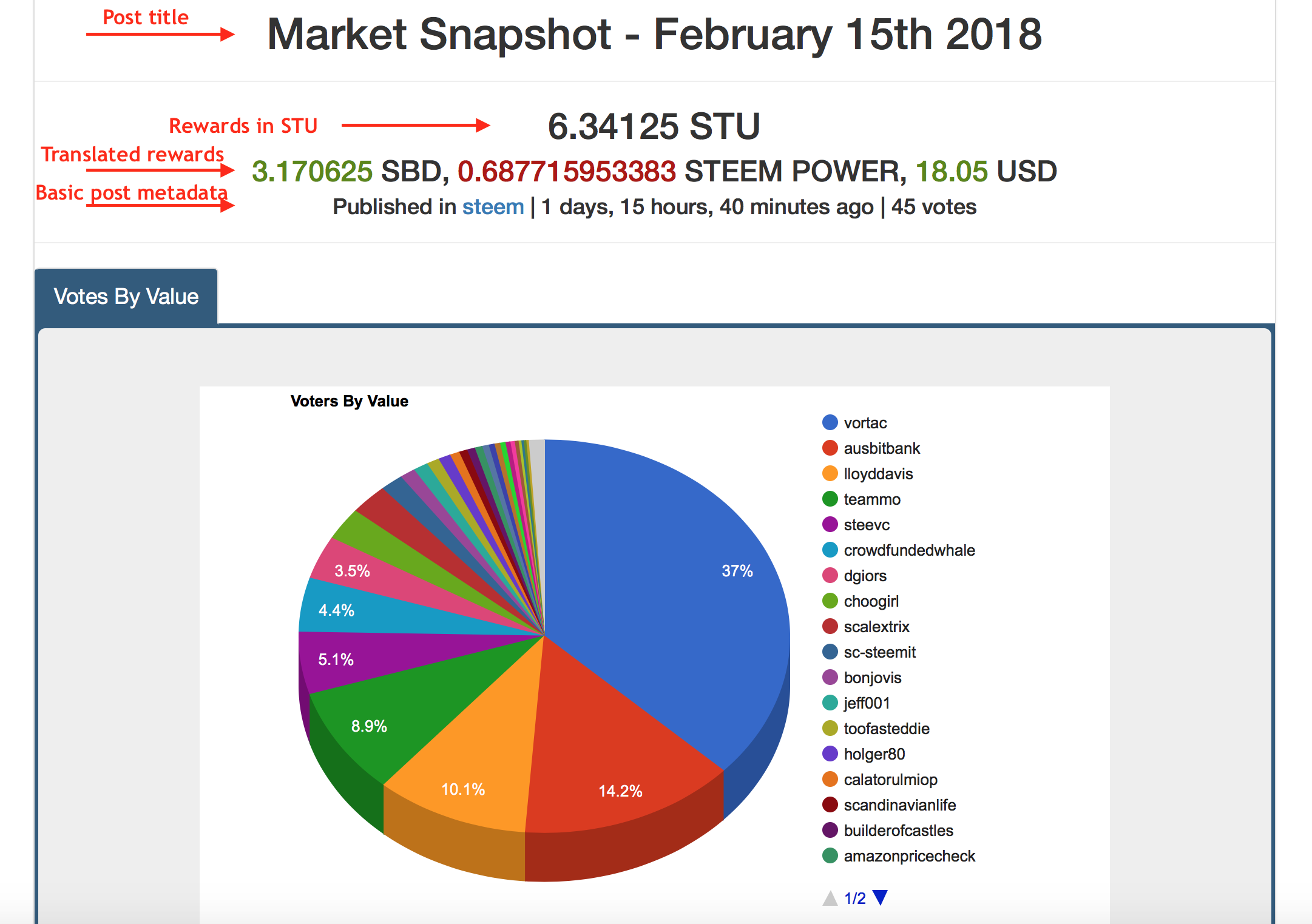 ---
I added a few explanations on the screenshot above, in order to better understand what each part of the content does. The translated rewards color code makes it easier to differentiate between liquid rewards (green) and "locked up" rewards (red).
The tabbed layout leaves room for other stats, like "votes by voting power" (how much voting power your voters are using) and "votes by reputation". These two will be rolled out during next week.
On a side note, the next major update will include 30 days winnings (one of the most common requests). I also started to work on curation rewards, still not ETA for this feature, but it's in the making.
As always, looking forward to your suggestions, criticism and feedback.
---
I'm a serial entrepreneur, blogger and ultrarunner. You can find me mainly on my blog at Dragos Roua where I write about productivity, business, relationships and running. Here on Steemit you may stay updated by following me @dragosroua.


---
Wanna know when you're getting paid?
I know the feeling. That's why I created steem.supply, an easy to use and accurate tool for calculating your Steemit rewards
It's free to use, but if you think this is a useful addition, I'd appreciate your witness vote.
Thank you!
Psst: new to Steemit? Start Here