What is dlike?
dlike is a social bookmarking app built on top of steem blockchain where users can share useful links with their friends (followers) and family (loved-ones). It is just like reddit, Pinterest and Scoopit but its much more easy to use and most importantly it rewards users for sharing links and writing comments on shared links.
Steem Power Delegation Program
Right from the start, we have received good response from users. Now its time to have good amount of SP for dlike platform so we can give better rewards to our users. This is why we are looking for sponsors to delegate their steem power to dlike.
Upvoting dlike Posts and Comments
dlike is very committed to proof of brain on steem blockchain. This is why we have allocated 70% voting rewards for comments and 30% for posts (links shared).  We have implemented a manual check system (mods and curators) on posts and comments to cure spamming and cheating. All the posts and comments are manually approved or rejected by curators and only approved posts and comments gets upvoted.
In our last update we have introduced a user score which is based on user performance. This score also ensure more weight-age for comments than posts. How much your comment or post gets rewarded by dlike is entirely based on this performance score. To ensure smooth working of all the process, we have implemented an automated voting bot.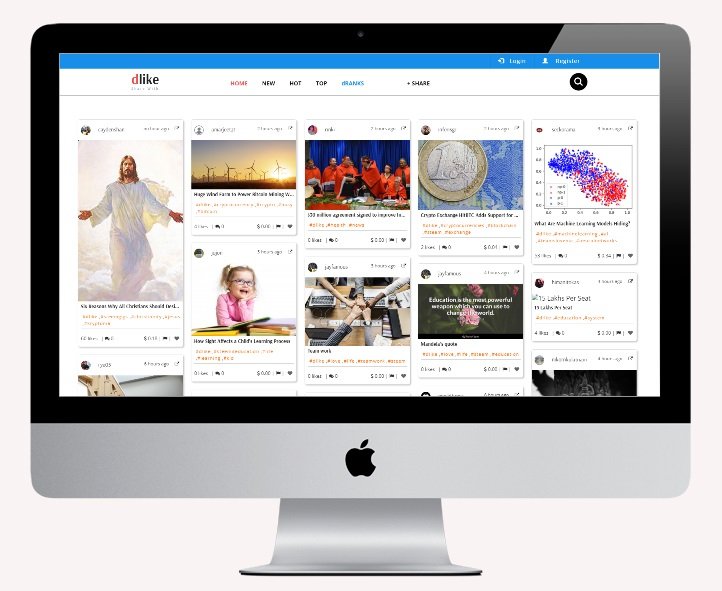 Why We Need Sponsors
As we have already described, what we are trying to achieve so reaching the goal is a tough task for which we need sponsors on dlike platform. No doubt hard struggle is needed to meet the challenge but with your continuous help we are confident to achieve this. 
We need to reward all the new comers joining steem blockchain through dlike platform. This is only possible if we have decent voting power. With a good incentive for hard work of users, we can achieve this target.
Payout for SP Delegation
dlike will share  5% beneficiary reward to its sponsor on weekly basis after the power down. The individual payout will be made according to your share in delegations. Just for example, if there are 2 delegators with 5k each, they will get 50% each from the total 5% beneficiary rewards. 
In addition to this reward for sponsors, we will be giving dlike tokens to our investors at a ratio of 1:1. We are waiting for STEEM SMTs to get launched officially. Till that launch you will have these tokens accumulated under your account on dlike platform.
How to Delegate
You can delegate your steem power to @dlike by clicking the delegation options below: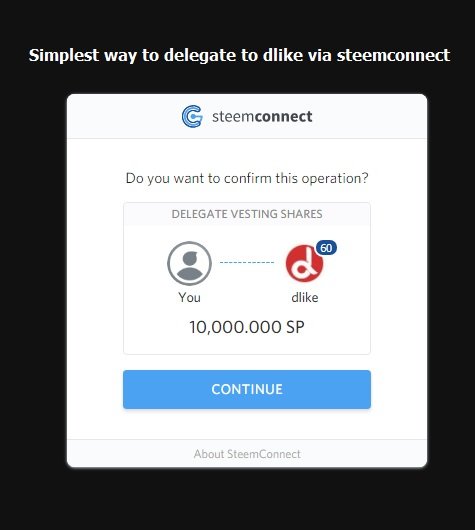 Or, you can manually input the amount of SP you want to delegate by changing the parameter of the URL.
https://steemconnect.com/sign/delegateVestingShares?delegator=&delegatee=dlike&vesting_shares=1000%20SP
-> Change '1000' to the number you want. 
Conclusion of sponsor program:
SP delegation program will be started from today
Main goal of this delegation is to entice more users into steem blockchain
Payout to delegators will be made every Monday, in the form of steem (5% beneficiary reward) and dlike tokens (reserved). This payout will be proportional to the delegated amount.
Any update on this sponsor program will be updated through @dlike

Follow @dlike for all future updates!
Join our Discord channel for feedback & questions.
Web: dlike.io