Steemjet Records is budgeting over 50,000 steem to help send Space Force members to Steem Fest - @dimimp's 1 and only tip for joining Steemjet
Newbies I love you.
If you are responding to my reply on your comment, then you must respond in my latest post, and not in the post that I replied to you in because from now on I can only afford to read/respond to the comments sections of my posts once, and therefore will allow a few days to pass before I begin responding to the replies in my posts. I get so much spam that I have never read through my replies tab.
Steemjet Records Logo Contest is still open until Oct 1st so feel to post your submission in my blog, but it better be good or you will be muted.
(open contest submission by @geyzee)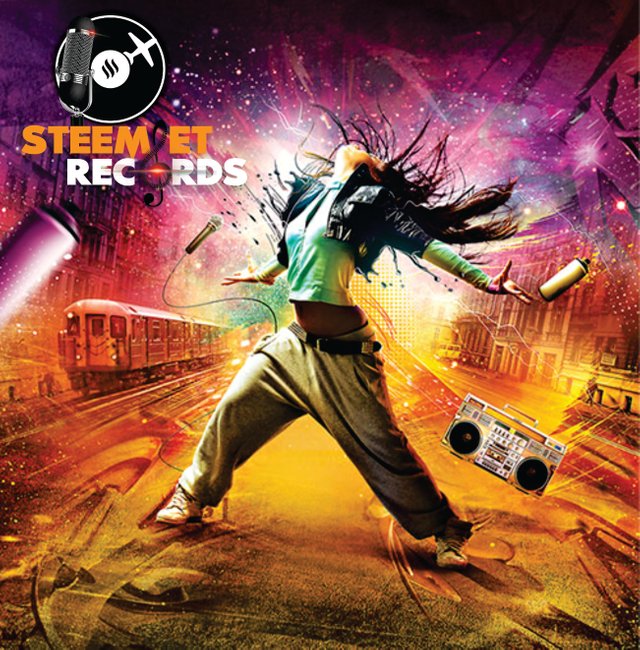 Steemjet has become a viral runaway global phenomonen simply because we have an efficient and effective (steem blockchain enforced) rule structure that causes our business to grow perpetually.
@mdnazmulhasan
SF5
If you hope to thrive in the Steemjet Community, then all you need to do is follow 1 simple rule:
Never post in my blog unless you are extremely talented, or are already a member of the Steemjet Space Force
My posts have become unreadable due to all the spammers looking for upvotes, and they have ruined it for everyone, because I am done upvoting newbies and have hired entire operational wings of the business explicitly for you so that you will never be ignored (@steemjetnewbies, @steemjet, @steemjetrecords, @steemjetceleb, @steemjetmedia, @steemjetdiscord, etc). In fact, the only thing preventing us from sending more people to Steem Fest is the fact that we spend so much of our budget onboarding newbies, that I cannot power down fast enough to send more people!
If you are not posting mind-blowing art or have something that you think is going to either add to the experience of the previous post that you are replying to or is going to take their art to the next level, then do not post in my blog or I will mute you.
Why did it have to come to this? Because you can't even download my posts:
https://steemit.com/steem/@dimimp/steemjet-records-logo-contest-5-000-steem-prize-budget
https://steemit.com/steem/@dimimp/steemjet-is-only-eliminating-one-strategic-goal-nothing-else-has-changed-our-mission-has-been-streamlined-and-it-is-a-positive
If you think that you have what it takes to become a member of the Space Force, then you should go through the proper channels. We have a website, a discord channel, and many functional wings of our business that are funded and designed for onboarding and upvoting new community members. My wing of the company (@dimimp) is designed for communicating with the existing Space Force members who are working on relevant conceptual art.
With our current budget (money I owe) of upwards of 80,000 steem currently, I do not have time to entertain less than mind blowing ideas. If I can't keep the average level of genius per comment in my posts at the highest level, then I will not be able to get any upvotes, and will run out of money and the business (Steemjet Records) will fail.
But if my blog becomes the Mecca of talent for planet earth as envisioned, then the sky truly is the limit.
If you think that your talent is on par with the rest of the Space Force, then take the risk and post in my blog. But if you are not mind numbingly incredible, then, you go down like a bad act on Americal Idol.
I know that most Steemers are a little more left brain engineering than right brain creative, so I hope that video resonated disharmoniously with your inner natural wave (which you should be seeking to match frequency with waves in the outside world to create "good" music).
TLDR - If you have to ask me, then you will never know
All art contests have ended except for the Steemjet Records Logo Competition (5000 steem in prizes)
Steemjet Records - On the Waves of God
Please welome our newest members to the Space Force @emp1 (SF6)
If you can't come like this yet, then I will mute you.
@feezyking (SF6)

OK, but let's say that you are a newbie who actually reads my posts and have made it all the way down to this last paragraph, and still don't know if you should post your art in my blog because you think that it is great, and think that I might feel the same.
Well, you are in luck, because I have a logic test for your art because I know that you are at least left brain smart enough to learn about science and computers since you are able to post and communicate on a new tech blockchain like Steem.
Here you go.
Watch this video, and ask yourself if your original artwork has ever inspired anybody else other than you to act like this:
@ubiteo (SF6)

Steemjet Records - On the Waves of God
Rule 2 - Everybody is talented in some way, so don't ever let anybody tell you that you suck or that you will never make anything of yourself, because even genius art can be created from total garbage.
TLDR - It's not always WHAT you do, but rather HOW you do it that makes it resonate harmoniously with other humans.
And if you use gold instead of garbage ingredients