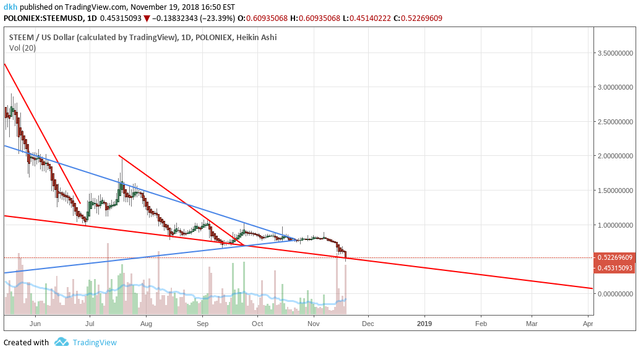 Long term support has broken and we have come back to the downtrend track where Steem reaches a value of zero or 1 cent by May 2019.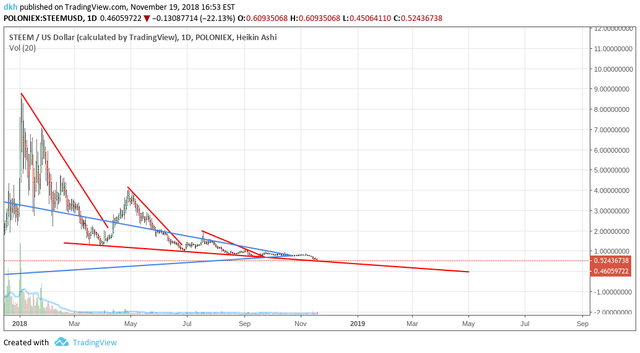 I'm pretty sure that when I first started posting my macro chart most people thought 'no way!' and now are pretty scared and getting desperate.
Will the death spiral end? I don't know. It can end two ways: Steemit goes BK and disappears or Steem finds its footing somewhere around 7 cents. Which way it goes IDK but I currently do not see another scenario.