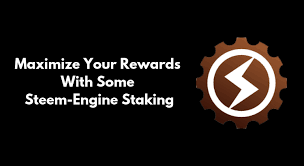 source
Yet again I am amazed how a community can change in such a short period of time. We had very little over the last 18 months compared to what has happened over the last month. Steem is down in the doldrums again and no one seems to mind as they are all accumulating the various tokens that are on offer.I think if I sold my holdings that I have now I would have grown 70 percent or more in a month compared to what has taken me 18 months to accumulate. What I find hard to comprehend is a post that is valued at $1.00 on Steem can have a value of 50 or more Steem on a tribe with it's tokens.
I can't believe that adding a few tribes and throwing a few tokens into the mix and how this place has changed. I know change is inevitable if we are to move forward and maybe a sign of what is to come.I have noticed that the tribes have bought tons of new users into the Steem system and they seem a lot younger and switched on to what I was used to. There is a flurry of activity on steemengine and looking at the markets of various tokens there is a lot going on.


source
I have changed as I think we all have to change with the times otherwise you will be left behind wondering where everyone is. I received some help via @meesterboom obtaining an alt via steemninja and maybe shocked the pants off him as he thought I was a one account Joe.
I noticed fairly quickly if you immerse yourself into a tribe 20 percent voting power every day doesn't go very far and before you know it you are heading into the 60 percents and there is no way back. Personally I didn't want another alt for a few reasons. I was terrified of cocking everything up and mixing my passwords up or something drastic. Steemchain thankfully has resolved that issue and without this tool I wouldn't have ever considered it.
If others are considering an alt account steemninja is fairly straight forward and even a technically lacking dinosaur like me managed it after a short while.