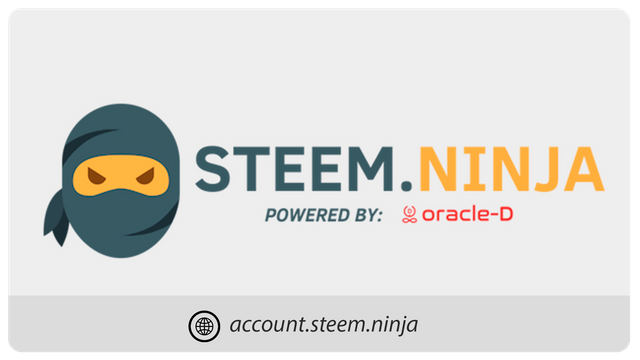 Steem.NINJA
It is a new platform that allows you to create accounts easily in the Steem blockchain for $2.5 USD. Steem Ninja has a payment system for debit or credit cards that are processed with Stripe in just a moment.
Stripe is a technology company that creates an economic infrastructure in Internet business. With its software, it allows accepting payments and managing a business.
How to create an account in Steem.Ninja?
Step 1: Enter to https://account.steem.ninja/.
In the main page will show two options as we see below.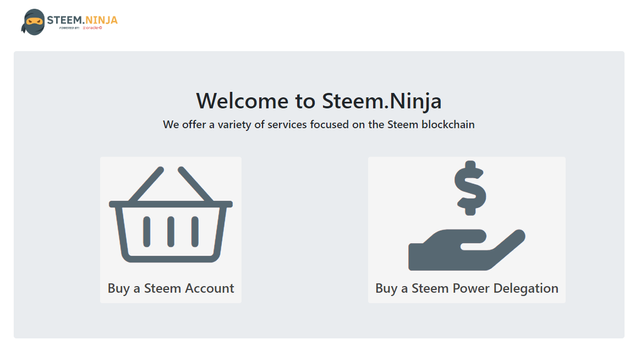 Buy a Steem Account: As the name implies, in this button you can create your account quickly and easily.
Buy a Steem Power Delegation: Allows you to buy Steem Power delegation for 90 days.
Step 2: Click on 'Buy a Steem Account'. Then a window will appear informing you of the current price of the account, as well as how much you will receive in steem power for 90 days.
Enter the user's name for the new account and click 'Validate username'.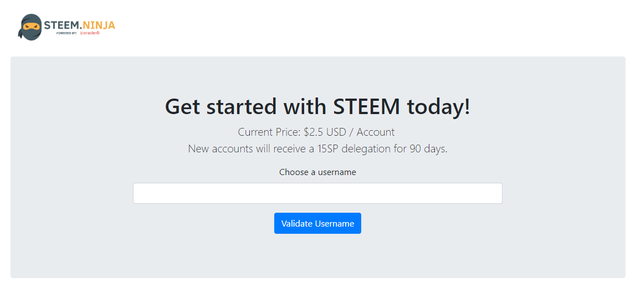 Step 3: After the user is verified, download the password backup.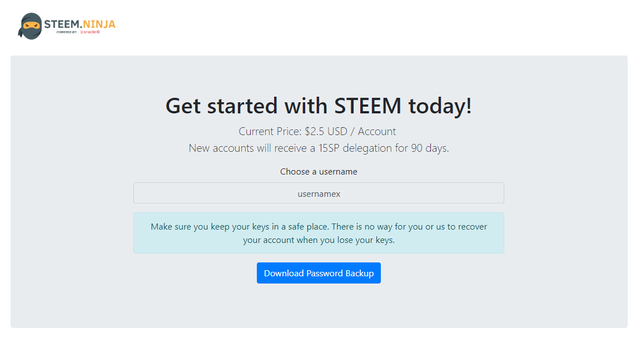 Step 4: Once downloaded click on 'Checkout'.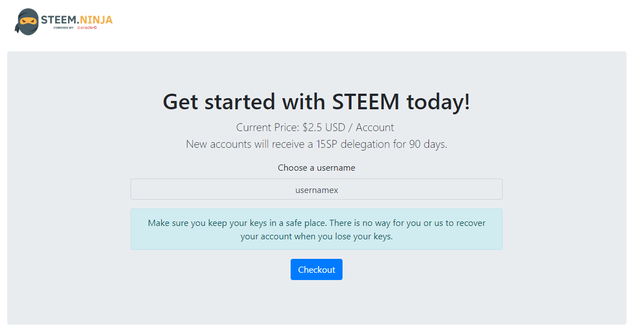 Step 5: Fill in your account information.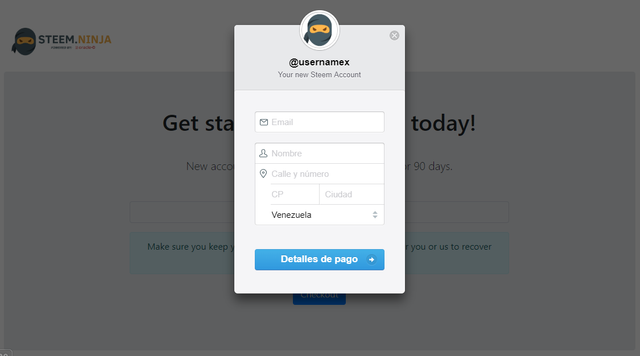 Step 6: Enter the data of your card with which you want to buy the Steem account.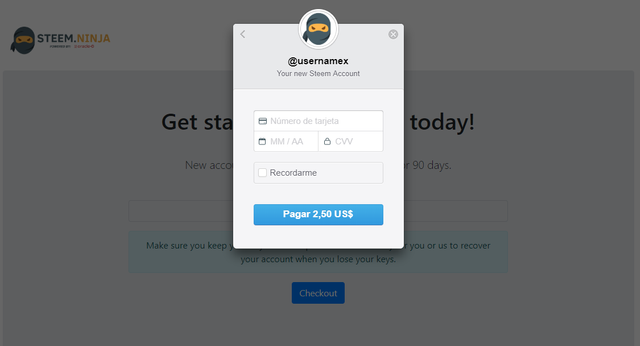 Once approved the payment will have your account created and a receipt will be sent to your email.
If you have had any problems in the creation of the account, please contact [email protected]
---
Referral Program
Steem Ninja not only allows you to create new accounts in steem, but also has a referral program. When you invite your friends to create a new account you will get a reward directly to your wallet.
Go to: https://account.steem.ninja/referral_programm Copy the link and share it with your friends.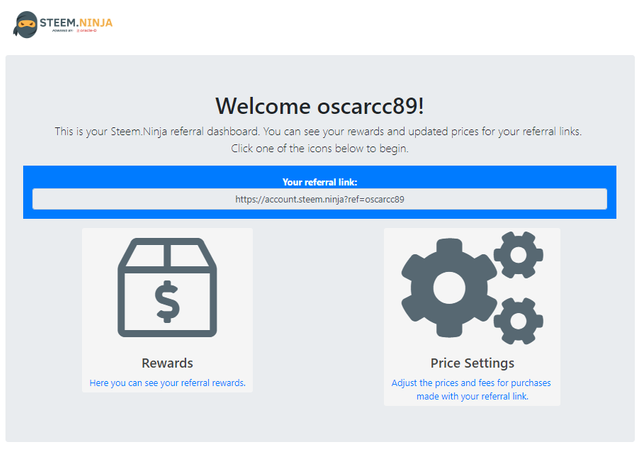 ---
Account recovery
Steem ninja has a unique service within the steem blockchain, which allows you to recover the key of an account that has been compromised or stolen, but will only be able to recover it if the account has been created with Steem Ninja.
https://account.steem.ninja/account_recovery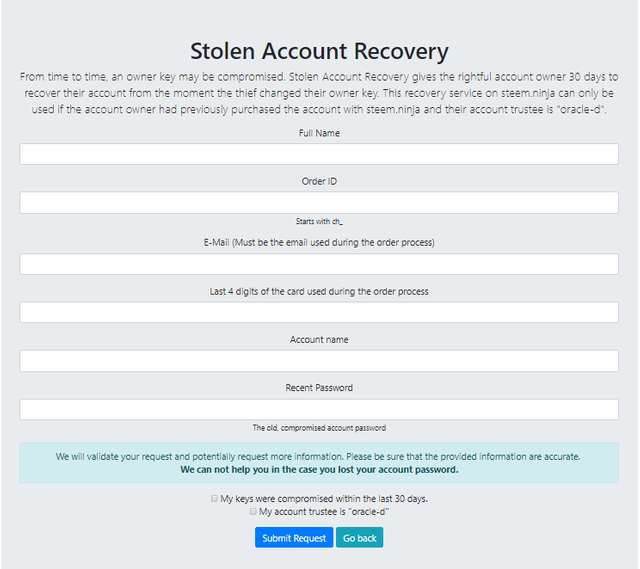 ---
More information:
https://steemit.com/@steem.ninja
https://discord.me/steemninja

@Steem.Ninja is powered by @Oracle-d