Monthly
Currently trading below previous monthly low expect some type of resistance @ $2.21, If and when it breaks, I expect a nice rally for Steem. Showed support at $1.74 which is the current months low and has been on a bullish trend since. Long wick= price rejection, the current monthly bottom wick is showing rejection of previous monthly range highlighted in green. Monthly levels [ Gray Rays]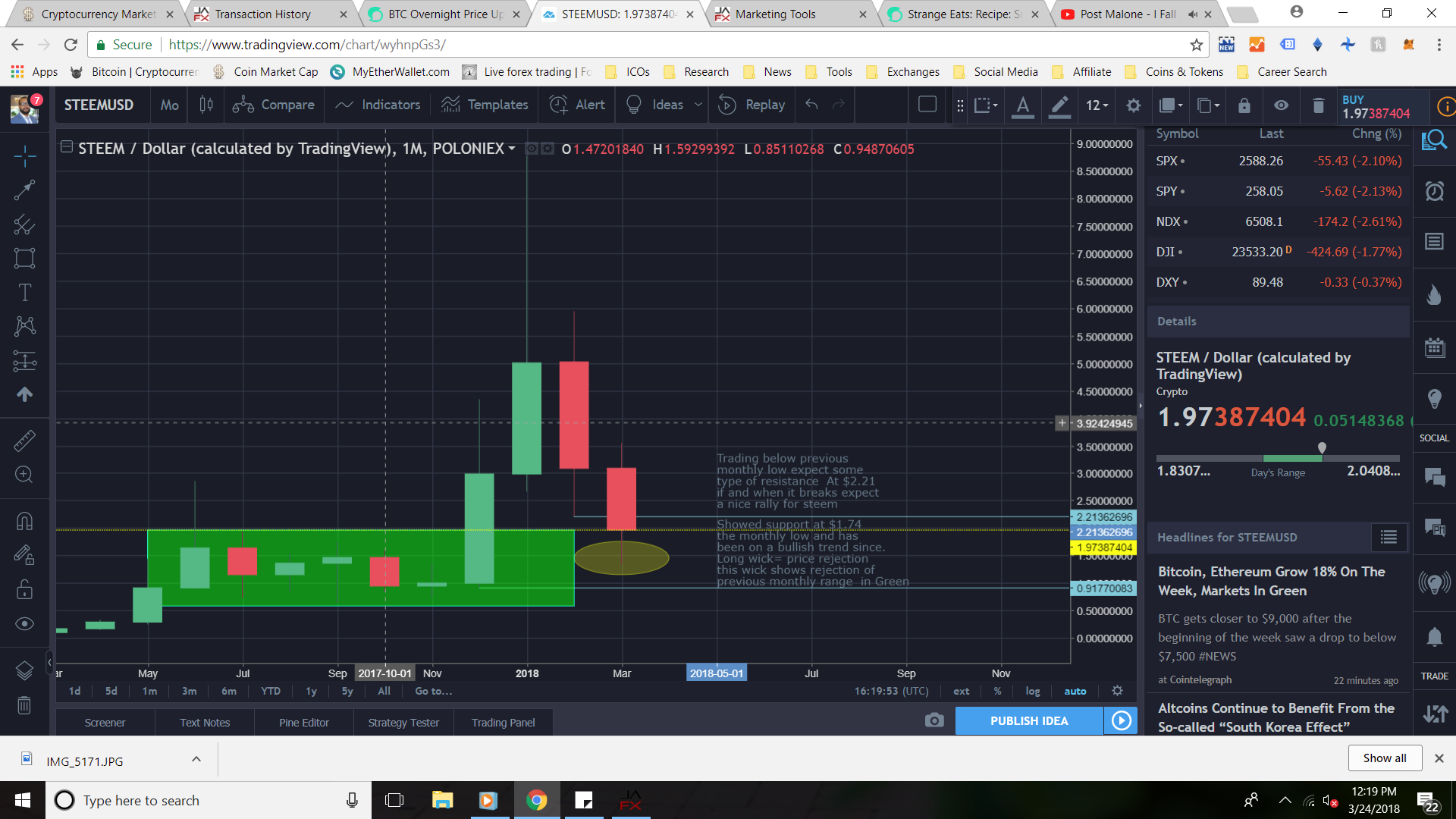 Weekly
Price is trading inside previous weekly candle [Purple Rays] signaling some choppy price action. We went up and tested the previous monthly high but received some expected resistance building a small top wick but we seem to be rejecting lower prices that would bring us back to the highlited monthly range.
As you can see on the chart the previous monthly low is the current weeks high and the previous weekly low is the current weeks low. the weekly price has been trading withing these levels so far. I would like to see a break and close above the previous monthly high with a retest and bounce for bullish confirmation. If this happens it could be the start of a nice rally for steem.
On the other hand if we break and close below the previous weeks low with a test and bounce, then we can see price continue to go lower.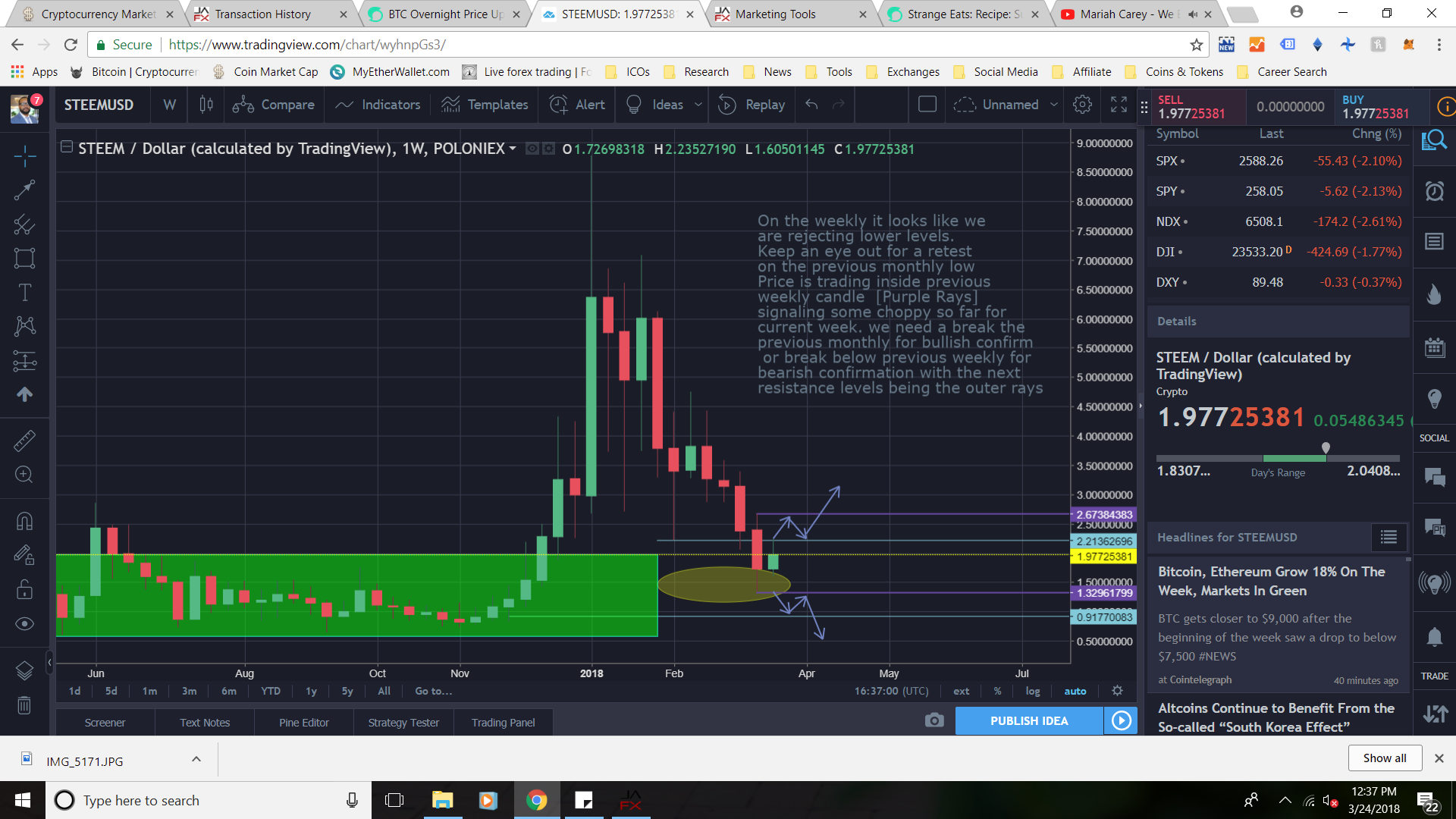 Daily
we are trading inside the weekly range. Until we break these level its all choppy trading. If you are a long term believer of steem this would not be a bad price to buy and power up. If you are looking for price action wait for the break and confirmation above the weekly and monthly levels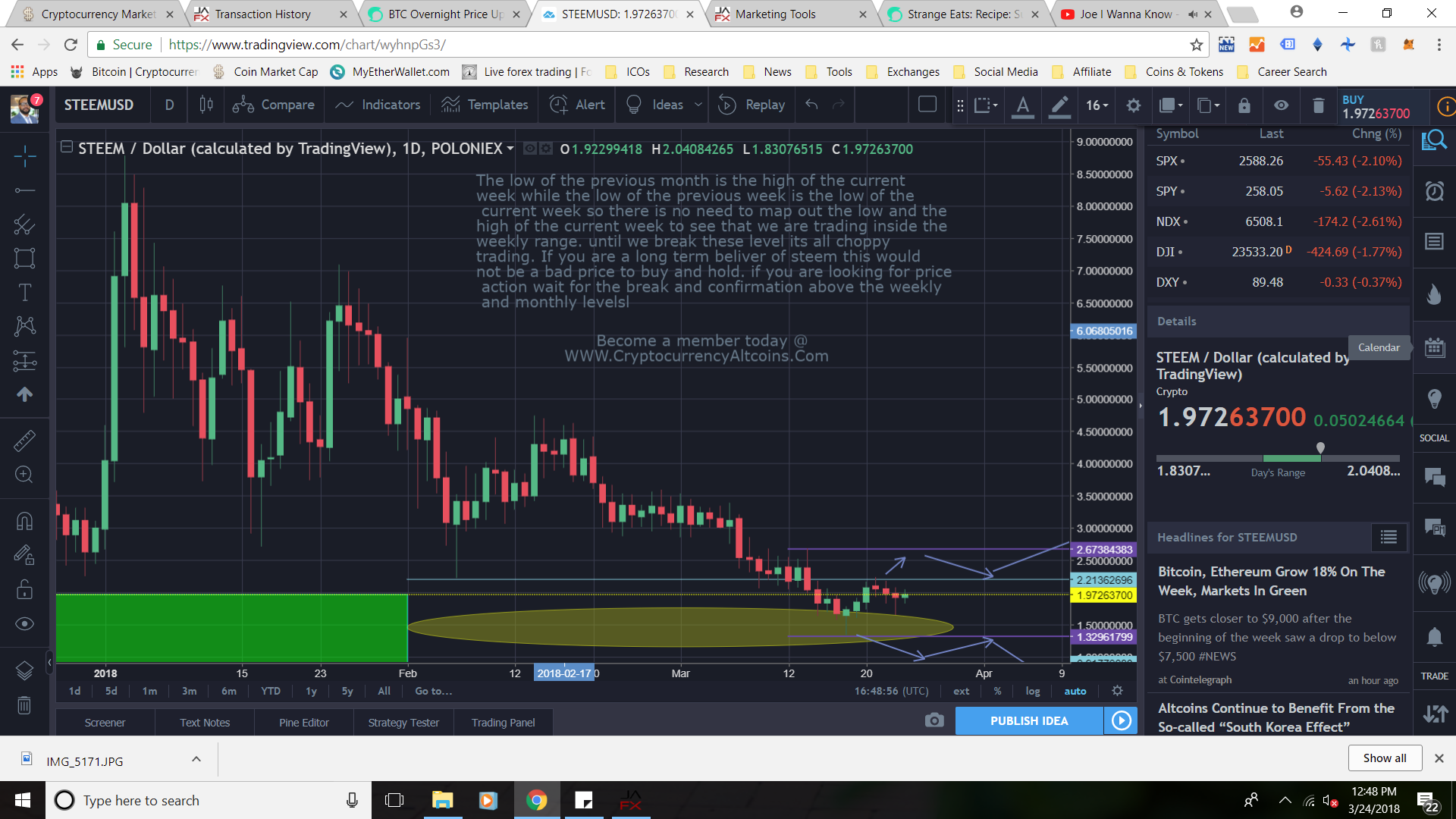 Become a member today @
WWW.CryptocurrencyAltcoins.Com