Don't compare full time with part time steemians !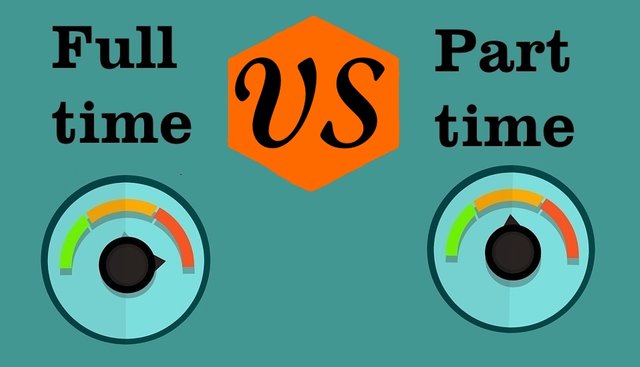 I've been on steem almost 2 years and 4 months and I've seen here so many type of people. I saw those who were posting here even before I joined and those who kept posting till now. I saw those who left and gave up. I saw hatters who did their best to destroy steem, but they couldn't. I saw even full time trolls here. lol
In this post I want to share my opinion about full time and part time steemians. I think we shouldn't compare between them.
First of all. I'm sure that there are a lot of full time steemians here, even with such price. Situations differ. Some people are retired and they just enjoy spend time here. Some people are from poor countries and for them it's a good money earned here. Some of them are mothers sitting with their kids and earning some money to support the family. Some steemians are building here, like developers, translators and others. Even some witnesses are full time steemians. I'm almost a full time steemian as well.
There are also part time steemians and maybe most of them are. They may don't understand the full time ones. They can say that we are milking steem, or faking content or spamming and anything if we are so active here. Usually full time steemians never spam, because they are doing their best to bring the best content to the community and to bring value to steem.
We really don't have to compare full time steemians with part time steemians or those who are here just for fun.
---
We may have as well some students that are helping themselves and much more people.
The same when we talk about those who are not that active in the community and should they be supported or not. Maybe they are full time steemians and they don't have time to comment a lot and all they do is spend their time to create the best content and that's important for everyone here.
When we create content, we help ourselves, we help steem to be active, we help curators and we bring value. The more various topics we will have here, the better is for all of us.
When we talk about youtube for example, we can find there almost anything we want. It will be good if people in all around the world, when they look for something they will find it on steem.
So, I think we need more full time steemians and that's just awesome.
---
We should respect and support full time steemians instead of looking for something to put them down.
Steem on !
Enjoy what I was listening while writing this :