Here Comes BRO-Rando! The Fun Way to Bot, Bro!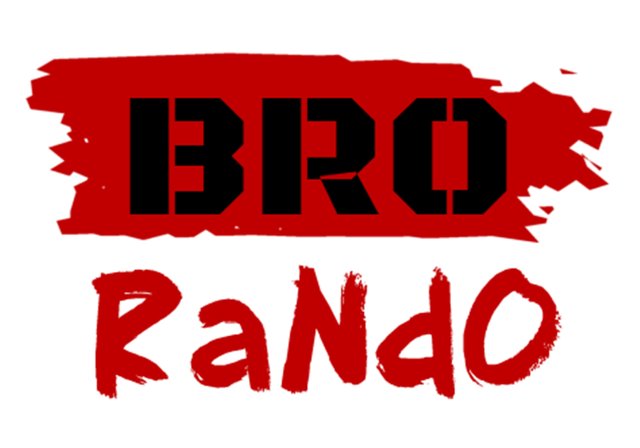 Introducing @bro-rando, the first official Steem business and funding mechanism of BROSGN – the Blockchain Rewards Optimized Sports and Gaming Network!
What is BRO-Rando?
The
@bro-rando
account is a random-voting "bid" bot. The voting bot has the standard ten rounds of bids and voting per day. But instead of voting based on the size of the bid paid in a given voting round,
@bro-rando
will issue randomly generated vote percentages to users who will only pay a flat fee.
Why BRO-Rando?
The popularity and fun of
@randowhale
, the original random-voting bid bot, inspired the creation of
@bro-rando
!
We wanted to make bot voting fun again, so we decided to create a bot with all of the fun of randomized lottery-like voting, but limit downtime to only occasional maintenance, if necessary. This can be accomplished with the standard design of the bid bot voting rounds which keeps the voting account within the daily allotted vote target (10) dictated by Steem blockchain protocols.
We also created @bro-rando to be our first official revenue-generating Steem account for BROSGN so that we can continue to build and expand the website and network. Having this revenue stream will expedite the development and launch of our website and provide funding for game development, marketing, and other related start-up expenses.
Who is BRO-Rando?
The BRO Sports and Gaming Network and
@bro-rando
is managed and operated by the team of
@ats-david
(also
@ats-witness
) and
@guiltyparties
. Both of us have been involved with the Steem blockchain since 2016, we have extensive knowledge of and experience with Steem, and we can be found interacting in a variety of Steem-based communities every day. You can reach either one of us on both Steem.chat and Discord.
How does the BRO-Rando voter work?
As stated above, the
@bro-rando
voting bot accepts a flat-rate "bid" from each of its users in a given voting round. Once a voting round closes,
@bro-rando
will send out its votes in random percentages to all posts in the given round.
Because the vote percentages are randomized, we want to be very clear that some votes may return less value than the fee paid by users.
But keep in mind that, on the other hand, some votes may return a higher value than the fee paid by users.
That's the fun of @bro-rando! You never know what you're going to get!
To help understand the process and what users can expect from @bro-rando, here are some policies and bot parameters to remember:
1. There is a limit of 50 post submissions per round. This will help limit any loss of value for the average user of the bot while simultaneously provide a better chance of receiving higher-value returns.
2. There will be a low voting percentage limit in place. This will also mitigate losses for the average user. The current lower limit is 1%.
3. Users are limited to three (3) submitted posts per day. Any links submitted for the same account beyond the three daily posts will result in rejection and a refund of the submission fee.
4. The voting bot will use the universal blacklist. Any user on that list who submits a link will have their submission rejected and they will be refunded. If any user on that list has one of their posts submitted by another account, it will be rejected and the submitting user will be refunded.
5. Only parent posts can be submitted and they must be submitted within 72 hours of posting. The voting bot will not vote on comments or any posts that are more than three (3) days old. Submitted comments and old posts will be rejected and the user will be refunded.
6. The flat fee for submissions will be based on the value of the maximum 50 votes per round. The current fee will be published on the @bro-rando profile. Please check the current fee before sending your submission. Submission fees will be adjusted as the account grows and STEEM prices fluctuate.
7. The @bro-rando voting bot will occasionally lease delegation to boost its vote value! Please be sure to read any updates on account Steem Power values and associated fee changes.
8. The voting bot will never confiscate funds in the event of a rejected submission. However, once votes have been made, refunds will not be granted unless a vote from @bro-rando has been removed.
ONE MORE THING! We will be monitoring votes over the next few days to ensure that the bot is functioning properly with a higher rate of use. Please make sure that BRO-Rando is operational before sending your submissions and fees! Check the @bro-rando profile for fees and operational status!
How to use BRO-Rando
Check current submission fees on the @bro-rando profile page.
Copy a link to a parent post that you want to promote. (Check the guidelines above to ensure submission compliance.)
Send the current submission fee to @bro-rando via your Steem wallet and paste your link to the compliant parent post in the memo field.
Sit back and enjoy the anticipation of receiving your BRO-Rando vote!
BRO-Rando's 10-20-30 Pledge
The goal for BRO-Rando is to provide a means for indefinite development funding of the
BRO Sports and Gaming Network™.
BROSGN's ultimate goal is to be a viable, global, blockchain-based business, media, and community network built around sports and gaming. To help achieve these goals, we are establishing a
10-20-30 Pledge
for revenue generated from
@bro-rando
submission fees.
Periodically, @bro-rando revenue will be divided and used as follows:
10% of liquid STEEM will be burned by being sent to @null.
20% of liquid STEEM will be powered up to @bro-rando.
30% of liquid STEEM will be allocated to ongoing BROSGN development.
This 10-20-30- Pledge will continue indefinitely. If any changes to this pledge should become necessary in the future, a 30-day notice will be given to the community. But at this time, we do not anticipate any changes.
The remaining revenue will be divided between the account owners and used at their discretion.
How can you support BRO-Rando and BROSGN?
If you would like to help us hit the ground running, these are some ways that you can be a BRO supporter:
1. Delegate to @bro-rando. We are not distributing any funds to delegators, so please do not delegate if you're interested in being paid for it.
2. Follow the @bro-rando trail on SteemAuto.com. Following this trail at 100% power will maximize your daily curation efforts by using your entire allotted voting power without depleting it. If you curate other content with the account you attach to this trail, do not follow the votes at 100% power. Whatever the percentage is that you choose, keep in mind that – unlike delegation – you will receive all of the curation rewards from your voting while still adding to the power of the random votes!
3. Upvote @bro-rando posts. The SP received from post payouts will remain powered up and any liquid tokens will be distributed under the 10-20-30 Pledge.
4. Approve @ats-witness and @guiltyparties as Steem witnesses. Some of the rewards from these witness accounts will be used to cover BRO development and maintenance costs and witness servers.
5. Donate directly to @brosgn. Include a memo if you would like your donation to be allocated to any specific BRO project or development and we will do our best to honor your wishes. Donations made without a memo will be put into the general development fund.
Thank you for supporting the BRO Sports and Gaming Network!