It is hard for people to break free of mental conditioning.  Everything you have been told says you shouldn't be able to make that much money that "easily."  It is possible that you have always been on a lower rung of the ladder.  Trapped in a system rigged against you.  Welcome to VIP Status!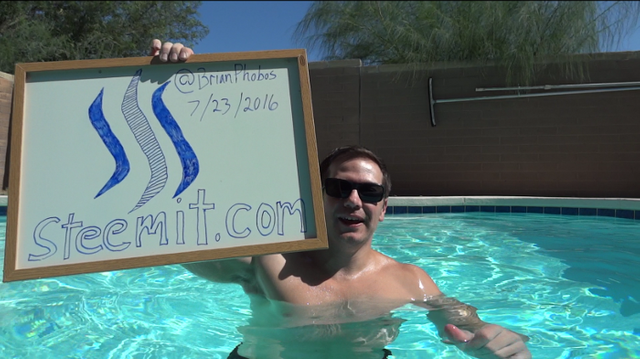 I'm not going to lie.  When I first saw the amounts being paid for certain posts I just laughed.  Nothing was telling me it wasn't real.  Everything was transparent and I could see everyone's wallet balances and the transactions they have been making.   
If you are just joining the system you might be weary that it is "Too Good To Be True."  I understand why you feel this way.  Please watch the pool meeting below for a general talk about my thoughts about Steemit.  It was technically filmed yesterday but the site got slow enough and I didn't get it up yesterday so it says 7/23/16 even though it is 7/24/16.  
This situation probably won't last forever.  
I would be lying to you if I thought it was going to.  But the good thing is you are getting in so early that if you play your cards right you will probably catch a ride.  There is a lot of upside in my opinion but markets often balance themselves.
Imagine the countless YouTubers who have spent years building their followings and being unprofitable doing so.  I have seen YouTubers with over 500,000 subscribers ending up homeless and living out of their cars.  It really depends what kind of videos you are making and where the views are coming from.  If views on YouTube are coming from North America then that is one thing.  Other parts of the world might not earn you anything.  You have to think of the advertisers on the other end.  They are able to target who they are marketing to.  When those people find out about the payouts on Steemit they are not just going to run over here.  They are going to sprint!  
Millions of people are going to flood onto this platform. Possibly a billion or more. 
It is hard to keep our mouths shut about it because we want to help out our friends and family.  Who doesn't want to be a super hero for once in their lives?
  
I have been making money online since 2008 and I can tell you that right now the payouts are unbelievably good / view.  Better than any other platform.  Here is a screenshot of some of my recent payouts into one of my accounts for Google Adsense Revenue and Affiliate Commissions from ShareASale.  

With Steemit you get to have an equity stake in the platform if you put the time into it.  And you are only risking your time.  I'm not recommending that you get on here and try to pump a bunch of your own money into it to try to get to whale status.  You could take the path that I have taken where I just started with the $10 of free Steem Power and have built my account up from there. I really have nothing to lose.    
My goal overtime is to just keep climbing the ladder on here and get to where I'm a whale eventually.  I feel like it is possible to do so if they are on long enough and their content is well enough liked.  
For new people getting on, these should be your main concerns.  
1) Massive amounts of people flooding on to where your post can't be seen and gets buried too fast.  
2) Getting your account hacked.  (Exercise security measures on your account and computer.) 
Summary
Your levels of conviction about this platform will probably increase as you find out more about it.  If it turns out to not be for you then that is ok. At least you tried it.  
Just know that you got the rare opportunity to see something before it got really huge!  
We are our own bank, marketing department, accounting department, IT department, payroll department, and an entire economic system.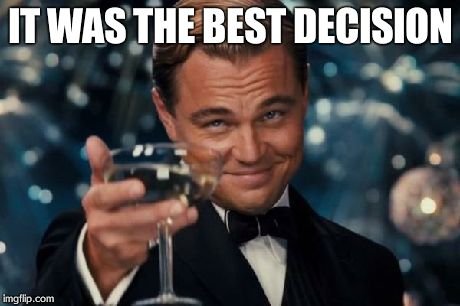 @dan @ned @rainman @berniesanders @steemed @itsascam @steemroller @dantheman @craig-grant
#steem #steemit #welcome #economy #marketing #adsense #youtube #firstthoughts #craigrant