You are viewing a single comment's thread from:
RE: A Re-Post, due to current circumstances. Seems some bots are down right now due to RPC issues with the main STEEM API. This one is NOT down. :)
Hello again @ezvote :)
Looks like sometimes the bot will split votes between people?
Here is reference: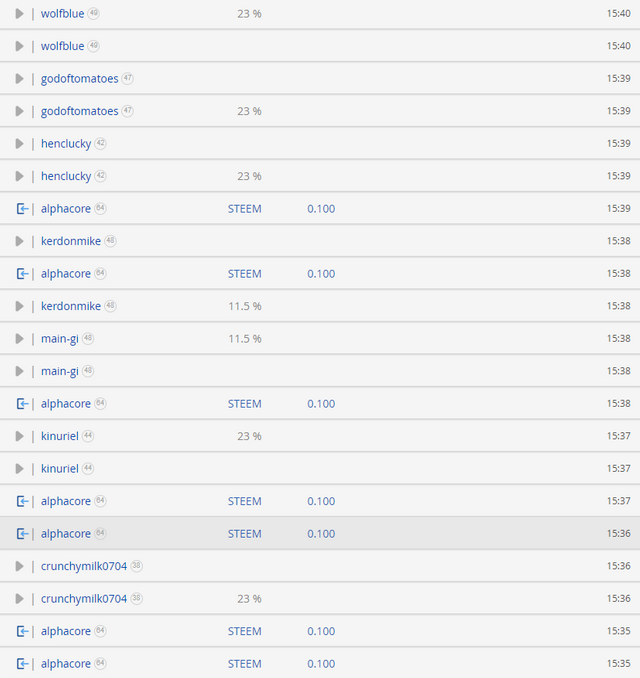 2 of the people got only half votes somehow (the 2x 11.5% in middle), but this doesn't seem to happen very often, so maybe a bug?