Making headway on Steem by learning the key stakeholder groups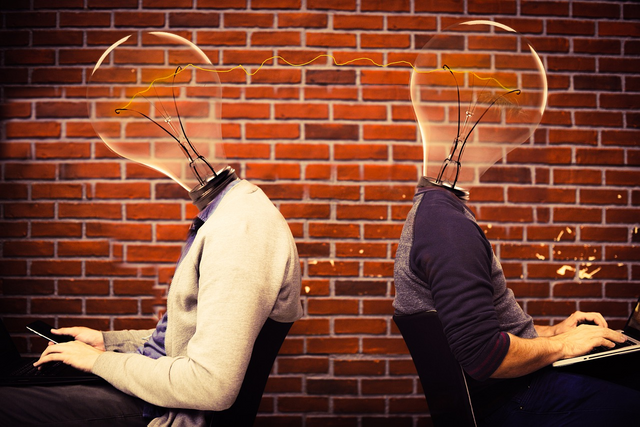 I worked in the corporate world for nearly a decade doing sales and marketing. One of the key things about learning how to market is understanding who your target audience for your product is. You're on Steem with some idea of wanting to grow your account, get noticed, and have a better life than what the fiat world can offer. To know how to do that it helps to know who is represented on the platform.
Four Stakeholder Groups
Right now I can think of four stakeholder groups and they all have a different footprint and needs on the platform. I think of them as investors, devs, content creators, and merchants. Collectively that covers nearly everyone that's on here.
Investors
These guys have a lot of Steem. They are an important and powerful minority. Back when Steem was launched Dan and Ned were trying to figure out how to do an ICO legally without the need for registration etc. They settled on an approach that involved telling people they could mine publicly, but not giving a lot of info on how to do it. The people that knew them spent money mining. Others came too and they all have a lot of stake now. Some have millions of Steem. There aren't many of these accounts. As it stands roughly 93% of the Steem is in the hands of roughly 100 accounts. Most of them mined it, but many bought in as well. The folks that are active non-selfish curators are often looking for what is adding value to the platform. They upvote posts that get eyeballs, dazzle with content, do something cool, or seem to support really good people.
Devs
While there's a lot of overlap with the whale catagory there are also a fair number of Steem poor devs too. These are folks that came in after mining was closed and didn't have a chance to mine. They have skills and can make projects for the blockchain. They can code a million apps, but many aren't social creatures. Many prefer linux coding to human interaction. Some have art or music skills and many do not. If you're looking to attract and build a relationship with devs consider ways that you can help them achieve their goals first and then follow up by asking for programming favors later.
Bloggers and content creators
This is the majority of people on the platform everyday. Right now there's about 60k active accounts per day. Most of them are people (and bots) writing content and trying to get noticed by literally anyone. Many come from third world nations that are fairly poor, but they themselves are lucky enough to have food, water, internet, and a phone. These people are the bread and butter from an activity standpoint, but from a wealth standpoint forget it. They basically have no steem. If you're trying to get in with this crowd try to figure out ways to help them grow their account through tools or communities.
Merchants
This is a nearly non-existent group today, but will eventually form the hardened middle class of the Steem platform. As more people come here to blog more businesses are setup to help them. Programs specific to this platform to take payment, form community, track data, and a million other things are coming. When people show up businesses come too. While this is a minority now figuring out a tool that will help them will help you as well.
So....
There's your target audiences. As you're building and doing things on this platform think to yourself what will Bobby the Blogger need or Danny the Dev. Try to think of things that you have struggled with, find the pain point, come up with a solution, and then start on a small scale implementing it. That's how I think you can grow around these blocks.