What follows is an idea...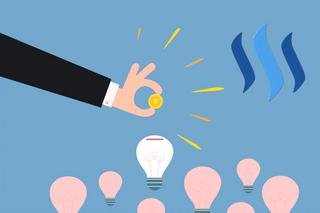 It had come to my attention via @liberost's post, "How Should Steemit Inc Decentralize Their Stake?" that the main @steemit account controlled by Steemit Inc. is to be somehow distributing the large amount of Steem Power held in efforts to further decentralize voting power on the platform: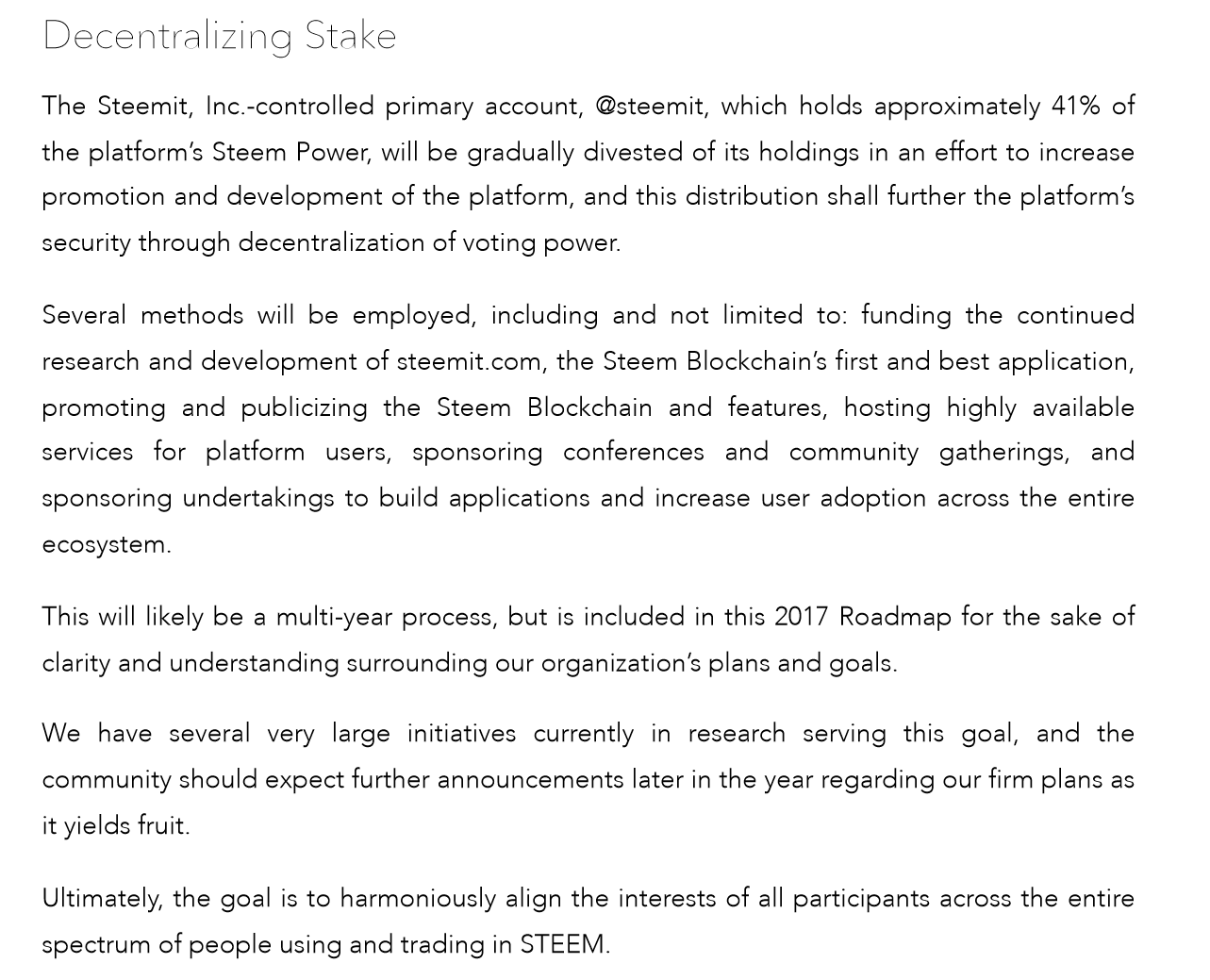 NOTE: at the time of this writing, the value of Steem Power in the account is just below $200 million. Where the $1 billion figure in the headline of this post comes from is an optimistic speculation of Steem's price increase over the course of this year, based on probabilities of a large amount of capital continuing to flow into the crypto markets throughout 2018 - paired with the realistic assumption that such an idea would take months to be developed and executed, over which time the value could reasonably reach $1 billion.
In @liberost's article, he suggests a few possibilities as to how such a redistribution could be done:
Burn
Sell on exchanges
Sell to institutional investors
Airdrop
This article is to introduce another option to the list. Namely,
Dedicate the Steem as a designated fund for the development of new applications to be built on the Steem blockchain.
The purpose:
Grow the Steem userbase.
Incentivize the creation of significant new valuable protocols within/for the Steem ecosystem.
Effectively develop niche communities leveraging Steem's blockchain & rewards protocol(s) to extend the types/forms of value generated and rewarded through community projects beyond Steemit.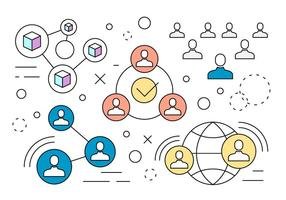 Now, there may be a significant stretch of the imagination here to see the potential bigger picture, as there's a great deal of complexity and components that'd be essential to the execution of such an idea.
However, for now, let's keep it on the simple side.
Starting from scratch...
Consider that 100 applications were selected and supported, each with a primary account delegated $10 million worth of Steem Power with which to upvote the highest quality contributions within the group/app.
Such an amount would enable the means to support groups of core contributors working diligently to advance the purpose and mission of each community / application.
For an existing example, consider both the dMania and dSound accounts.
Each has a significant amount of Steem Power, such that they've been able to effectively incentivize users into engaging with and sharing the applications - growing their own userbases, while providing the larger Steemian community with opportunity to create and be rewarded for different types of content/value.
This same concept & model could be implemented within any number of varying applications and sub-communities.
To make this idea a bit more tangible, here are a few examples of potential protocols/applications that could be developed and supported through such an initiative...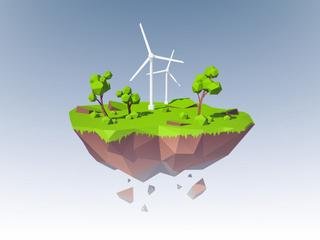 1. An Incentivization Protocol For Enlisting New Users.
This concept, has moreless been taken from a feature planned for the Electroneum cryptocurrency.
As it was explained, Electroneum is to implement an app/feature to serve as a customer-aquisition tool, whereby registered users can earn a few tokens by referring friends to join the network - providing their friends a QR code to scan in order to easily join, which then deposits some cryptocurrency in their wallets.
Whereby Electroneum appears to have designated a budget of its tokens for such a purpose, designing a similar application on Steem could be different in that rather than having to actually pay out Steem as the incentive for referring friends, the primary account for the application - holding a large amount of Steem Power - could simply execute an upvote for a given action, thus not "paying out" a direct compensation, but serving to allocate a small fraction of the rewards pool.
Of course, there are many details and particulars of how this would be best setup.
However, an effective design and execution could generate an excellent means for growing the userbase - employing a sort of viral marketing strategy without an actual "customer acquisition cost."
Developed most effectively, such a protocol might be not just a single application to onboard users onto Steemit, but a component which could be integrated into and leveraged within any of the applications built on the Steem blockchain - thus, providing application developers the means to further incentivize their user bases to share the apps with friends.
To recap: this would be made possible through the delegation of Steem Power into an account setup specifically for rewarding the action of referring friends through such a protocol.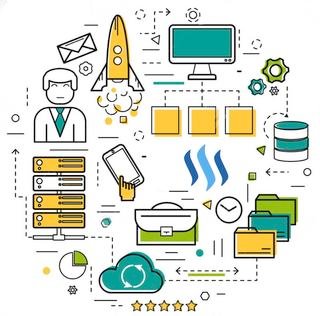 2. A Voting Protocol and/or Application
While there may be many potential applications of a protocol/application designed for voting / democratic decision making, let's consider a specific one here...
If this whole big idea were to play out, how would the applications/projects/protocols be selected to receive the support of the "fund?"
There may already be many applications in development on Utopian.io that could potentially be worthy of such support, and many more ideas coming in the pipeline were such an initiative to be launched. Yet with so many to choose from, who would make the decisions?
Here, could come in a voting protocol/application.
With incentivization for participation in the voting.
Were a huge list of projects come together that required a democratic process to determine which may be best to support, here again, an protocol/application could be developed with a master account holding millions in Steem Power which could allocate standard upvotes according to the action of a user's participation in the decision-making process.
If Steemit Inc. were to like this whole larger proposal, and valued the input of the community to help determine which of a list of projects we'd like to receive such support, the implementation of such a protocol/application would allow for the delegation of a significant-enough amount of Steem Power to provide all Steemians an actual financial incentive for their participation in the democratic process.
And of course, there may be several other topics/subjects/matters/decisions which such a protocol could be utilized for.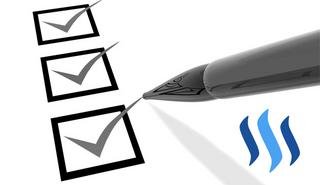 3. Project-Specific Applications: Free Energy, Water, And Sustainability Solutions
Imagine a $10 million segment of that Steem Power to be designated towards the support of projects such as the creation & implementation of free energy devices, solutions to water crises, and sustainable technologies...
The master account using its voting power to support community members who are building such devices/technologies, successfully introducing them to their local communities, and sharing their success stories and blueprints with the online communities.
i.e. Steemians in Africa and Indonesia accessing design blueprints for free energy devices from the Keshe Foundation via the app / community's resource database, building them for their neighborhoods, sharing the success story in the app - syndicating over into Steemit - and receiving upvotes which not only their production costs, but provide the means to build even more for their communities.
There could be several variations on the "application," custom-tailored to specific sustainability challenges.
There could even be project-specific communities/niches with UI's designed for select NPOs/NGOs who are already working on solving such global challenges - providing the leverage of Steem's reward system and media outlet to:
reward their successes.
bring greater attention to their missions.
syndicate their success formulas for implementation elsewhere in the world.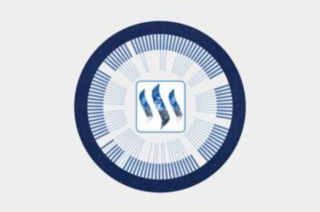 Granted, this is all a BIG-thinking approaching.
None of this would be likely to happen quickly or easily. There are undoubtedly countless minutae that'd need working out, and the collaborative efforts of hundreds/thousands of Steemians to evolve the different aspects of such an idea into action.
However, it is of my personal, humble opinion that if such an idea were to be embraced by Steemit Inc., the commitment to allocating their stake of Steem Power towards such a "development fund" for the growth of the Steem ecosystem via the support of a growing network of protocols and applications could perhaps be the optimal allocation of that Steem Power.
Just as ConsenSys has served the development of Ethereum's network of applications most excellently through their "hub & spoke" model, developing a range of interoperable component applications and supporting numerous ventures built on their blockchain, so too could such an allocation of @steem's voting power amongst a number of high-quality protocols, projects, and applications do wonders for growing Steem's ecosystems well-beyond Steemit.
And just as The Pineapple Fund has provided an amazing inspiration example of what good can be done through channeling millions of wealth created in crypto towards honorable causes, so too could Steemit Inc.'s decision on how to redistribute its wealth impact numerous projects and initiatives - though perhaps while not through conventional charity via giving directly, allocating its resources through the structures to distribute the rewards pool into a variety of initiatives facilitating a fair compensation of extraordinary value created for communities beyond the borders of Steemit.
Food for thought.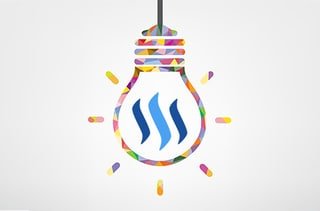 It is my hope and intention that this idea shall stimulate further contemplation on the possibilities for the challenge Steemit Inc. faces in decentralizing its voting power, and that it may reach the people who may be in the position to advance it into action - should they, too, see the potential opportunities addressed herein.
So... if you happen to agree that furthering discussion regarding such ideas would be of benefit to Steem and the community, please do show your support for this post through resteeming and sharing in other channels so that it may come to the attention of a wider audience who may be in a stronger position of influence to forward the dialogue started here.
Bless... 🙏💗