Crimmy told me to do something...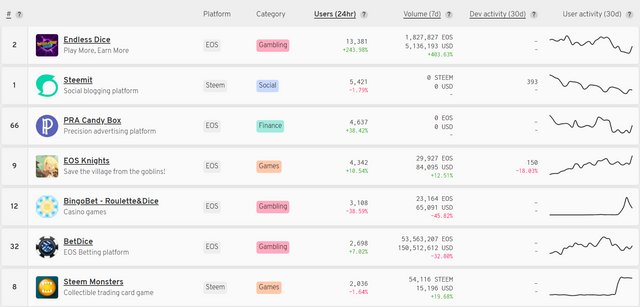 Ok, well, https://www.stateofthedapps.com/rankings?sort=dau&order=desc is a thing. It shows you the activity on a dapp. @crimsonclad said that we should be taking action. I would encourage you to a very simple thing. Post once daily. Play one game of Steem Monsters.
These two things will help keep the number of users/players up, which helps keep Steem apps at the top of the list, which helps show they have utility, which hopefully helps investors believe we're a good token to invest in.
So, it's real simple. Use some Steem based apps on the daily if you're looking to help the price rise.
PS this is my post for the day!