Last few day , I have witnessed a unique craze among many user. Many top Whales and Dolphin and even Minnows are showing the love for @steem-ua and keep delegasting their share of SP to STEEM-UA. Read the complete intrductory post HERE

UA - User Authority is Brainchild and developed by @scipio and @holgar80 is a complicated algorithm based calculation towards user Reputation. To bring parity and to avoid any differences among high SP holder and low SP holder, UA is basically based on your follower alongwith your influnce on follower list through your content. Also it determine your. Content and engagement level on Steemit.
As Reputation Score on Steemit can easily be manipulated through use of Bid-Bot any user with shit post content climb high on Reputation Score. Even I have noticces many user who have notched to top score just by investing their Steem/SBD on bidbots and there by gaining on their score. The introduction of UA will help to avoid such cases and show the correct user status on Steemit.
Looking with such bright prospect, of UA, I have made my First Genuine Investment on Steemit and delegated SP to the next best thing. The delegation to UA is very simple even it start with mininmum amount as low as. 25 SP. Here is the delegation details and benefits you can avail.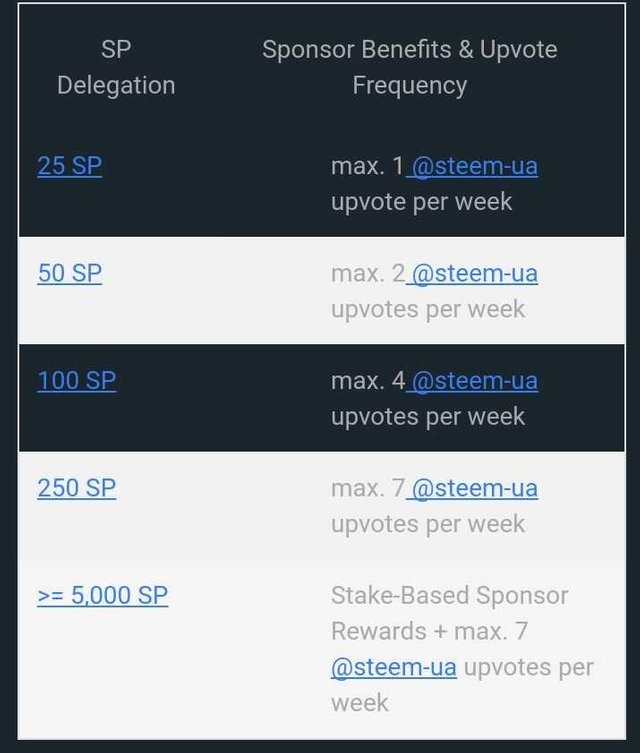 Visit the below link to check out on the respective delegation link.
https://steemit.com/ua/@steem-ua/introducing-userauthority-ua-steem-ua-and-ua-api
In case you get more queries and want to understand issue you may join in their Discord Channel too @scipio and @holgar80 themselves sorting out all the concerns and help each user to understand the calculation algorithm. Check out the aboce link for complete details.
---
**Vote for Witness** I have given mine. Do you??
@firepower
,
@enginewitty
,
@therealwolf
@patrice
@reggaemuffin
@c0ff33a
@thekitchenfairy
@drakos
@roelandp
@good-karma
are in my list.
---
Stay Calm....
Keep Steeming...Steem On !!!



...........................................

..............................................