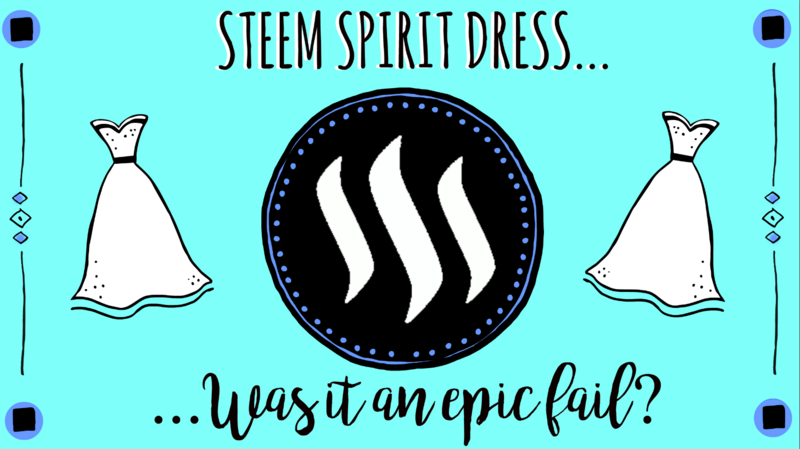 Yesterday I shared some embarrassing photos of drawings scribbles I did in a feeble attempt to create a steem dress in Hoi An, Vietnam.
The combination of language barriers and my professional scribble skills meant that there was a huge chance that this dress-making attempt would be an epic fail.
I wanted the dress to be a conversation starter about steem and steemit.
And let me tell you...
The results are in (@starthere I hope you're happy)!
And, it got messed up SO badly, that it's a conversation starter, alright.
Are you ready?!?
Alright.
Here it is.
The big reveal.
Here's a random drumroll just to make you wait a little longer.
Crickets.
Drumroll.
More crickets.
We need some bug spray up in here.
Drumroll.
Crickets.
At least I didn't say cockroaches.
Okay, I'm done.
For the first time ever, I present to you the steem spirit dress, designed on the back of a Vietnamese supermarket receipt...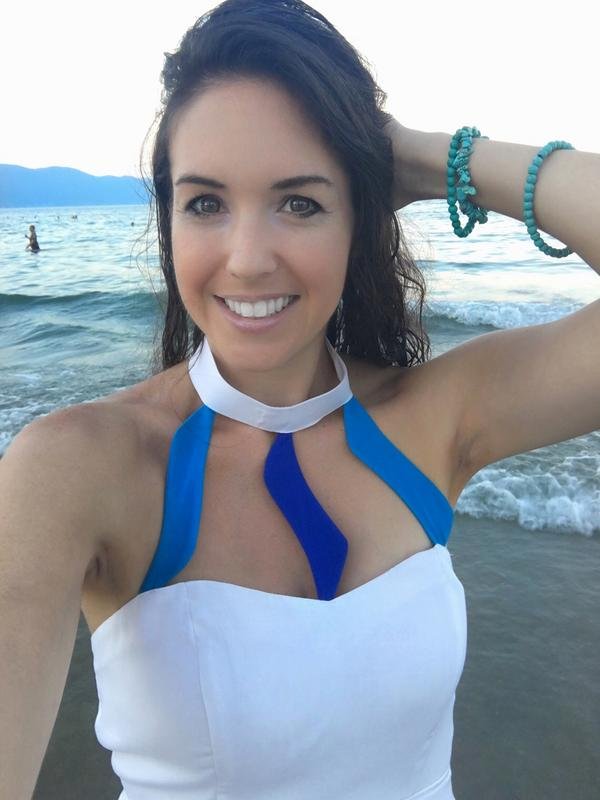 Not so bad for a dress prototype drawn on a little receipt, eh?
I totally made up the part about it being a complete disaster.
Sorry!
I couldn't resist the tempation. I know, I know.
Bad steemian, bad!
If you notice, there's a little "floofy" thing on the left side of the dress, but other than that, I'd say she did a perfect job!
It fits pretty well!
Here's the full dress from a side angle: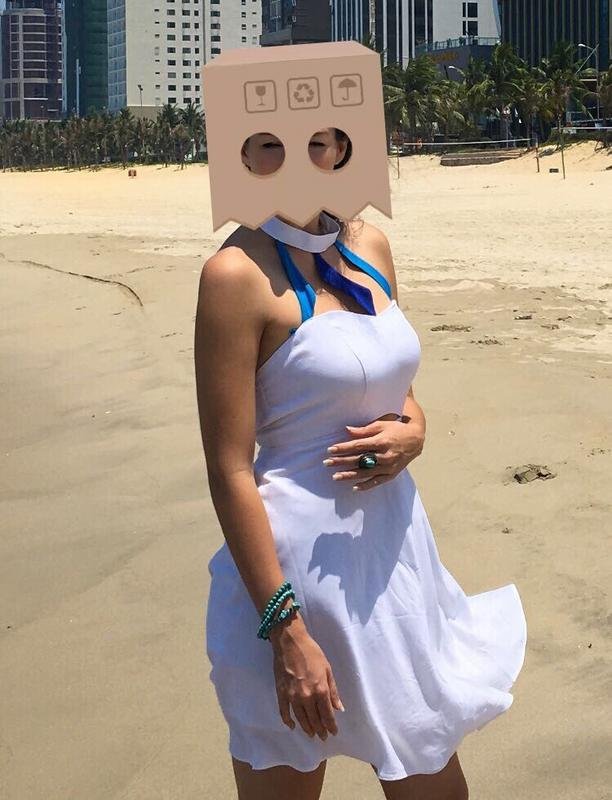 I was all squinty mcsquinterson in that photo, so thankfully there are apps for doing things like putting a bag over your head. I did it as a favor, to you.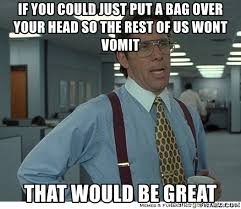 The dress was too big at first, and I felt kind of bad because I had to have her make adjustments to it 3 different times.
She kept saying "it will shrink when you do laundry."
Well, the joke's on her, 'cause I never do laundry. I ain't about that life.
I felt super high maintenance for making her adjust it...
...but I think it's okay to do that. They expect to make some revisions. So, if you ever go to get some clothing made in Vietnam, just know that you'll be able to make adjustments afterward.
The only bad thing I can say is, the part where the adjustments were made is not sewn nicely like the rest of the dress. You can tell that the adjustments were made on it.
But the fact that she understood what I wanted was a huge win in my book! I can't believe she even understood what I was saying.
Considering I just had the crappy scribble and a screen shot of the steem logo...
I thought it turned out pretty good!
Here are some more angles of the dress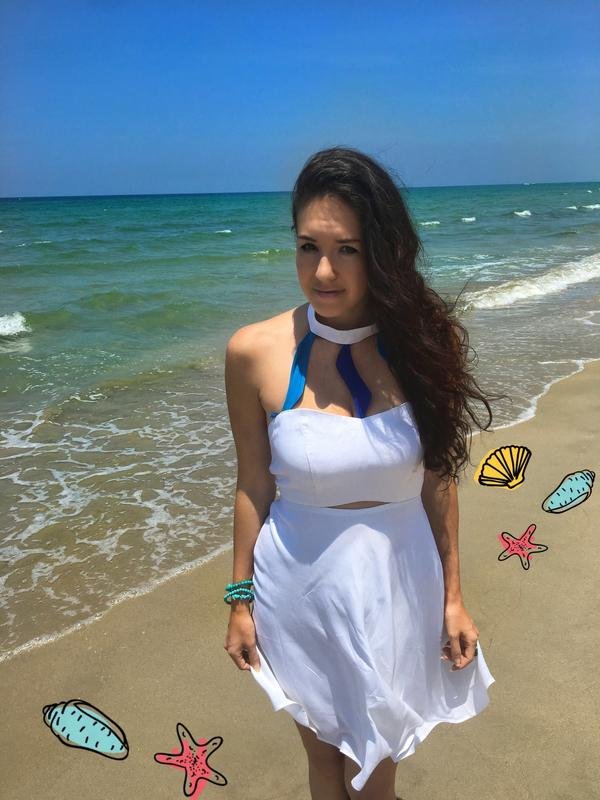 Sorry about the angry looking face. It's 'cause I was squinting again. I added some seashells for you to make up for my seemingly angry glare.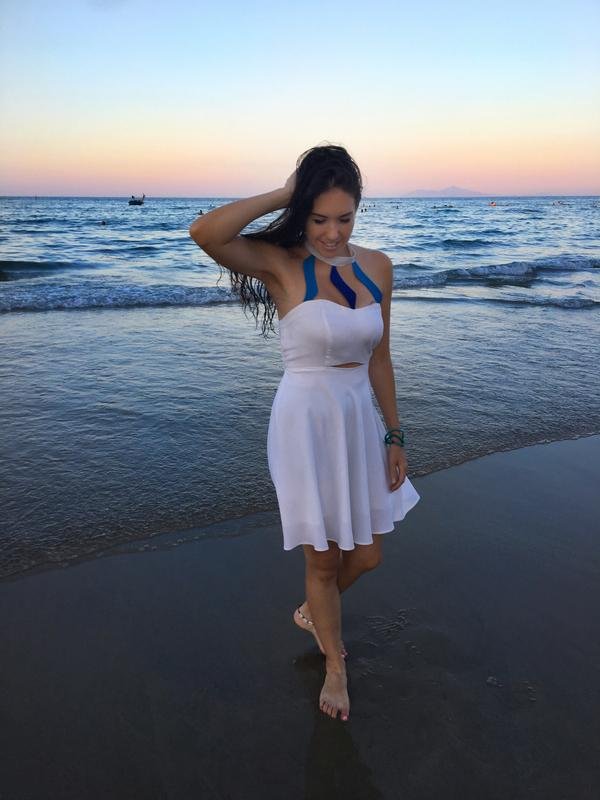 Tryin' to write steemit on the sand with my toe super fast before the waves came and destroyed everything in their anti-crypto tirade. The waves won 😢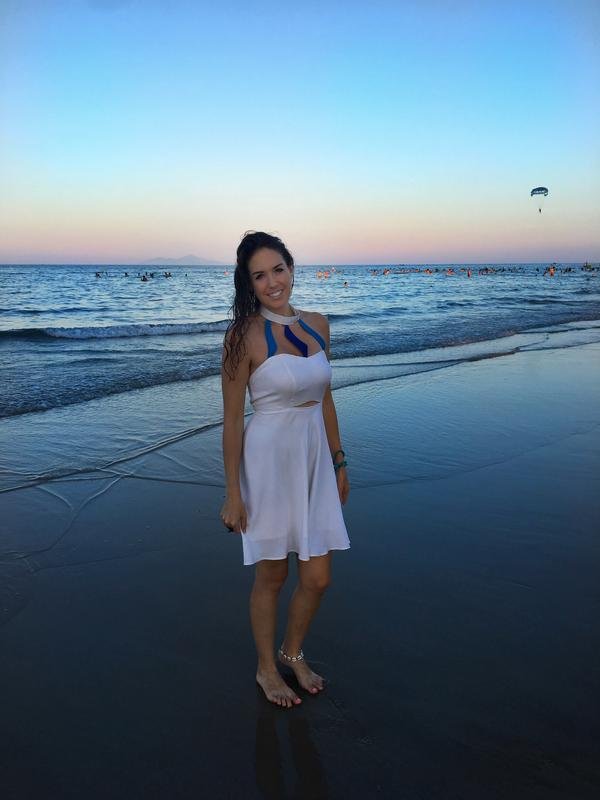 Awkward poses included for free, no extra charge: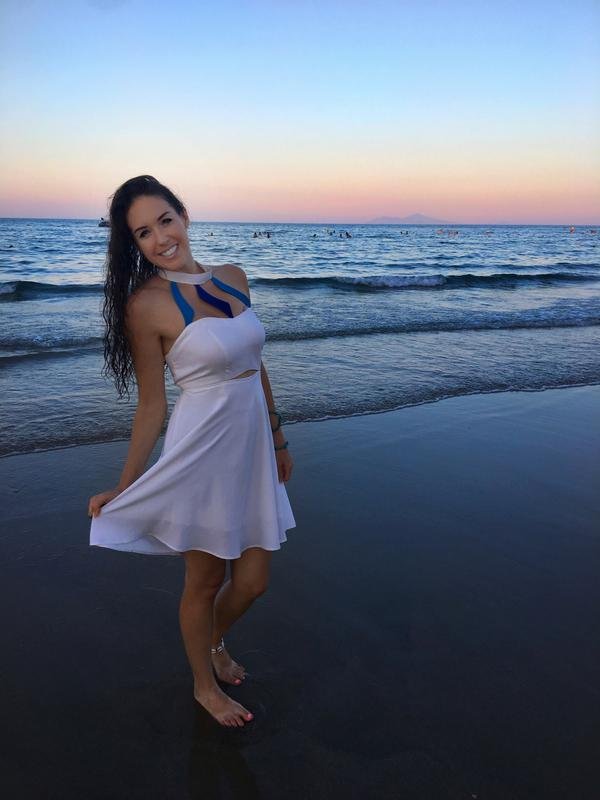 I mean, who even stands like that unless they're singing the "lean back" song in their head?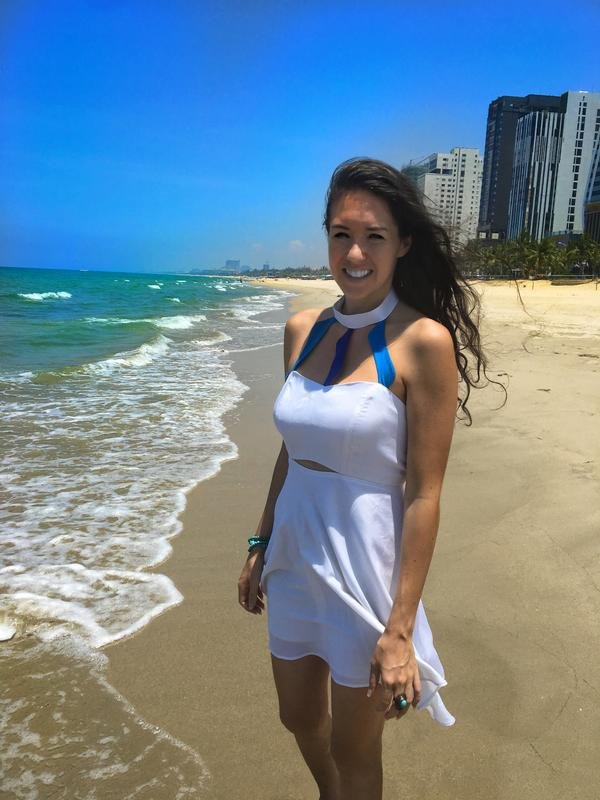 Oh yay, a sort of normal one!
I'm thinking about starting a website called AwkwardModelPoses.com.
Have you ever seen the people of Walmart website where it just makes fun of people in Walmart (sorry, Walmart people)?
It'll be like that, except for people who can't avoid looking weird in front of the camera for the life of them. That way, awkward people can be models, too.
Just the funny kind that people laugh at.
Anyways, thanks for sticking around and reading the entirety of the most narcissistic post I've ever done (WAY too many pictures of me on here).
I hope you enjoyed my narcissism steem dress!