For the majority of Newbies the first months on Steemit can be frustrating. A lot of effort is put into writing but the rewards are little or none. I am in the same situation.
Do not give up. There are other opportunities that will need less effort and over longer period of time build the basis for your future success as author on Steemit.
In my case I currently make more money with commenting than with writing.
In this quick help guide I will first show the ones who never have commented on a post on how to do it. In the next step I will explain you how to make money with commenting.
At the bottom of each post you can leave your comment by clicking on Reply.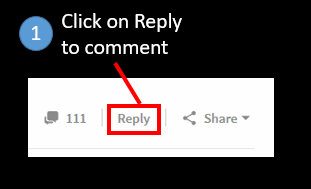 The text box will open and you can enter your comment. When you are finished click Post.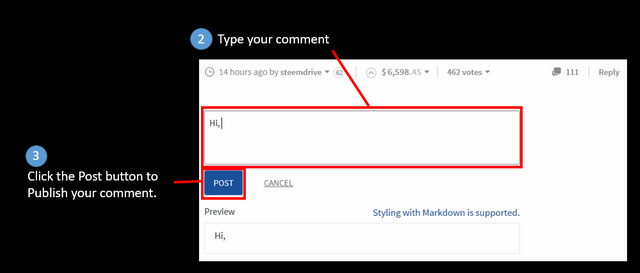 Once your Post is published in your profile the statistic on the number of your posts will increase by one. Steemit does not differentiate if you have written and submitted a story or made a comment.


How to make money with commenting?
If the author or other readers upvote your comment you get rewarded in Steem Dollars and Steem Power. Steem Dollars can be transferred immediately while Steem Power can be withdrawn in 104 weekly instalments.
I track my comments rewards on steemstats.com.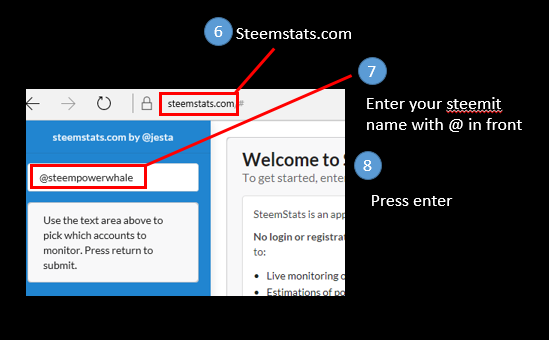 Click on the Comments Tab.


The list will indicate which of your comments will be rewarded.


With one line of comment I will receive 0.03 Steem Dollar and additionally Steem Power. If you get several upvotes for your comment you could potentially make several Steem Dollars.
My highest reward so far is 1.217 SD and 0.8444 Steem Power.


The success also depends on the way you comment on a post. If you just leave a Thank you or that was a great post note this will hardly get you an upvote. Your comment needs to be relevant to the post and add a new perspective or an important information.
Additonally you can make Steem Power through upvoting a post. Please see my previous guide on upvoting. Currently I make more Steem Power from voting than from writing.
https://steemit.com/steem-help/@steempowerwhale/how-to-upvote-make-money-and-avoid-costly-mistakes-quick-and-easy-help-for-noobs
My mission is to upvote your lifetime dreams:
https://steemit.com/introduceyourself/@steempowerwhale/i-am-steempowerwhale-and-i-am-here-to-upvote-your-lifetime-dreams