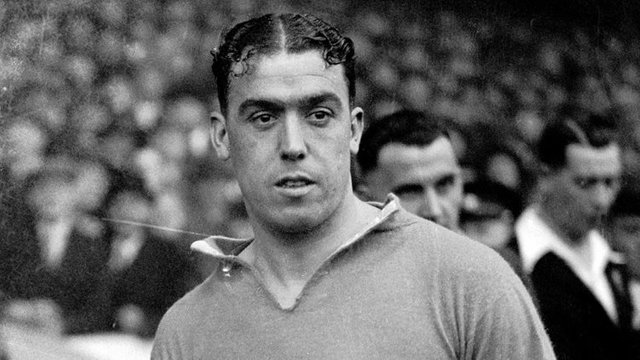 Image source
The Dixie Dean Story
I think records mean everything I think certainly it's a tally of medals and matches and I think more so for goal scores isn't it because if you talk nowadays about all the kind of players that there are on the go well you know what's his goal scoring record is and I think generally it's perceived if you get one goal in two games you thought yeah and this fellow's a good player so I think when you compare those records to Dixie's records it's absolutely phenomenal when you look at it and also if you think about it I mean the year in which he played in you could basically you could batter the centre half for an hour and get away with it and you look at the boots the clobber the ball for goodness sake and I think you know things like his record his goalscoring record just keep going up and up and up in terms of appreciation of everybody.
Mark Lawrenson.


Image source Image source Image source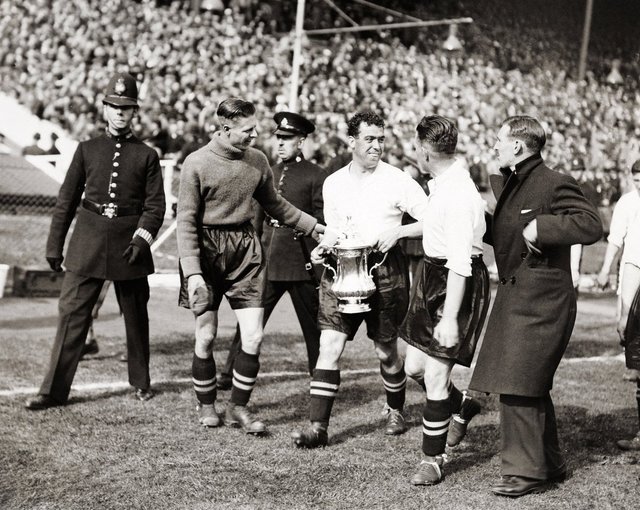 Image source
Dixie Dean
William Ralph "Dixie" Dean was an English footballer the position he played in was centre forward.
He was born in Birkenhead on 22nd January 1907
Dixie's career started at his home town football club of Tranmere Rovers and from there he transferred to Everton Football Club a stone's throw away over the River Mersey to Goodison Park home of Everton Football Club.
Between 1925 - 1937 while playing for Everton Dixie Dean had 399 league appearances and scored a staggering 349 league goals.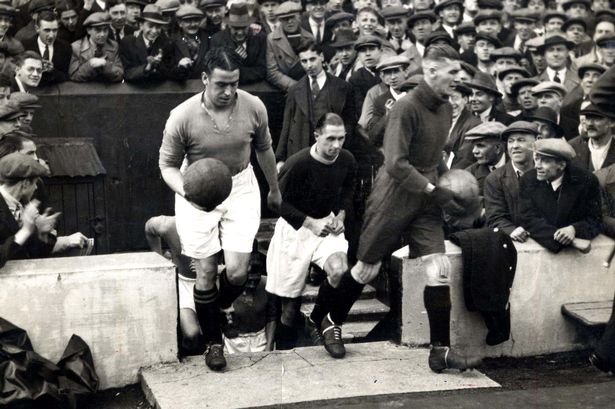 Image source
"Dixie was the greatest centre forward there will ever be. His record of goal scoring is the most amazing thing under the sun"
Bill Shankly
Dixie Dean signed for Everton for a transfer fee of £3000.00 he scored 32 goals in his first full season at Everton
Dixie Dean Is still the only player in English football history to score 60 league goals in one season (1927–28)
and again to score 349 goals in 399 league game appearances, is above and beyond magical it puts him in the elite of sports megastars with the likes of Muhammad Ali, Ayrton Senna, Pele, Babe Ruth, Willie Mays...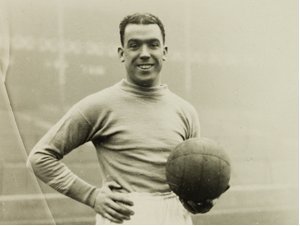 Image source
After retiring, Dixie went on to run The Dublin Packet pub in Chester City Centre (Everton and the Dublin Packet commemorate this with memorabilia) still today
January 1972, Dean was admitted to hospital in Birkenhead suffering from influenza and was in hospital for one month a month later In November 1976, he had his right leg amputated due to a blood clot.
William "Dixie" Dean died on 1 March 1980 at age 73 from a heart attack he was at Everton's home ground Goodison Park whilst watching a match against their closest rivals, Liverpool FC.
It was the first time that Dixie had been at Goodison Park in several years, due to ill health.
"He belongs to the company of the supremely great, like Beethoven, Shakespeare and Rembrandt",
Bill Shankly.
His funeral took place at St. James' Church (the street where he was born)
Dixie Dean was survived by his four children: William, Geoffrey, Ralph and Barbara; he outlived his wife Ethel, who died of a heart attack in 1974 after 43 years of marriage.
I think you know people who can only think of this generations because they only can see this but you know being a footballer I know exactly what it takes to score goals what it takes to be a professional and back in them days to set the records that he set is basically unbelievable because if you wanted to put into perspective it he should be a billionaire on you know four hundred grand a week if he got the records of 60 goals in one season so you know back in the day he was a legend and he's always gonna be a legend in in the eyes of Everton fans I just feel that he definitely deserves a lot of credit and so does his family because it's you can't put one against the other because you know it is not like every single player in that league was doing that and he obviously stood out because he was the Wayne Rooney of them of that of that time .
Tim Cahill.


Image source Image source Image source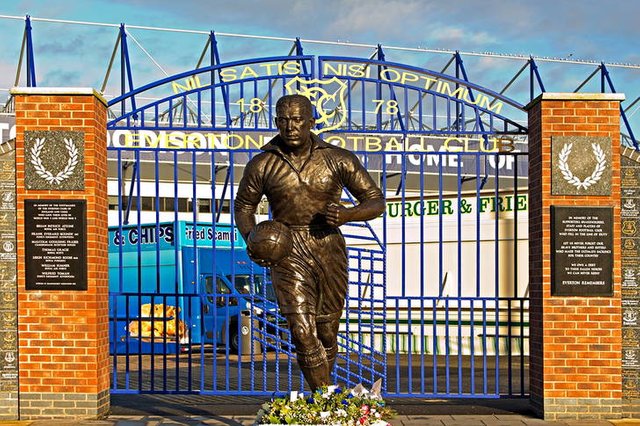 Image source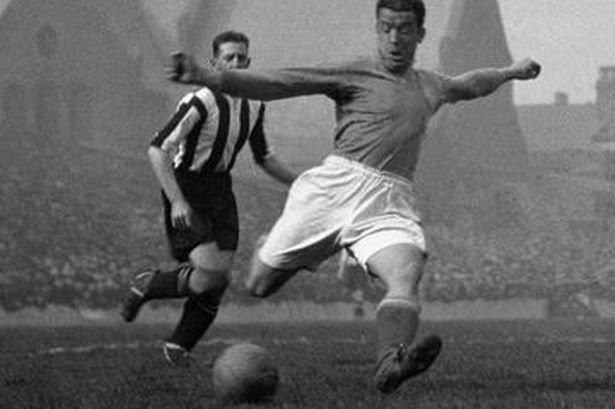 Image source
*** CHECK OUT @steem-bet BY CLICKING HERE *** Launching on February 13, 2019!
No Time to Delay...
https://deals.weku.io/pick_account?referral=chadstretton
Click The Link Above & Join The Best Sporting Community – WEKUSPORTS-IO