The statist vehemently believes that he knows what's best for everyone else.
His biggest mistake is to think he can shape society around his preferences.
He'll find a politician with beliefs similar to his own, support and defend this leader with great passion, the bureaucrat is the embodiment of his ideology.
He believes that prosperity, security and even happiness are fully dependent on the state's actions. He's always trying to convince everyone that his leader or party is the only viable solution to guide society forward.
Sometimes he changes his mind and start supporting a different individual or group of individuals, but he never questions the state apparatus. He does not know what freedom is or think it's far too dangerous to be allowed.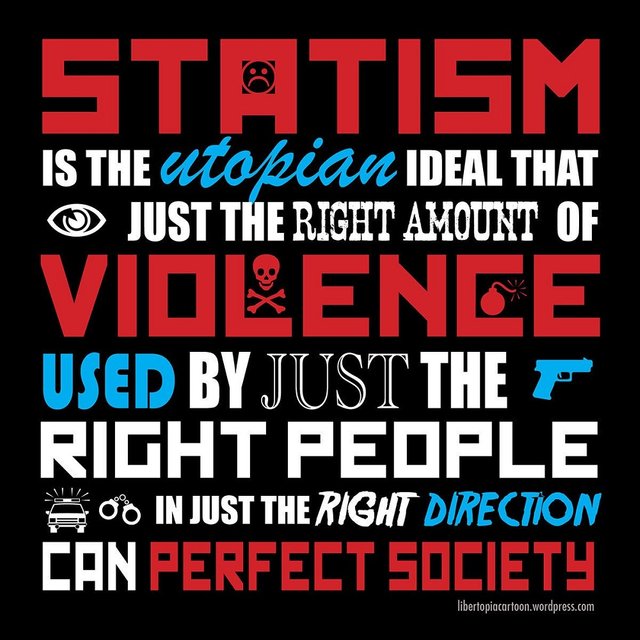 The libertarian knows (or at least thinks he knows) what freedom is, and he loves the concept.
His biggest mistake is to think everyone else desires freedom.
He'll spend most of his free time trying to deprogram statists. He believes that freedom can only be achieved by dismantling the state.
Although he acknowledges the concept of individual freedom, he seems to be more concerned with the freedom of collective. He's still seeking approval from society to live freely.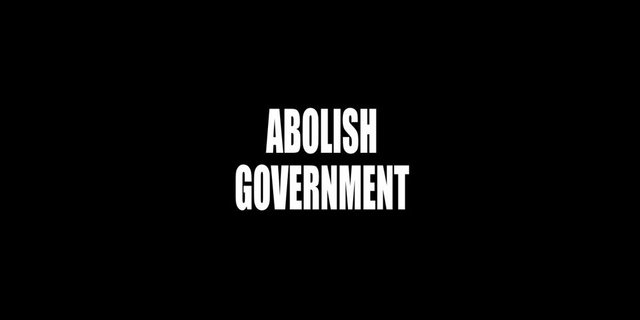 The agorist solves his own problems, he strives to become self-reliant, and achieves personal freedom, he's glad that he doesn't have to finance state aggression against his fellowmen. He'll be leading by example and those who wish to live free, will be inspired by his actions and develop new strategies around their lifestyles to suit their own needs.
The agorist lives free, he knows the state is a criminal organization, he knows that criminal activities won't cease to exist in his lifetime but he does all he can to avoid being a victim of the state.
He works to end injustice against his fellow humans but doesn't seek approval from society to avoid unjust actions that threatens his own existence.