Task #12: Favorite DApp Picks (Review of Decentraland DApp)
Review of a non steem Property DApp (Decentralized application), Decentraland. For the task by @oracle-d.tasks and @dapplovers.
General Introduction
![2y4jy8jp4p.jpg](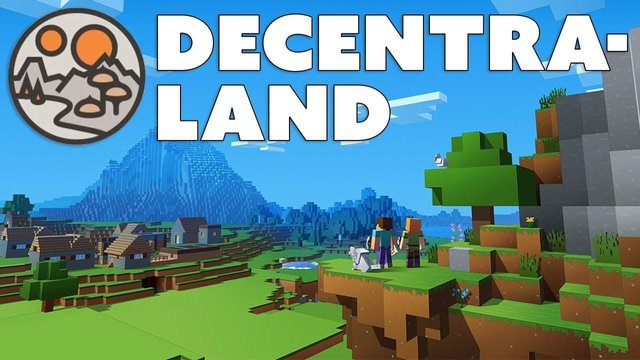 )
Most of us imagine everyday of living somewhere more comfortable and where life is much more easy and secure. This is termed one's dreamworld. The Artificial (Virtual) reality technology can take you just where you want to be. That is why many buy the idea of this fantastic invention of the 21st century that takes people into their dreamland and makes you feel as much as comfortable as if it was real. Reason why the activities taking place in the virtual reality world have increased more than we can imagine over the past decades. People now own virtual properties, assets and can transform them as attractive as they desire. Video gaming and Entertainment companies are much more interested in Artificial/Virtual reality since virtual properties are now more like things that users can buy, own, and build in the virtual world just like the normal world reason why most operators are now trained to use virtual reality.
![z7scapndj5.jpg](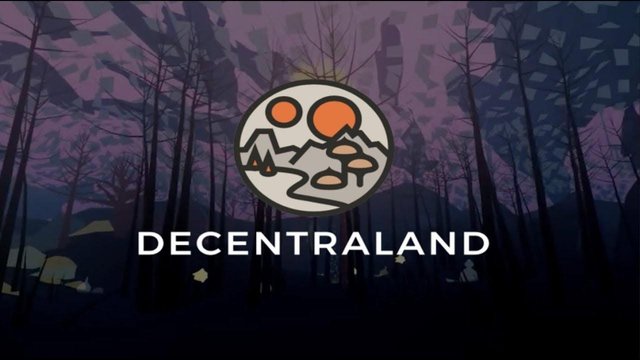 )
Decentraland therefore, is a platform for virtual reality. This virtual world (platform) runs on open standards powered by the Ethereum block-chain. With Decentraland, users can monetize, create, and experience content and applications like high quality video games and high graphic 3D scenes. Investors can search and buy a plot of land which will then be termed as their assets where they can build any desired attractive structure. The land of Decentraland is a digital asset in space, and it is controlled by the community. You juct need to spend some MANA erc20 token to acquire the land which is also transferable amongs the community members. The most interesting thind about Decentraland is that the owners earn the MANA signifying the monetory value of their assets. The MANA is the cryptocurrency used by Decentraland that is tradable to other cryptocurrency exchanges. Indeed, Decentraland is bringing the virtual/artificial world into reality.
With Decetraland, you build on virtual land and earn money in the form of digital currency. It was launched in May 20th, 2017 and was last updated in Jan 9th, 2019 with Esteban Ordano, Dario Sneidermanis, Manuel Aráoz, and Yemel Jardi being the authors. It is currently ranked 33rd based on state of DApps rankings with approximately 98 active users and 180 transactions per day. It has a MIT software licence with a profile strength of 100%.
Decentraland uses the next generation technology to enable users access and explore their properties. Built on the Ethereum block-chain, it uses peer-to-peer mode for communication on its universe. All you need to do is buy a portion of the LAND (virtual property) and build your desired structure for attraction. The LAND can be purchased using MANA (Decentraland's token that is non-fungible). Asset owners inturn earn MANA as their properties are being explored and accessed. Lands are predefined in the ratio 33x33ft. Once acquired, a portion can be used as you choose. You then need to just build whatever assets you like and start monetizing them.
Decentraland run on a powered 3 layer software technology (Consensus layer, the Land Content layer and the Real-Time layer) which work together in an organized manner to deliver deliver the services requested by its users.
The Real-Time layer: This layer is responsible for peer-to-peer communications. This takes care of the activities and real time transactions among invetors, landowners, and buyers.
The Land Content layer: This layer is responsible for monitoring and storage of the digital assets built on virtual lands. This layer stores files that contain models, textures, pixels, build to represent the virtual world which is then hosted on the decentraland network.
The Consensus layer: This can be termed as the innermost layer, that manage land ownership on the platform using the Ethereum smart contract algorithm. Owners of the land and the various attracttions residing on it are made visible through this layer.
Decentraland's Non-fungible Token, the MANA
This is Decentraland's native cryptocurrency token powered by its ERC20 native token. All activities on this plaform uses this token as currency, buyers acquire lands by paying this currency, users are also rewarded with this currency.
Getting Started With Decentraland and its Marketplace
By clicking on the Visit website button here as shown below, you will be redirected to the Decentraland marketplace .
![z2v2tcgxuj.png](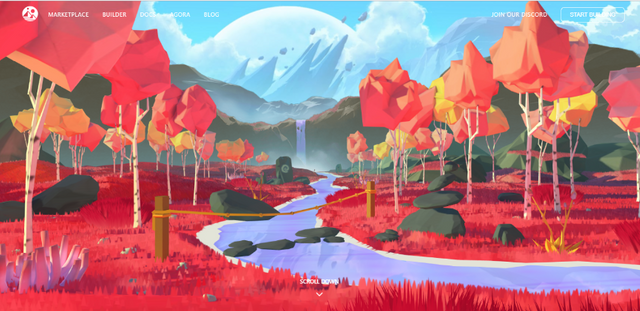 )
click on the marketplace button, click on get started and agree to the terms and conditions. You will then be taken to the Decentraland marketplace that has most activities.
![dtj0wp0n8t.png](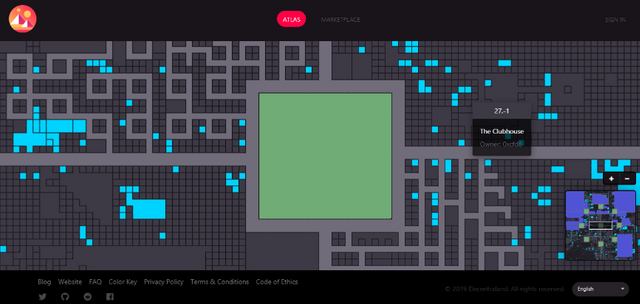 )
You will then see the virtual city having lands (grids). The color on grids represent the state of the land. The land can be yours, owned, district etc. The color key clearly explains what each color represents.
![dlf28nxcxp.png](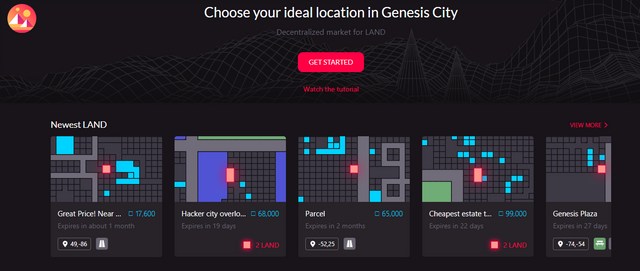 )
Trading on Decentraland requires you sign in and connect to your main wallet. Connect on the metamask popup and you will enter the marketplace as seen below. You will see lands for sale and you can buy any you so desire. Buying a land requires you have some MANA token after which the parcel of land (virtual property) sorely becomes yours. You can then design your attractions and put on your land
![m2ks0qjte3.png](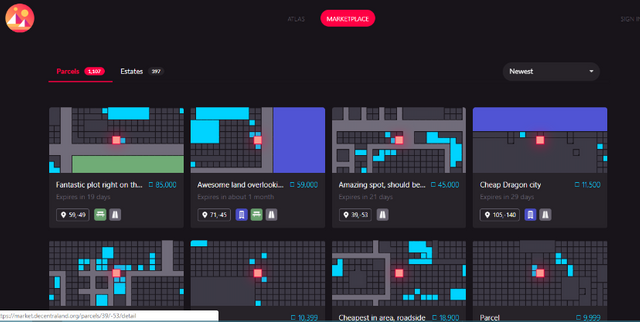 )
Still on the Decentraland website you can click to the builder button and it will take you where you can build something cool. It has an editor that you can use to design your own virtual world
![n2m77oog35.png](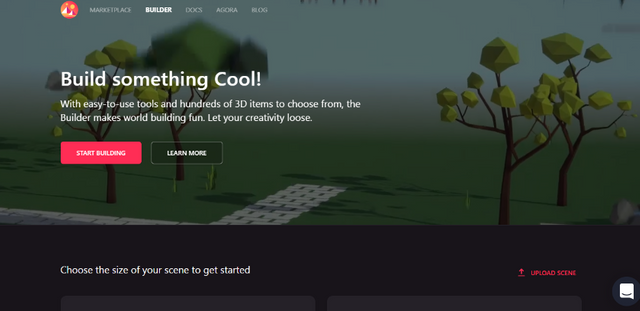 )
Conclusion
Decentraland is seen to have variety of uses including content curation, app development, exchange of currencies, buying and selling of goods and services, and advertisement making investors to feel at home and MANA to gain greater potentials. It integrate virtual reality with blockchain and so it is unique and free from competitors making it an ideal place for investors.
There is need however for this platform to improve on efficiency on the virtual technology and improve on content management on the kinds of attractions made by land owners.
Compared to similar DApps, Decentraland stands out unique since it uses one of the prominent technology of Virtual reality. So in all I give it a star rating of 4.5/5.
All images except the ones indicated are screenshots from the Decentraland website
My appreciation again to @oracle-d.tasks and @dapplovers.