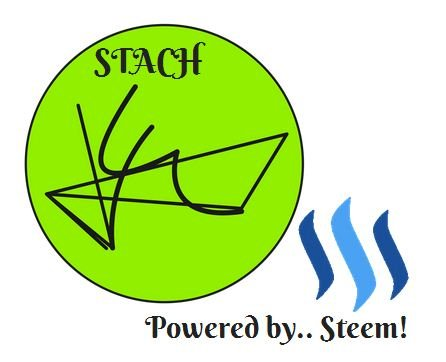 Hello everyone, today we wish to display these contents which have been carefully selected and have received the Stach upvotes. The selection was carried out by Stach curators and reviewers. Authors nominated were sought and approved for the daily upvotes. This is usually not easy, as there are lots of entries that are filtered through to select some of the best for each day.
You can follow the @stach's votes to support the authors. If you would like to support these authors, consider following our trail through steemauto.com.
Are you new to Stach? Please follow @stach, and join us on Discord:
If you would like to delegate to Stach,you can do so by clicking on the following links:
50 SP 100 SP 250 SP 500 SP 1000 SP 5000 SP.
Meet The Authors and Their Post

This is truly a funny and interesting post by @donefezy, he talks about something that we're all guilty of which is lying. In this post he talks about a mother that lies to her child in order to make him go to school... Is her action right or wrong? Check out the post and leave your comments.

Life is never a bed of roses for anyone, although we might think that some people have it better than others but in all fairness everyone has his/her own battles. In this post by @horpey he talks about the act of courage and perseverance even in the face of difficult situations. He asks us to hold one just a little bit longer when we feel like giving up because our breakthrough is just around the corner.

ULOG 18 | I had the scariest of mornings, an exhaustive afternoon and an evening filled with headache and hunger
Have you ever had those days where it seems like the universe doesn't like you, well if you haven't you're truly lucky. Join @iamthegray as he narrates the tale of how his day went, from having snake filled dreams to a tiring afternoon followed by an evening that didn't make anything better.

Time a master to which everything on earth is a slave, this is a lovely poem by @prechyrukky with a central theme of time and the uncertainty which the future brings, Enjoy this beautiful piece.
I'm sure you must have heard of the boy that cried wolf, well in this post by @gallantmayor he advises us on the need to avoid living fake lives, claiming to be what we're not because at the end of the day, we'll always end up regretting because the truth will surely come out.
---
---
This Stach Daily Curation was compiled by @winarobert and the Stach Curation team.
All pictures and texts are copyright gotten from the authors
Thanks to everyone who contributed to the Stach tag today. These posts will receive 85%-100% from @stach.
Remember!!!
a) For you to be considered for an upvote, you must use the #stach tag and follow the @stach community!
b) Your post must contain at least 300 chars and 1 link to an image or photo
c) Your post must be original and contain proper referencing in cases where ideas were borrowed
---
---
STACH is a physical Accelerator Hub dedicated to decentralizing the offline by breaking the barriers to accessing the internet like light, internet and conducive working space.


Steem Accelerator Hub... decentralizing the offline!

![Stc.JPG](https://steemitimages.com/DQmUovwzrZecdnpNugWUGgd3senvaJc1UJMJXzZV24bJzXR/S