Stach Posts Of The Day: September 6th, 2018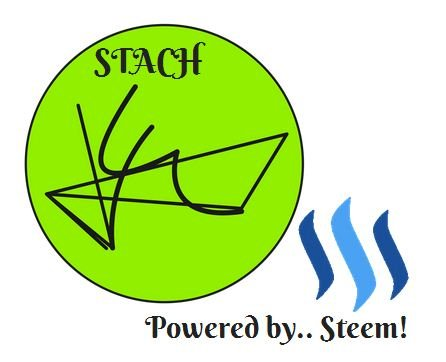 Hello everyone, today we wish to display these contents which have been carefully selected and have received the Stach upvotes. The selection was carried out by Stach curators and reviewers. Authors nominated were sought and approved for the daily upvotes. This is usually not easy, as there are lots of entries that are filtered through to select some of the best for each day.
You can follow the @stach's votes to support the authors. If you would like to support these authors, consider following our trail through steemauto.com.
Are you new to Stach? Please follow @stach, and join us on Discord:
If you would like to delegate to Stach,you can do so by clicking on the following links:
50 SP 100 SP 250 SP 500 SP 1000 SP 5000 SP.
Meet The Authors and Their Post

Owe Yoruba: My Indigenous Language And The
Lessons It Has To Offer To Us All
Some of us seem to have forgotten about that proverbs are very important and are wise sayings which we still adhere to and use in this modern age. According to @elizabethjuliet,Proverbs are the poetry and the moral science of the Yoruba nation. She shared with us certain popular sayings used in the Yoruba nation...

The Bones Connector: In Every Hopeless; There Is Hope!
Once you're born again and you receive the Holy spirit, you are given certain gifts. Prophesy is one of them. @oppongk shares with us that with God, there's a possibility to everything but it takes a man who has has faith to see these possibilities and see them come to pass.

A Simple Step Will Do! Anger A Danger To One's Self
Most of the time, Angers are propelled as a result of someone's else actions. And if not, handled carefully, we end up causing more pain or harm to ourselves and perhaps the person responsible for this is not aware or just living freely. Well @itoroarchibong tells us to us let this anger destroy our goals... Read more through her post.

ULOG: 01:-Introduction To Ulog
@esther-dee shares a liitle bit about herself through her first Ulog post. The young lady studies Electrical/Electronic Engineering... So if you're lover too, hook up and show some love.

The Two Side Of Life; Now And Later.
Life has two paths. The good path and the bad path. The bad paths comes with failures that leaves you sometimes with no hope. There's time for everything and every failure is a stepping stone to the next phase and a higher level. On the other hand, life can be a bed of roses. Live like a king with no worries... Do Check out @lightoj's post for more...
---
---
This Stach Daily Curation was compiled by @winarobert and the Stach Curation team.
All pictures and texts are copyright gotten from the authors
Thanks to everyone who contributed to the Stach tag today. These posts will receive 85%-100% from @stach.
Remember!!!
a) For you to be considered for an upvote, you must use the #stach tag and follow the @stach community!
b) Your post must contain at least 300 chars and 1 link to an image or photo
c) Your post must be original and contain proper referencing in cases where ideas were borrowed
---
---
STACH is a physical Accelerator Hub dedicated to decentralizing the offline by breaking the barriers to accessing the internet like light, internet and conducive working space.


Steem Accelerator Hub... decentralizing the offline!