Owe Yoruba: my indigenous language and the lessons it has to offer to us all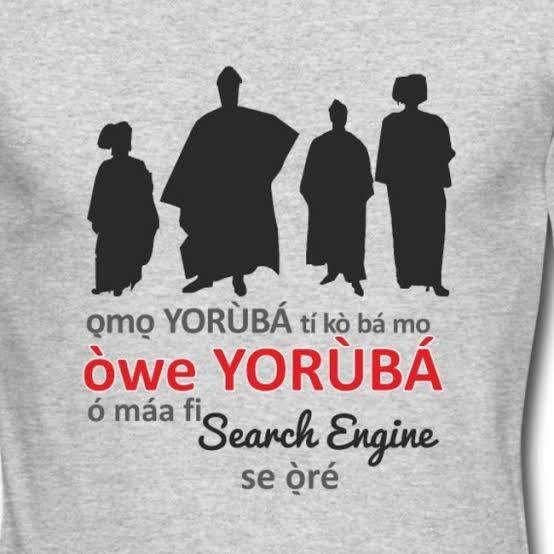 Yoruba is said to be the richest and the most wide language in Nigeria and Africa. How can we speak of African proverbs and we won't talk about Yoruba proverbs (Owe Yoruba).
Educated natives of Yoruba land are well acquainted with the wise sayings of their own ancestors. Proverbs are the poetry and the moral science of the Yoruba nation. Many of them contain traditional observations on the nature of things; some educational, deal with man's duties; and a few are simply an ingenious play upon words.
Lemme share some proverbs and their translation in English
Aabo Oro l'a a so fun omoluwabi , ti o ba de inu re a di odidi
-A word is enough for the wise; it is for him to fill up the gap.

A ba mo a o se e a se e tan o d'aapon
A man may repent of a past action but he has to bear it's consequences.
Aba ni ikan nda, ikan ko le mu okuta
white ants may try, but they cannot devour rocks. (There is no harm in trying)
He who slanders others lowers his own prestige
Abanilorije Ile re l'o ti nmu abe was
He who misleads another brings his evil from home (or has learnt his evil at home)
A wise man does not tell his friend everything about himself lest his secrets be divulged in a subsequent quarrel
Ana ni i do otito, ojo ni ki i je ki a da a
A project might have become a reality had not cowardice sealed the lips of the one who conceived it
Abarapara to gbogbo enia, okunrun ti eni nikansoso
The healthy are much in demand, but the sick are neglected.
Abata takete bi eni pe ko ba odo tan
A marshy place stands aloof from the stream as though it has nothing to do with water.
Abere bo l'owo adete o d'ete oro bale o d'ero
when the needle drops from the leper's hand he struggles to grasp it; so does the mind with a difficult problem.
Owe se Pataki n'ile kaaro oo-jiire
Proverbs are mostly important and more valuable to Yoruba