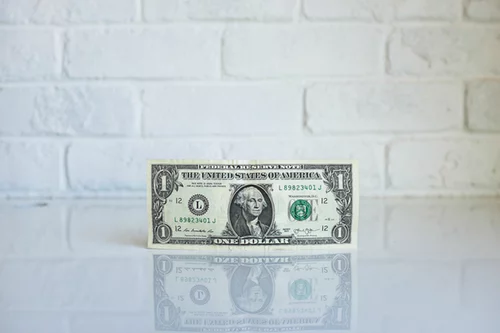 ABSTRACT: Stablecoins are traded heavily in the digital asset space since their value is constant in a volatile market. Stablecoin issuers will increasingly see profit regardless of the directional trends of the broader cryptocurrency market as long as traders, both institutional and retail find a necessity to hedge with them and implement them in their trading strategy.
Although the advantages of stablecoins are apparent, grey areas have emerged that need to be addressed for they pose significant systematic risks to the digital asset space. Stablecoins are susceptible to the push-pull mechanism of a free market, creating a chance of default.
The Positives
Stablecoins have allowed institutions and trendy retail traders to hedge, play defense, or go on the offensive with ease. Persons can go from a cryptocurrency to a stable coin that will retain its value back to a cryptocurrency quickly — effectively creating an edge in the volatile digital asset space by bypassing the lengthy process of exchanging fiat to crypto and vice versa.
Thus stablecoins are relatively accessible and give you the option of staying on the sidelines until you deem the markets favorable to enter without any barriers to entry.
Grey Area
Stablecoins started out being exclusively backed by fiat currencies on a 1:1 ratio. However, stable coin projects have recently extended their backings by including fiat denominated assets, or debt as collateralization. Tether and the DAI stable coin being examples that are not fully backed by fiat. Stablecoin firms now have leeway in how they'll support their stable coin peg.
Behind the scenes, These firms are engaging in an abundance of creative accounting and risk-taking. Assets and debts are not static; they appreciate and depreciate just as the broader market. Actively hedging against this may be possible in a stable economic environment. However, the ability to manage during any erratic swings are not guaranteed.
Stablecoin firms that do not disclose the full backings of their coin put users at risk. They can effectively expose their clients to bad bonds, leveraged assets, and any form of risky investments. There is robust secrecy in the stable coin market, and individual market caps may not be an accurate reflection of fiat liquidity.
Systematic Risk Example
The apparent risk for stablecoins that are not fully backed by fiat is if an asset that supports the peg depreciates quickly. An example would be Waterfront Mortgage bonds whose assets are about to get destroyed by a hurricane.
In this extreme example, the price of the stable coin, in theory, should effectively decrease by the weight of the correlating percentage points. Stablecoin firms would then counter by immediately moving coins out of circulation to maintain the peg as they promised.
However, in practice, stablecoins are known to trade at a premium or a discount. The peg can be broken and may remain broken for an extended period.
Free Market Mechanism
Stablecoins are susceptible to the push and pull mechanism of a free market. When they trade at a premium, it may mean during that period, there is above-average volume, and persons find it necessary to move out of cryptocurrencies into stablecoins. When they sell at a discount, it may mean during that period; there is a mass exodus and persons are willing to take a loss. Thus the amount of volume a stable coin receives can deter firms from being able to save the peg.
Ironically there is a trading opportunity generated by both situations if you believe prices will go back to 1:1.
Conclusion
The stable coin market is robust. The volume of Tether matches that of Bitcoin. Most stable coins see more than half of their market cap traded every day. Fees generated are poised to grow as cryptocurrency continue to be accessible and widely adopted. All this is good business for stable coin operators.
However, revenue seeking has made stable coin operators find innovative ways to add supply, which also increase systematic risk. In times of high stress in the digital asset space, issues may arise that'll make it challenging to fulfill the currency peg. One way persons can protect themselves is to deal with stablecoins fully backed by fiat.
Disclaimer: Not Advice