Mail Call from FinneyLand!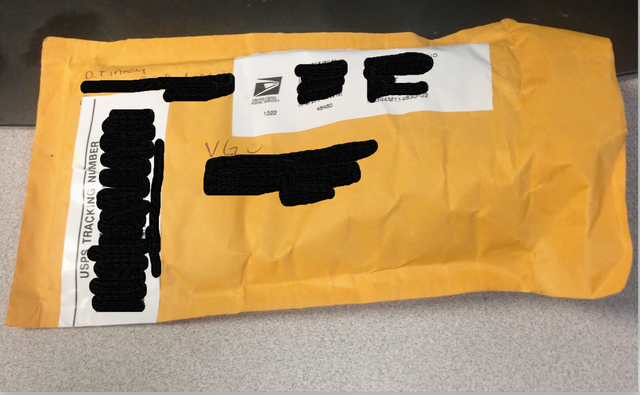 It's always great to go to the mailbox and find something other than junk mail and bills. When I saw the manila envelope I knew it was good news.
@dfinney had expressed interest in a bar I posted a few weeks back. It was the State Fair Bar I got on one of my LCS runs.
I got it for the melting pot but noticed it was better than a melter. We setup a trade and her stuff showed up first. Being the awesome person she is, more was included than was asked for. After ripping open the package, the first thing I saw was this Squatch sticker and an Alien Head.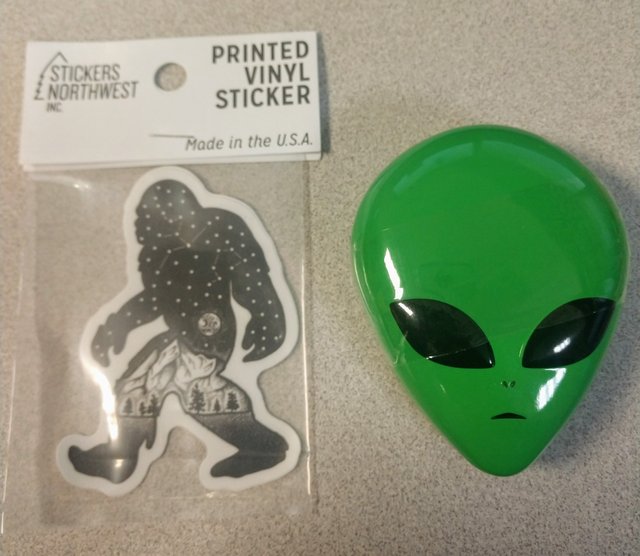 CHA-CHING!!!
2 of my very favorite things. @summertooth sent me one of these stickers a long while back (Great minds think alike). Now I can put one on each side of the Squatch buggy!!!
Now onto the goods. At the bottom of the envelope was a couple rounds. I actually really like these rounds! The one has a nice toning starting and the message "Honest Value Never Fails" is a great one. Check out these bad boys!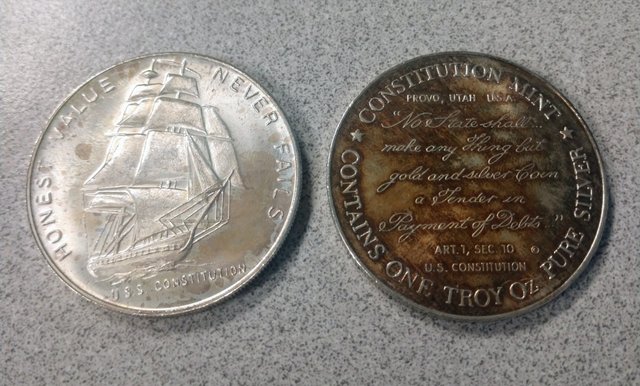 Needless to say I'm pumped. Now I have to get her end of the trade in the mail. It's taking me forever since I was trying to send her a personalized Dfinney bar. The ones I've poured weren't satisfactory and got re-melted.
An extra bonus for her is my new stamp will be here soon. A fellow Ass-Kicker (@dwingsworld) designed and ordered a stamp for me! Soon you will see some poured silver with the Smiley Beard, and @dfinney will be the first to own one.
Thanks for the awesome trade @dfinney, your stuff will be going out as soon as it gets stamped.
---
Proud member of Steemsilvergold!