More information about Imran Awan surfaces as a second tenant describes her frequent interactions with the former IT staffer of Debbie Wasserman Schultz.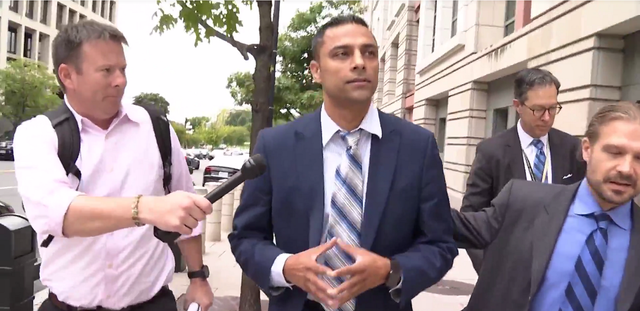 ---
Related Articles by @v4vapid
Imran Awan Arrested Fleeing Country
---
'Alex' aka Imran Awan

As previously reported, Imran Awan and his wife Hina Alvi have been indicted on four counts of bank fraud in connection with loans they received from the congressional credit union on several properties the couple owned in the DC/Virginia area.
George Webb has detailed how Imran, Hina, Jamal and other close to the Awans were employed as IT staffers in the US House of Representatives, including former DNC Chair Debbie Wasserman Schultz. Furthermore, over the last 6 months George Webb has determined that the Awans own, or are involved in, multiple properties and businesses while simultaneously being employed by as IT staffers (making above average salaries of $160,000/yr each).
Recently, US marine Andre Taggart provided an in depth interview with Jason Goodman from Crowd Source the news speaking about his dealings with 'Alex' (Imran Awan), who was Taggart's landlord at the Hawkshead Drive address in Lorton Virginia, and the discovery of government blackberries and computer equipment in the Hawwkshead home.
Now, a second tenant who rented a home in Alexandria, Virginia, known only as 'Laurel', has provided additional information about Imran 'Alex' Awan.
---
Grand Jury Court Documents
Both the Sprayer address and Hawkshead address are detailed in the Bank Fraud case against Imran Awan and Hina Alvi.
PDF Warning - Be careful what you download -
Here's the interview with 'Laurel'
I'm also providing a summary of some of the most intriguing revelations here, but recommend that you listen to her interview as well.
---
Imran's Sprayer Street Property
Tenant known only as 'Laurel' at this point
Leased Sprayer property from Alex (Imran Awan) while going through a separation with her husband
Rental period - 9 month lease: November the 7th, 2014 through July 31st, 2015
Laurel worked in the private sector in the domain of Equal Employment Opportunity (EEO)
Before Laurel moved out, 'Alex' was looking to find a military family to take over the lease
---
Interactions with 'Alex'
Changed name to Alex after originally being know to Laurel as Imran
Alex stopped by the home every 2-3 days
Had a key to the residence and let himself in
Came to collect mail / making repairs to the rental
Constantly coming and going from the home
Often changed air conditioner filters every 2 months
Two padlocked sheds on the property
---
Two padlocked sheds on the property
Locked sheds were off limits to the tenants
Lights constantly left on in the carport and inside the shed attached to the carport
Laurel complained that since she was paying the electricity bill, could 'Alex' please turn them off
'Alex' said that the light came from a fan in order to 'cool the things left in storage'
---
Disputes over bills and issues at the home
Disputes over financial issues
Almost all rent payments were cash
January payment made to 'old lady in the basement' (Suraiya Begum)
Asks Laurel to pay for $350 for weed removal from a planter box after she moved out
Dispute over who should pay for the broken air conditioner
---
Relationship between 'Laurel' and 'Alex'
Very passive aggressive relationship
Alex attempted to intimidate and pressure the tenant
Pressured to sign a new 3 year lease
Alex was derogatory towards Laurel and her daughter
---
Hacked Accounts
Laurel claims that her email account was hacked while she lived at the Sprayer home
Her password has been changed
Friends communicate that they have received unusual messages from her email
Android phone crashes / infected with virus
Kept photos records receipts on her phone: lease, craigslist ad for the home, etc.
Still in possession of phone, unable to access
Believes that she was a victim of identity theft
Shawn Boburg from Washington Post
Reporter from WaPo contacted Laurel about living at the Sprayer property
Reporter stated that he got her name from Lexis-Nexus
During conversation, he asked Laurel if she knew any names from a list
It occurred to Laurel that she did recognize a few of the names from the stacks of mail that arrived at the home
Former tenants continued to receive mail at the address
Mail addressed to Imran and Hina also came to the address
Laurel checked her name online Spokeo.com and at the address, and found several iterations of her name
She only goes by her legal name
There are also a number of names related to the home as 'current residents' / at least 5 different names atm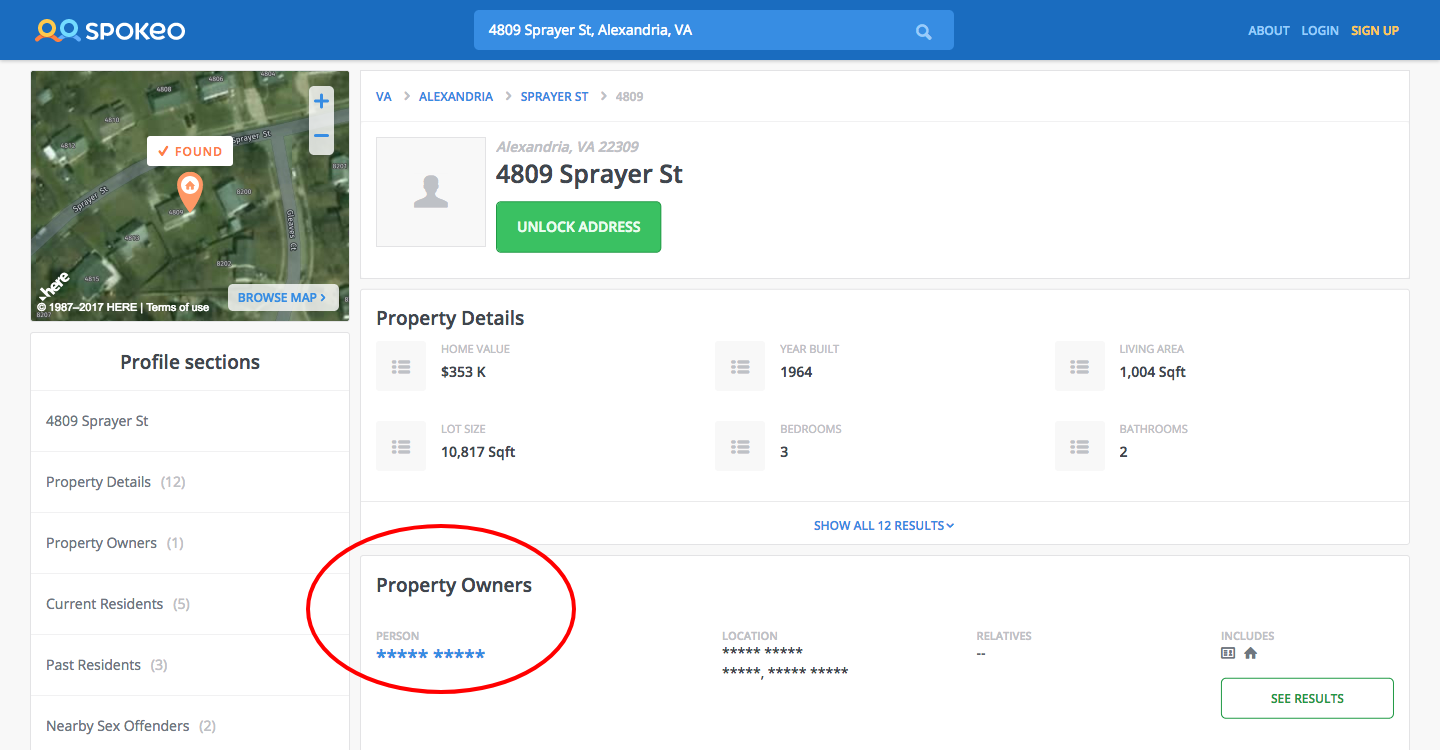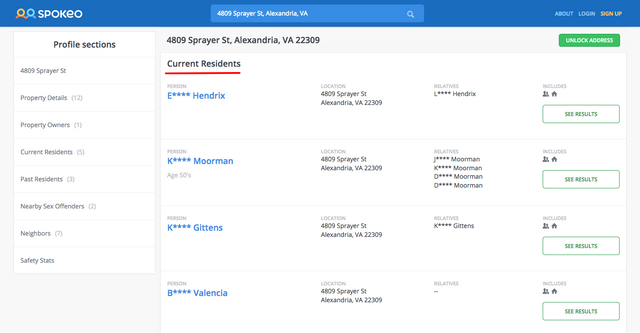 Other
Claims Imran used the email account [email protected] in interaction with her
Believes that Jamal Awan is Imran's son
Laurel had a conversation with Imran, where Imran related he had a car dealership with his uncle and that they were going through bankruptcy
Update
Laurel's identity has been revealed as Laurel Everly

Her full name appears on this document available from Crowd Source the Truth

Warning - Be careful what you download -
https://drive.google.com/file/d/0B6-xZMRm0ehvMEdRU19mUmx4cG8/view

While writing this post I inadvertently discovered her full name as the Spokeo.com site blanked out her first name but displayed her last name. I'm assuming that Corwd Source the Truth got her blessing to publish her full name after the interview.
---
Implications

Laurel represents a second material witness, with Andre Taggart, as having dealings with Imran Awan and his suspicious behavior and activities relating to the Virginia properties.
A key revelation in this interview is the existence of two sheds that were off limits and one with a cooling system. Knowing that government computer equipment was discovered and turned over to law enforcement by Mr. Taggart at the Hawkshead Drive address, could the Sprayer address be the location of the external server that George Webb has been speculating about?
Was Imran Awan engaged in identity theft of former/current tenants to cover his tracks?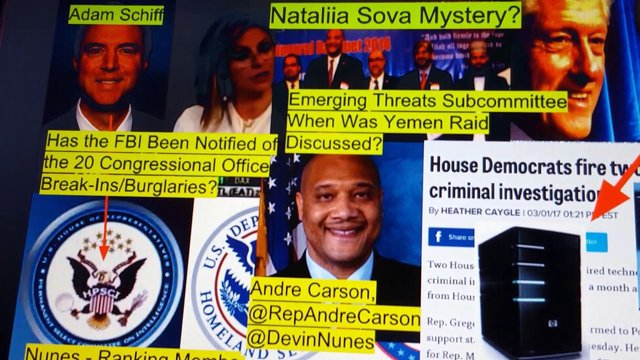 ---
Images: The daily caller
---