Andre Taggart Speaks Out on Imran Awan. This is a must watch video for anyone concerned about the Awan Brothers case and the spy ring in congress.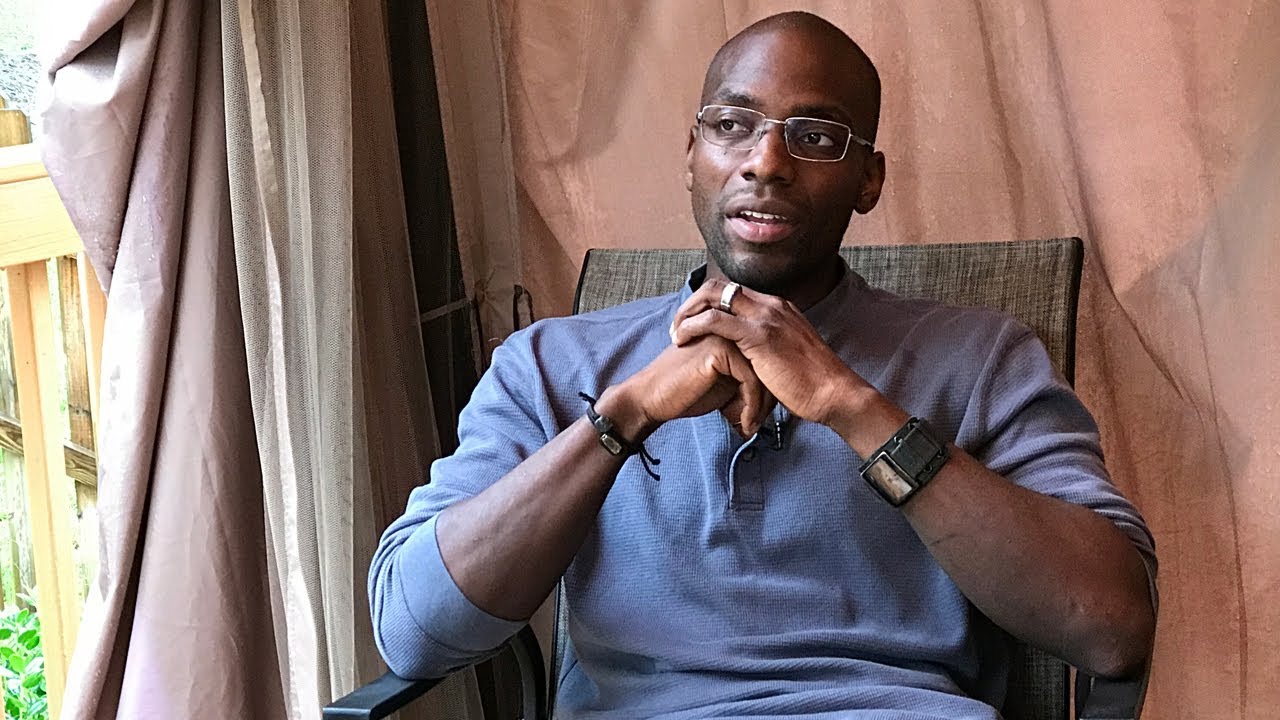 "Whatever we have to do, to bring attention to whatever authority's in place, to investigate this guy [Imran Awan] for more than just bank fraud. That is a mistake. It is more than just bank fraud. I'm all for it at this point."
"And like I said. I will not be intimidated from doing the right thing."
"So if this was their goal, they failed. Miserably. Actually, it had the opposite effect because now, I'm completely involved."
"You don't attack me. You don't threaten my family with financial hardship."
-Andre Taggart
I will first present the information in bullets for easy comprehension
Who is Andre Taggart?
Former US marine
Rented home from Imran Awan in Lorton Virginia
Andre had been renting the home with his wife and family
Spoke with George Webb at the Lorton home on Hawkshead Drive after Webb knocked on his door.
They discussed Imran Awan who had told Andre his name was 'Alex'
Andre revealed that he had found a pile of devices in his garage that belonged to Imran
The equipment had government markings
At least 4 blackberries were among 20 pieces of computer equipment and gear
George Webb believed Andre had said there was a pile of blackberries (perhaps 20)
After discovering the equipment, Andre notified authorities (ONI,FBI) to come collect the items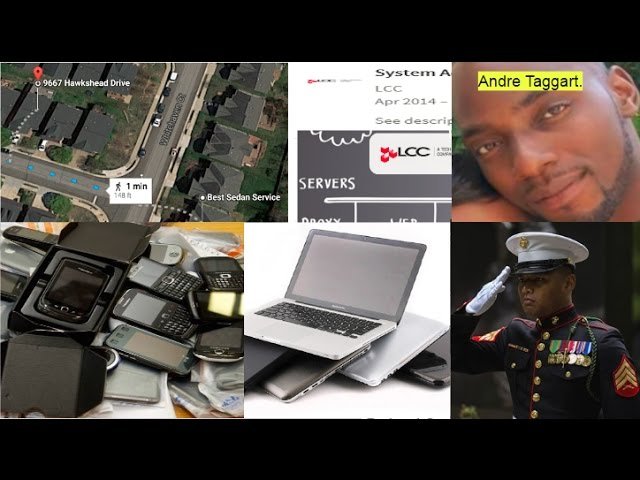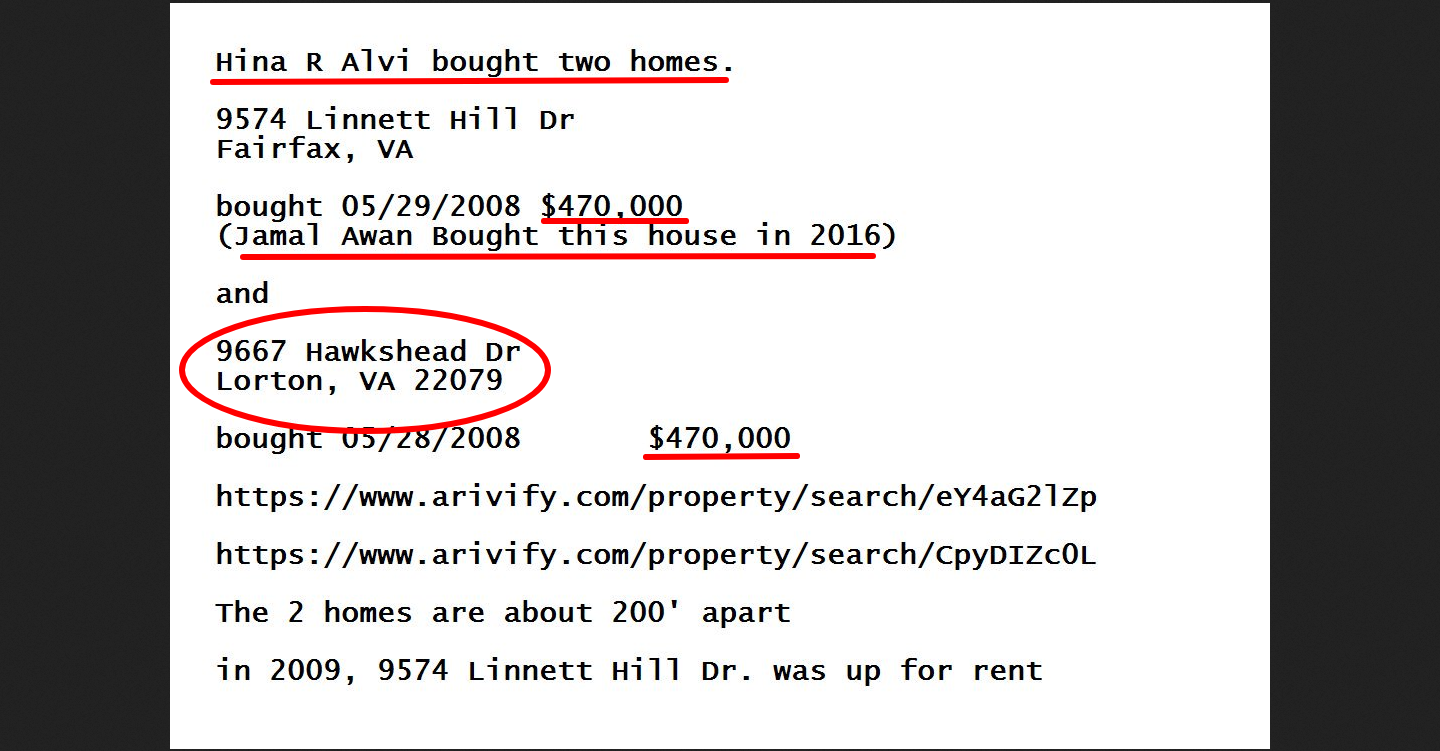 Interview 1 with Andre Taggart
In the recent interview, Andre Taggart has revealed more about his dealings with 'Alex" Imran Awan his landlord while he lived at the Hawkshead Drive address.
Imran and his wife Hina Alvi posted the rental of the home on a government military website.

Rented the home to Andre and his family

Imran falsely represented himself as 'Alex'

Imran took care of all of the paper work and did all the talking, but his wife Hina Alvi signed the rental agreement

Andre said the relationship was quite friendly initially

Imran had left some boxes and belongings behind as he seemed to be in a rush to leave the home.

Imran and his relatives came by from time to time to pick up some belongings

They sold some furniture (tv, etc) to the Taggart family

After receiving registered mail from congress at the address for Mr. Awan, Taggart signed for it (because it seemed important) and passed it on the Imran the next time Imran came by the house.

At this moment Imran lost it. He berated Andre for signing for government documents addressed to others

From this point forward, the relationship between Taggart and Awan soured

Taggart believes that Awan misrepresented himself by not disclosing his real name

Taggart believes that Awan tried to take advantage of military servicemen and their families
Andre Taggart Receives threatening letter from Imran's Lawyers

In this video, Andre relates how after doing the first interview with Jason Goodman he received a letter from Imran's lawyers stating that Andre Taggart owes $15, 000 to Imran Awan for various items he supposedly sold to the Taggarts and in rent back pay.
Timing of the letter is very suspect

Legal threat aimed at intimidating Andre Taggart

Taggart states that the threat of legal action by Imran's lawyers has only motivated him to become more involved

Imran's legal team claimed that Imran works for Uber to provide for his family and needs to be able to widen the geographic limitations set by the court concerning his bail conditions.

Reporter Luke Rosiak has confirmed that Imran does not work for Uber.

Imran's team should be held in contempt of court for lying to the judge about Imran's situation.
Daily Caller Article - http://dailycaller.com/2017/09/01/awan-asks-judge-to-remove-gps-citing-possible-emergency-with-kids-in-pakistan/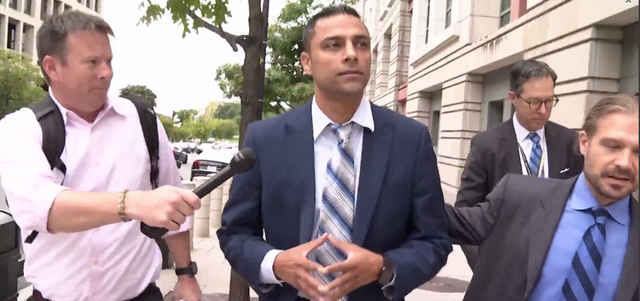 [Imran Awan appears in court to face charges of bank fraud]
The Gateway Pundit is also reporting that Imran Awan STILL has access to an active congressional email account.
Implications
Having Andre Taggart come forward and say that he had found potentially stolen government equipment at the residence of Imran Awan is a significant development. Webb had named Taggart since April but this is the first time that Andre Taggart has spoken in his own words giving Webb's claims much more validity.
Andre comes across as extremely credible and the interviews provide strong first hand account of Imran and could possibly lead to a wider investigation of Imran and the potential spy ring in congress.
---