15 hours till #spud4steem 🌎🥔
We are around 15 hours till the start of #spud4steem which happens on the first day of every month.
New Zealand will welcome the 1st of November in T-Minus 15 hours which will signal the start of #spud4steem.
Users can Power up in their countries time zone on 1st November 2020
This competition encourages Steemit users to power up and increase their stake/presence here, with a chance to win some great prizes!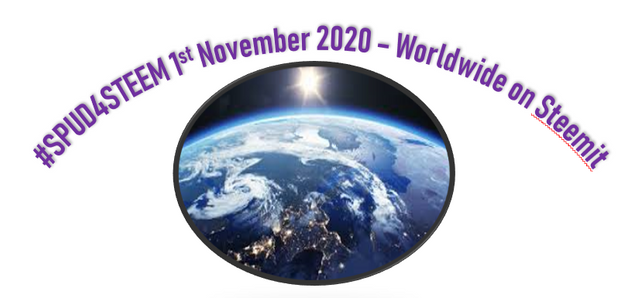 Its great to see people writing posts stating they will join #spud4steem and POWER UP, check them out below
https://steemit.com/created/spud4steem
🌎🥔🌎🥔🌎🥔🌎🥔🌎🥔🌎🥔🌎🥔🌎🥔🌎🥔🌎🥔🌎🥔🌎🥔
There are some AMAZING Prizes 🎁🎁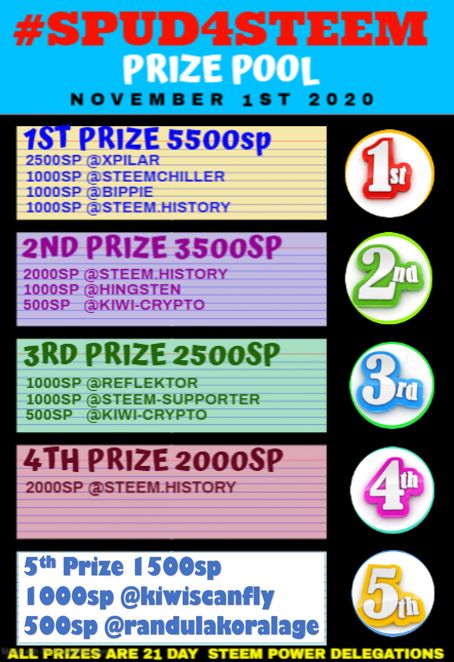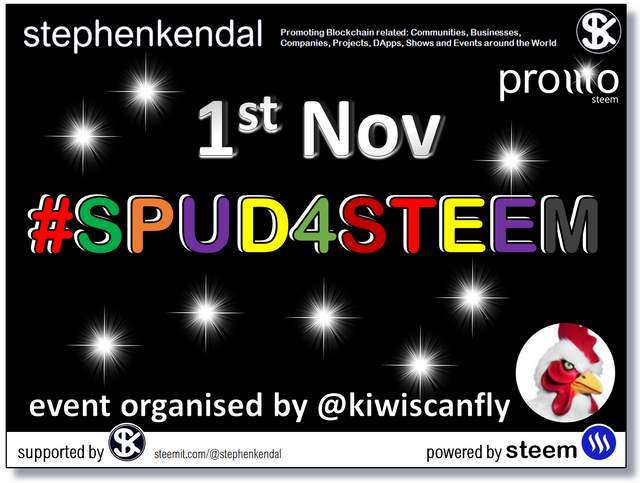 Want to enter?
Check these guidelines out link
🌎🥔🌎🥔🌎🥔🌎🥔🌎🥔🌎🥔🌎🥔🌎🥔🌎🥔🌎🥔🌎🥔🌎🥔
Sponsors
Thank you all sponsors for supporting this power up event & everything else you do around Steemit :)
@xpilar
@steem.history
@reflektor
@hingsten
@bippe
@kiwi-crypto
@steem-supporter
@stephenkendal
@steemchiller
@kiwiscanfly
@randulakoralage
@steemcurator01
@steemcurator02
@steemitblog
Lets Power some Steem power UP!
All graphics are owned by Sponsors of #spud4steem
I am @kiwisicanfly