*Splinterlands* Season reward (Diamond I)
Hey all,
it's been a long time since I wrote here. I'm still playing Splinterlands and this season I managed to get to Diamon I league. First time ever 🎉🎉🎉. As a result I was rewared with 60 loot chests.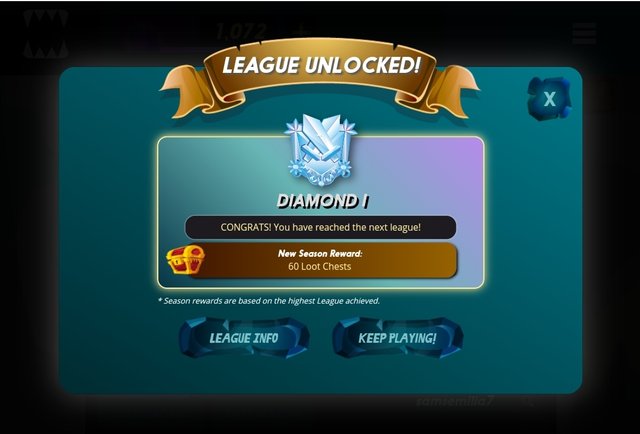 ---
So here is what I got from these 60 loot chests. It's a long list, so keep scrolling 😂

I won three gold foil and one epic card. And also one shiny essence orb🤩
I almost instantly opened the essence orb and here is the result: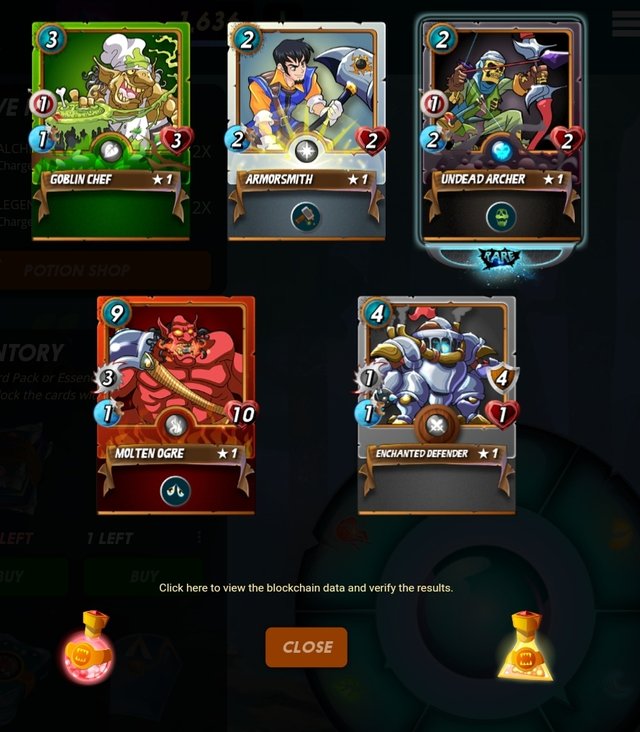 ---
All in all I am satisfied with my rewards. Yes well, a legendary card would have been great, but it will hopefully come at the end of the next season.
I hope you guys were as lucky as I was.
Greetings