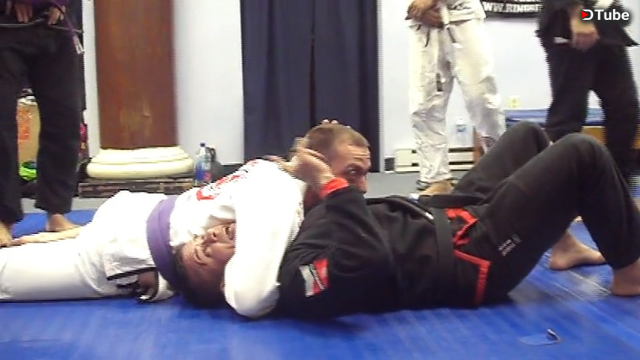 ---
4th Degree Black Belt, co founder of Fight Club Jiu Jitsu Marcio Bittencourt shares some knowledge with us.
In the video Professor Marcio demonstrates a counter submission to the North/South choke on Embomb701 (Frank Aiello). Professor Marcio explains how in order for this counter to work, you must apply it before your opponent is able to get their head to the mat, once this happens you are too late. However if you are able to wrap their neck before they move their head to the mat, you can counter with a choke of your own. This choke was so brutal, not only was it choking me out, I was hearing a ringing in my ears when the choke was applied to me.
Marcio has been featured on this blog before, below is one such article:
https://steemit.com/mma/@embomb701/marico-bittencourt-mma-fight-opponent-taps-to-strikesSince this article Marcio was promoted to 4th Degree.
I can attest that this technique works, aside from feeling the choke in demonstration, at the end of the seminar the participants sparred (Rolled). In one of these rolls I was caught by this submission by one of our brown belts when I was setting up (Being set up), a North/South choke.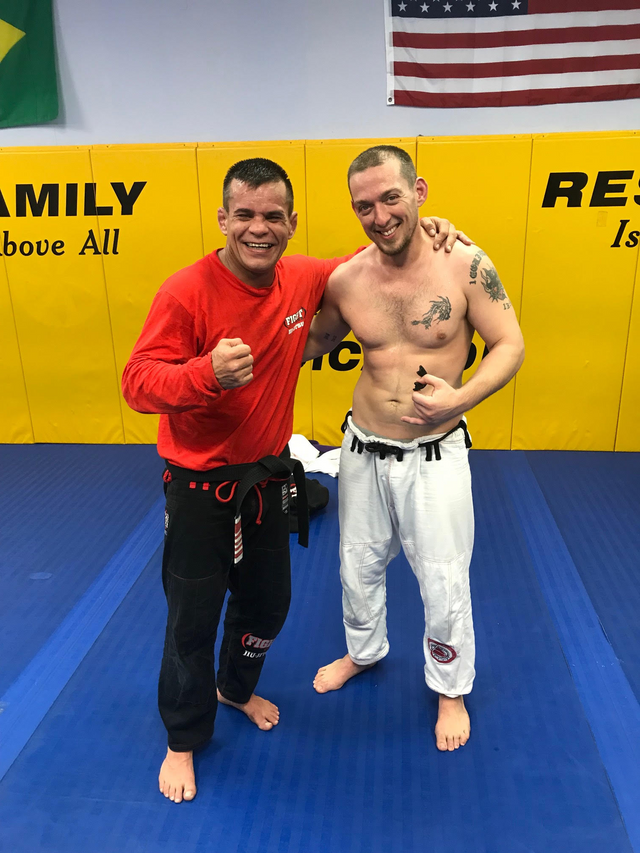 Marcio (left), Frank (Right)
Well everyone, thanks for visiting our blog, I hope you enjoyed this article. Please comment below to let us know what you think. Have you seen this counter before? Will you be sharing it with your Jiu Jitsu friends or keeping it to yourself?
---
▶️ DTube
▶️ IPFS