Airhwak-Exchange Bringing value to SBD & STEEM to Steemians in Nigeria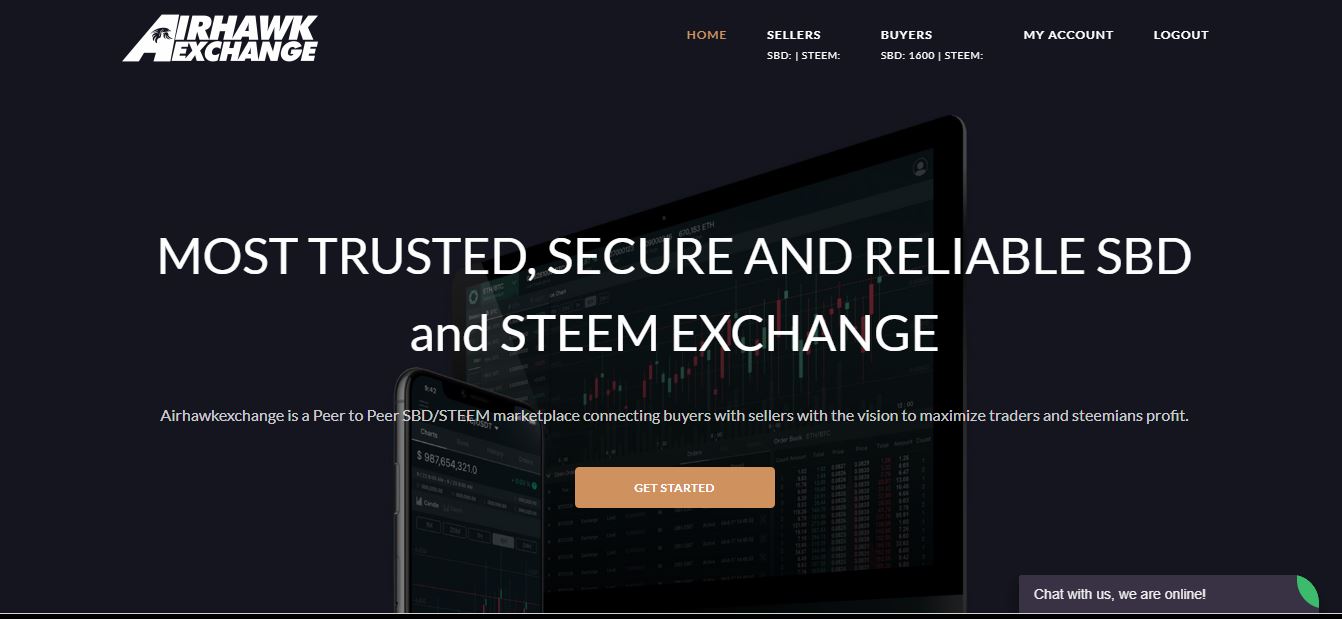 At Airhawk-project we realized it can be strenuous to change your SBD "steem backed dollar" to Instant Cash(IC) when you need cash, as you have to go through the rigorous process of an exchange to get this done and you get ripped off with exchange charges.
These became a challenge for our members who are fresh to trading as they have to open an account with an exchange and literally learn the act of trading cryptocurrency which can be so burdensome.
"Airhawk-exchange" is a telegram based escrow service for buyers and sellers who wants to trade their SBD for Instant Cash.
Airhawk escrow is a financial arrangement where a third party made up of trusted individuals holds and regulates payment of the funds required for the two parties involved in a given transaction. It helps transactions more secured by keeping the payment in a secure escrow "Airhawk-exchange" steemit account which holds the assest only released when all of the terms of an agreement are met as overseen by the escrow moderators. Although we are still having some minor challenges with the websites airhawkexchange.com you can still trade using our instant messengers channel.
How does Airhawk - Escrow Work?
Airhawk escrow reduces the risk of fraud by acting as a trusted third-party that collects, holds and only disburses SBD when both Buyers and Sellers are satisfied. Buyers and Sellers agree to terms
ALL TRANSACTIONS WILL BE DONE OPENLY ON OUR TELEGRAM BASED SERVICE.
(1). SELLERS send SBD to airhawk-project steemit account
(2). Escrow confirms and notifies buyer to make payment.
(3).Buyer makes payment to Seller.
(4).On confirmation of payment recieved by seller.
(5).Escrow account release the sbd to buyer.
All transactions are open on the steemit blockchain.
There will be 0.015 escrow charges on buyers on SBD/STEEM transactions.
Currencies Accepted:
All local currencies as long as there is a buyer willing to pay with your local currency.
Btc will also be accepted on occasions where there is no local currency exchange.
Warning: Don't fall for clone scammers.
By @CyberCreeper
Always use Escrow www.steemit.com/@airhawk-exchange
Warning:ONLY USE THIS ESCROW ADDRESS (EXTREMELY IMPORTANT)
SBD AND STEEM Only
Warning:DO NOT SEND PAYMENT TO ANY OTHER ADDRESS APART FROM THE LISTED ABOVE:warning:
NOTE: TRANSACTIONS ARE INITIATED OPENLY ON THE GROUP.
IF YOU GET A PM FROM A MEMBER HERE TRYING TO BUY/SELL MOST LIKELY SCAMMER. SO KINDLY REPORT TO THE ADMINS