This series is about applying the ideas I try to express in my "Optimism at the End of the World" series to steemit and the way we interact with each other here. The goal is to promote behavior that helps us to realize our true potential as a rich, positive, and capable community.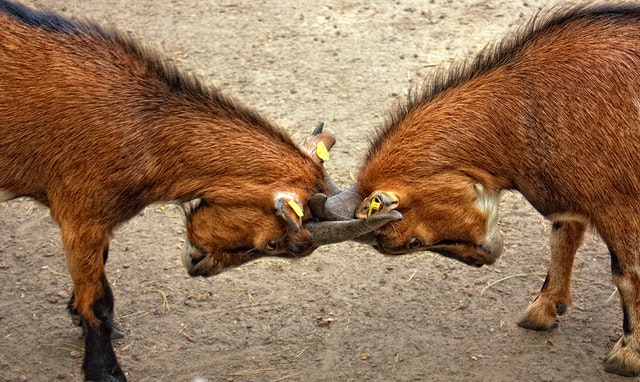 image link
It's very easy to get caught up in the money making aspect of steemit. I don't pretend that I have no aspirations for big payouts. But even more exciting to me is the potential for strong communities to blossom on the platform and the potential for communities to serve to ensure that quality and valuable contributions are rewarded despite what kind of unsavory activity goes on elsewhere on the platform.
What makes steemit a better catalyst for community growth?
It's not the money itself, but money DOES play a factor. In adding money to the mix, we now have more tangible incentive to go out and read the thoughts and ideas of others. We also have more incentive to be civil towards each other and to avoid making a fool of ourselves. By having more meaningful interactions with others, we increase our chances at succeeding on the platform. The more users we show an interest in and the more we show a willingness to help others, the more we set ourselves up for success while at the same time, contributing to the collective and building a healthy environment. This combined with a high percentage of forward-thinking, creative individuals makes steemit very different from other social media.
Money as a motivating factor does not necessarily mean that we are acting purely out of selfish intent. For more on this, read my last post "Optimism at the End of the World #10 : Selfishness and Selflessness" . From a position of abundance, you have much more to share with other so no need to feel guilty, just keep yourself in check about how you achieve abundance and how you make use of it.
Finding a tribe
We need to consciously seek out others, otherwise we are talking to ourselves. Sure you could seek out anyone, try to be polite enough and fake interest to get followers, some people are doing it. But is it fun? Does it really work?
Many people are sharing their passions on here, not just where they went last night and what they ate for dinner (the ones who do share this are quite passionate about it. That is cool). Why not go and find some people that you are truly interested in, people that share the same passions and beliefs as you. I know I am.
By building communities based on deeper connections, we make our lives easier and more fun, we make others lives easier and more fun and we create a vibrant ecosystem and communities capable of anything.
Tribes are slowly forming on steemit. They come in many varieties from yunk to whaleshares to PAL to certain tags to all the different trails to the regulars in steemit.chat to our "Be Awesome" community. The tribes can easily coexist peacefully and you can even be a member of more than one tribe. Some tribes will be formal where membership is clear, many will be quite informal and fluid.
Finding my own tribe
I see very clearly the potential that the connections made on steemit have, even beyond the platform itself. I have been out searching for people who share similar ideas so that we can create something together, or at the very least enjoy each other's company.
I'm not huge on shout outs but I want to make a point here and show you what I mean.
I've made friends with people who under other circumstances I never would have known I had so much in common with. Helping people really excites me and there are many who help me and many are willing to let me help them.
Be awesome
There are those who have been helping me to the Be Awesome community like @macchiata @clayboyn and @guyfawkes4-20 (thanks for the images dude!) despite no immediate personal benefit. These three are destined for great things and I'm thrilled they want to hang out with the likes of me and understand what I mean when I say "Be Awesome". There's @pinaynomad who has been so vocal in her support for what I do and who is studying Spanish with me now. There's @ryivhnn who knows how to be a loyal steemit friend and who for a few weeks I just thought was an awesome dude but who through our chats I learned I had much in common with. Also @heymattsokol with his awesome music and videos. Many more have joined more recently like @howtostartablog and @onetree and I hope they stick around.
Other potential tribe members of mine
There is @rondonson who is like a soul brother, we both have different artistic mediums but we can feel each other on a deeper level and learn so much from each other. No matter what happens on steemit I know I've made one true friend here.
There's @benjojo who may be the whale with the biggest heart, despite all the attention he gets on steemit, a full time job and a family, he still makes time to read my posts and leave long thought provoking comments that let me know I'm not alone in my vision for the future. There's @rebelmeow who does the same, please follow her and tell her to write more, she's great!
There's @cryptohustlin who does so much to help others on the platform even when there's really nothing in it for him. He came off like a mafia boss at first but now as I get to know him I see he's got a crazy big heart.
There are those who I've gotten to know with in whaleshares and steemit.chat. They have their own tribes that I see as allies. @jphenderson , @akrid , @patelincho (hope she comes back), @officialfuzzy, @mobbs, @kryptik , @suesa , @h0lozor , @shasha.shade @acidyo (and the OCD team) and too many others to mention.
There's @stellabelle who could be forgiven for forgetting me so many times because she is so damn popular and rightfully so (everyone name drops her, right?). Aside from interacting with her massive following, she seems to be focused on building community in her local area. This is great to see and I look forward to more of it. Give me some time, when I'm ready.....steemit road trip!
There are those who help me discover new topics of interest. @canadian-coconut and @ryivhnn have introduced me to the concept of unschooling which makes me much more optimistic about making little humans one day. The sheer amount of crypto users here and it's relevance to the platform have sparked an interest in the concept of decentralization. I didn't come here for visual art or comedy but @william-syrus and @steemitadventure makes seriously kick ass comic book style artwork and @trafalgar really makes me laugh.
There are others whose content and comments I really connect with and who I hope to know better. @denmarkguy , @stillgideon , @happymoneyman , @wakeupsheeps , @knowledge1 and @sacka (I really want all of you in our chat!)
"Synchronicity runs wild on steemit" - @kendewitt
Last week I randomly bumped into @kendewitt and we hit it off. We have both lived in Japan and he's actually living a life that is not far from the one I would like for myself. He spent an hour helping me figure out how to make it happen. When he learned that I also really love Alan Watts he recommended I check out @churdtzu . I did and I totally loved his posts. I found his project @paradise-paradox which opened my world to a bunch of other users who I have some similar interests with, including @brightstar whose posts blew me away.
This synchronicity inspired me to write this post. What if these people are tribe mates that until a few days ago I didn't know existed?
ok enough name dropping that was gross. I'm very sorry if I didn't mention you, there are many many who I am interested in and respect who were not mentioned here
I'm not just name dropping here, I'm trying to make a point. We are all helping each other. We are open to helping others as well. Many of us will collaborate in the future. Some of these collaborations may do a lot of good on steemit or in the 3D. We are constantly inspiring one another. I'm aware of the BS here as well but it's important to focus on the good too. Truly beautiful things are happening here.
Go find your fucking tribe!
Use the search function, ask around, figure out exactly what you are looking for. If you enjoy my posts, maybe our discord channel is the place for you. Please share what kind of tribe you are looking for or how you found your tribe in the comments.
---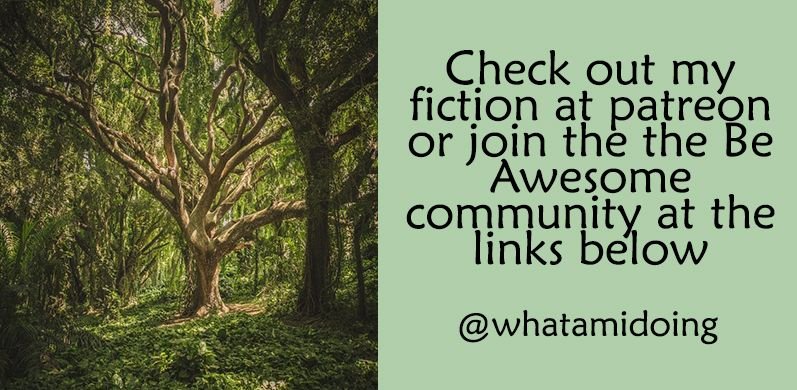 Join the "Be Awesome" community
The Be Awesome discord chat, was created with the intention of making deeper connections with fellow steemians.
thetree - my fiction @ patreon