So... Where Does My Name Come From?
Why "Prism"?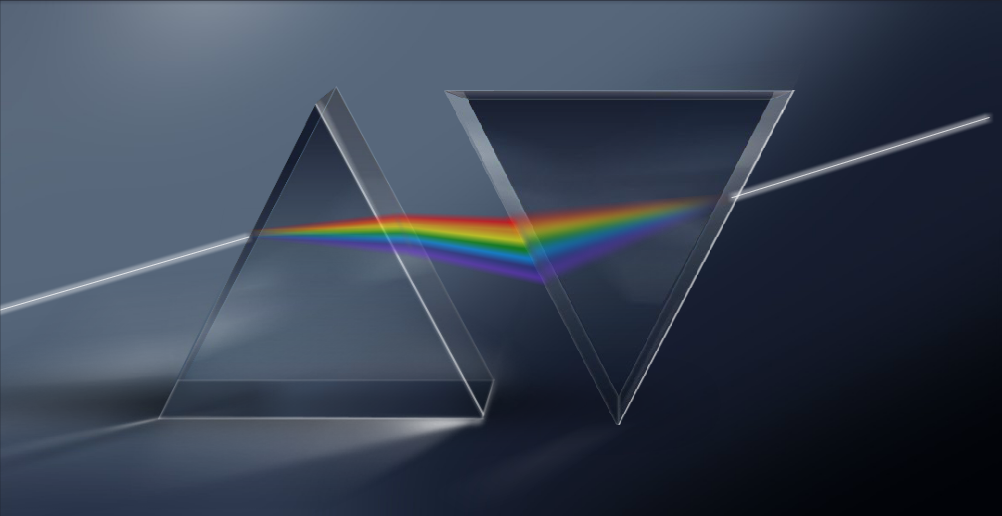 I am not totally sure where/when the name comes from, but a few things stand out.
The Early Days
At some point in my life, I studied a Native American or Aboriginal tribe (I forget the details) that had a tradition of "naming ceremonies" when a young adult was becoming a full member of the tribe.
I found this concept of choosing your name fascinating, especially because my name never really resonated with me. I remember being really young, maybe 4 or 5, and when people would use my name, I would think, "Pete/Peter just doesn't feel like my name." And it never has. I've always responded to it, but it has always felt like someone else's name.
When I was 8, my parents divorced. With my father gone, my mother could not afford to keep us in our Maryland home, so we moved to Delaware. My mother was, and is, devoutly Greek Orthodox. The closest Greek Orthodox church was an hour away in Ocean City, Maryland. We went every week and half of the boys in Sunday School were named "Peter." I wondered, "Why do I have to have such a common name?"
I do not remember when I first learned about prisms, but I recall being fascinated with them from a very young age. My younger brother, Jon, and I loved playing Legos when we were younger (truth be told, the main reason I would want kids now is just so I could play Legos with them). We would each build a Lego fort and create back-stories and superpowers (I loved X-Men too) for the people who lived/worked at the fort). After we built up our forts and armies, we would wage war against each other.
I was a really bad older brother. I took all the anger and sadness I felt about my parent's divorce and projected it onto Jon. I was two years his elder, so I called the shots. When we would wage Lego war, I would often let him think his side was winning, before something would happen and turn the tide of battle in my favor.
The most common event that turned the tide of battle was my favorite character arriving late. His name was Prism. He would use his ability to empower his allies to fight harder and they would drive back the enemy and win the day. Looking back now, I wish I had let my brother win more often.
Getting Older
After my first mystical experience, one of the things I realized is most people only understand world topics and situations in their life from one perspective - the one they were taught or the one that served them most. Whether discussing a scientific theory, like evolution, a spiritual theory, like a religion, or an interpersonal conflict, most people believed their perspective was the truth.
That first mystical experience changed something in me. Instead of seeing any topic or event from a single perspective, I was able to see reality from a multitude of perspectives. I could see my ego-driven perspective (if there was a lot of emotion involved, this was all I could see at first), I could see the other person's perspective, the perspective of a fly observing this exchange on a wall, the perspective of an alien observing human behavior, and many others.
My mind would process these perspectives and during discussions, I would say things that would shock people. People often called me an "old soul" - I assume because the words coming out of my mouth were often wise beyond my years.
Later, people started asking me if I was an "indigo child." I didn't know what that was, so I researched it and discovered that many people in the New Age spiritual movement had been noticing a new "type" of child coming onto the planet with unique characteristics. I had almost all of the characteristics of these "indigo children." But I never really identified with the label. I just knew my mind worked differently than most people.
Young Adult
At some point in my teens, I was thinking about how weird I was and how my brain processed information differently and a beautiful vision popped into my head:
I saw light from the sun shining down on a group of people, of which I was a part. The light represented information and simply hit most people's skin and clothes and was absorbed, but when the light hit me, it split into the color spectrum. Each color became a perspective or lens I could look through to understand reality. It was during this vision that I first thought, "I am a Prism."
From that moment, "Prism" felt like my name. It would be a long time before I started asking other people to use it, mainly because I had a lot of self-confidence issues to work through and still cared very much about the opinions of others. But in my own mind, I was Prism. "Prism" became a symbol and metaphor for my greatest gift, and just felt like a better descriptor for who I was than "Pete" could ever be.
However, in reality, the name doesn't matter. You don't care about history remembering your name. But you do want people to remember your central message - that "reality" cannot be understood from a single perspective. The more perspectives one can understand, the closer they can come to understanding truth. This is what I want people to remember if they learn nothing else from me. Let the name "Prism" be a reminder of this concept... the most important concept I could hope to teach.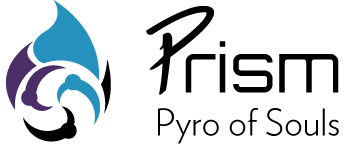 Prism will soon be publishing his first book "The World Creation Guide: For the Heroes Ready to Start Civilization 2.0." To be notified when the book is ready for purchase (or a free download if you don't have the funds) please go to http://pyroofsouls.com/ and sign up!