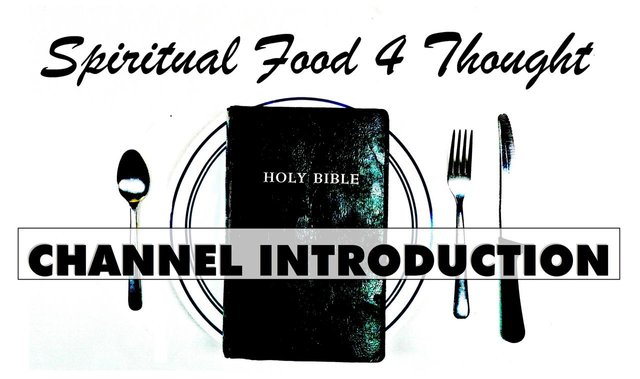 Time to get more spiritual.
---
Actually, it's not really time to "get more" spiritual, but rather to share more about spiritual issues. After hearing some encouragement to share more about my spirituality from other steemians like @humanearl, @themanwithnoname, @mericanhomestead, @freedompoint and others, I've decided to create a new YouTube channel and share some vlogs containing spiritual food for thought on a regular basis.
I know how many people feel about YouTube, but at the moment it has a greater reach than steemit does, and it seems that I've already lured quite a few people from YouTube over to steemit. I'm still trying to grow my "Papa-Pepper" channel over there too, so please consider at least subscribing to that channel for my regular, random fun, and the "Spiritual Food 4 Thought" channel too, if you enjoy considering spiritual things. Here's the introduction video that I made for my new channel.

SPIRITUAL FOOD 4 THOUGHT CHANNEL INTRO VIDEO

Until next time…

GIF provided by @anzirpasai
---
Bitcoin (BTC) - 35jP794XJ1yHUaoxuQUXwGPyCuy6zyiQA5

---