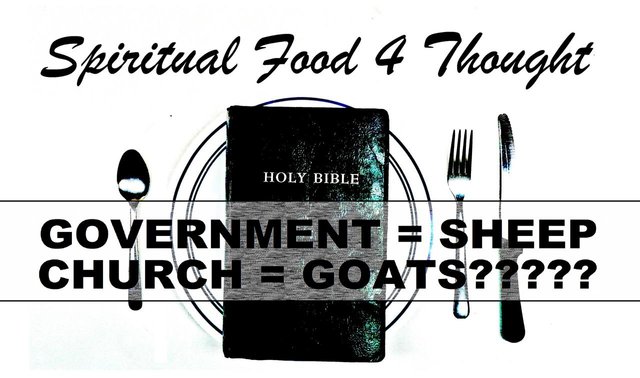 According to the teachings of Jesus?
---
Ultimately, I think not, but this passage of scripture is interesting to consider and compare. Based on the end of Matthew 25, it really does look like the government is doing a much better job living up to the deeds of the sheep in this passage. What shall we do about it?

"GOVERNMENT = SHEEP / CHURCH = GOATS ???" VIDEO
---
Also, if any of you enjoy these videos, please feel free to subscribe to my new channel Spiritual Food 4 Thought and share these videos wherever you think people may either enjoy them or need them. Thanks everyone!

Until next time…

GIF provided by @anzirpasai
---
Bitcoin (BTC) - 35jP794XJ1yHUaoxuQUXwGPyCuy6zyiQA5