SPIRITUAL FOOD 4 THOUGHT - ALL PATHS LEAD TO GOD - REALLY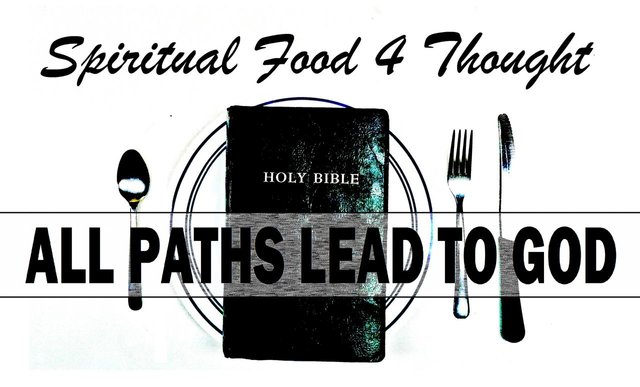 Forget what religious people tell you, it's true!
---
All paths do lead to God. If someone disagrees, hopefully this will provide some food for thought.

ALL PATHS LEAD TO GOD VIDEO
---
Also, if any of you enjoy these videos, please feel free to subscribe to my new channel Spiritual Food 4 Thought and share these videos wherever you think people may either enjoy them or need them. Thanks everyone!

Until next time…

GIF provided by @anzirpasai
---
Bitcoin (BTC) - 35jP794XJ1yHUaoxuQUXwGPyCuy6zyiQA5