RetroPuku- PukuCortometrajes
En el año 2009 realicé varios cortometrajes creativos, compré una cámara Genius de vídeo y aprendí a editar vídeos de manera autodidacta en MovieMaker, de ahí salieron estas locuras, gracias a haberlas creado empecé a laborar en cine, puesto que, el equipo de producción del director de cine Carlos Malave, (el cual ha realizado muchas peliculas, incluyendo "Las Caras del Diablo" en la que participé) vio mis cortos y me contactaron para saber si yo quería actuar en cine gracias a esos cortometrajes que muestro a continuación.
Los realicé un poco para olvidarme del duelo que causó la muerte de mi madre, siempre había querido una videocámara y la compré para sublimar mi dolor mediante el arte. No son obras maestras pero pocas personas habían tocado el tema de los "zombies" en cortometrajes en Venezuela, así que digamos que pueden ser consideradas obras pioneras, no digo clase B, clase Z porque son de muy mala calidad pero hechas con mucho cariño, creatividad y en el último vídeo explico el porqué las realicé de ese modo, mal hechas y mal editadas, ya que mi forma de creación en esa época era el caos, el ruido, el "noise-visual" (que venía desarrollándolo en la música y el arte conceptual desde el año 1999 o 2000, aproximadamente).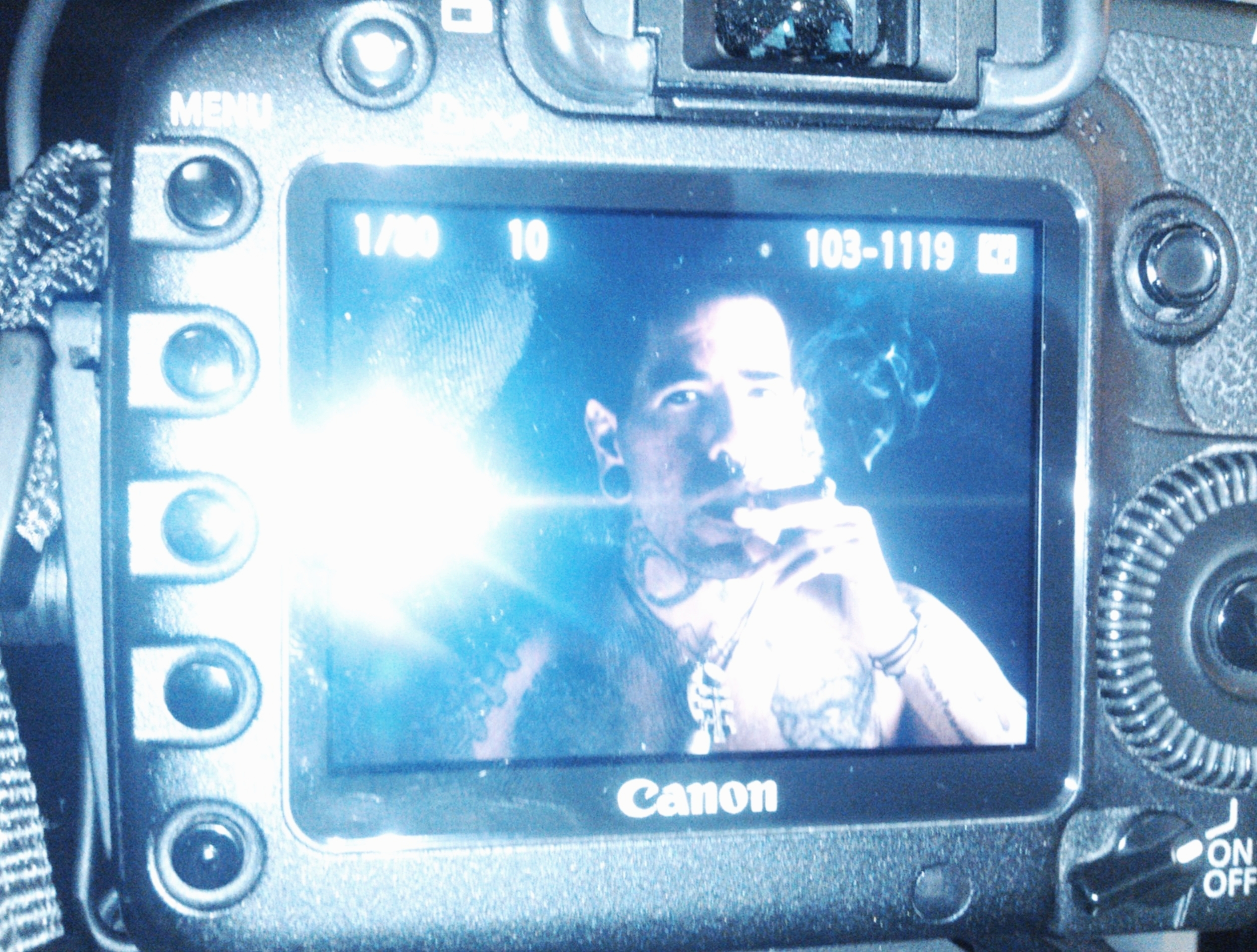 -----------------ENGLISH------------------
In 2009 I created several creative short films, I bought a Genius video camera and I learned to edit videos in a self-taught way in MovieMaker, that's where these crazy things came from. Thanks to having created them, I started working in movies, since the production team´s film director Carlos Malave, (who has made many movies, including "Las Caras del Diablo" in which I participated in 2010) saw my shorts and contacted me and told me if I wanted to act in his movie, of course i said yes, so will be a luck stuff and thanks to those short films that I show below.
When i created that movies i try to forget about the sadness that caused the death of my mother, and I always want a videocam recorder and I bought it to sublimate my pain through art. They are not masterpieces but few people had touched the subject of the "zombies" in short films in Venezuela in those years, so let's say they can be considered pioneering works, I do not say class B, class Z because they are of very poor quality but made with a lot of love, creativity and in the last video I explain why I did it that way, poorly done and badly edited, since my form of creation at that time was chaos, noise, "noise-visual" (which had been developing in music and conceptual art since 1999 or 2000, approximately).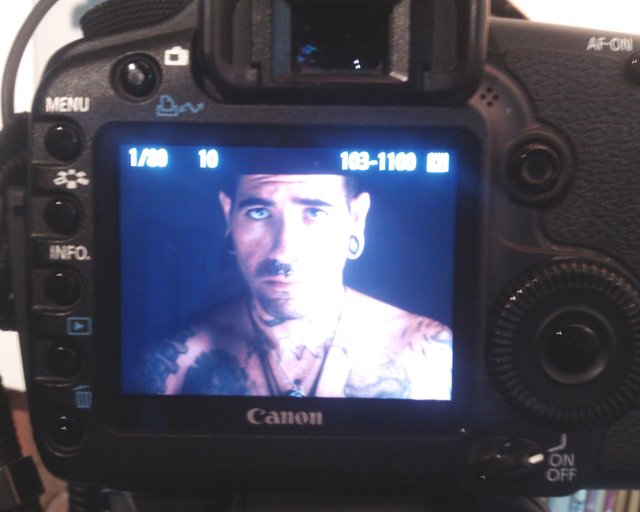 Los cortometrajes / Short Films
Cañon Colto Cañon Lalgo:
Cañon Colto Cañon Lalgo
Cortometraje Realizado por:
Nahu Padilla
2009
English Subs:

Cañon Colto Cañon Lalgo - Parte 2:
Cañon Colto Cañon Lalgo Parte 2
Cortometraje Realizado por:
Nahu Padilla
2009
English Subs:
Detras de cámara Cañon Colto Cañon Lalgo:
El Parrillero Zombie - Nahu Puku
2010
En las siguientes imágenes, actuando en la película "Las Caras del Diablo" de Carlos Malave, parte 1, año 2010, locación: Bar Molino Rojo, Caracas, Venezuela, fue la primera de varias películas en las que he aparecido:
Recording "Las Caras del Diablo", 2010: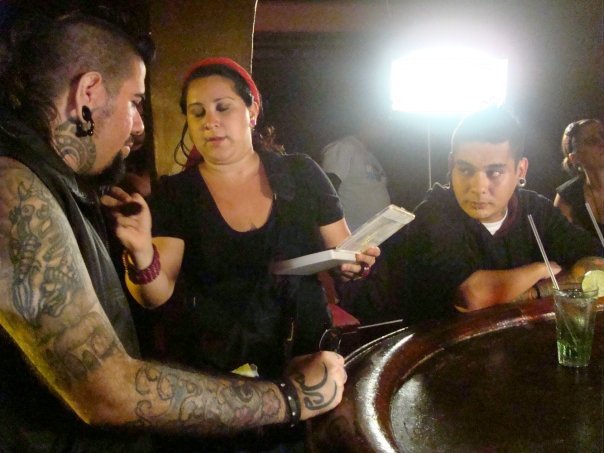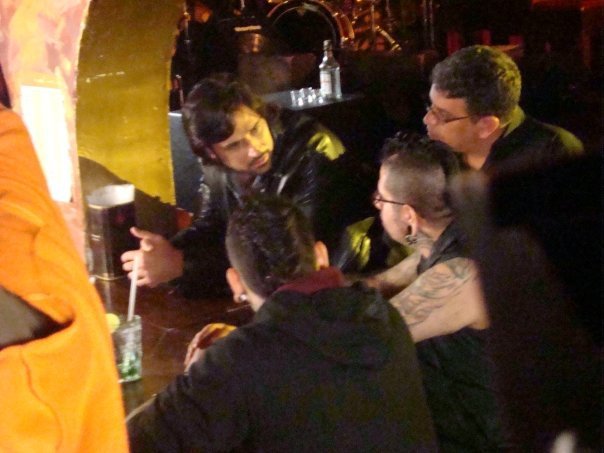 Del cine pase a realizar algunos comerciales importantes para televisión en toda latinoamerica: Nescafé, Jacks Snacks, entre muchas otras marcas, en las que he aparecido en varios roles y personajes, en este caso de baterista en una fiesta de un comercial de maní de Jacks Snacks:
Other tv comercial roles in my acting work: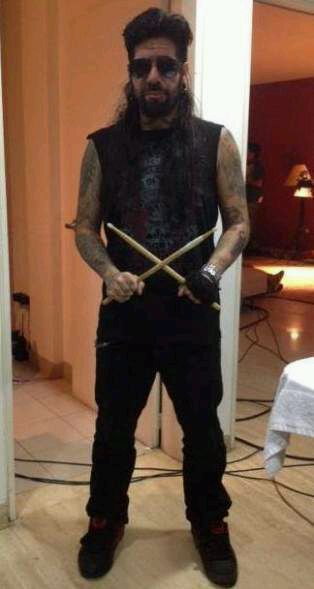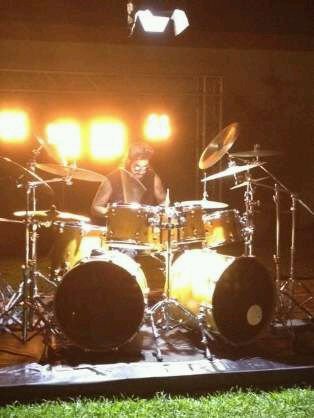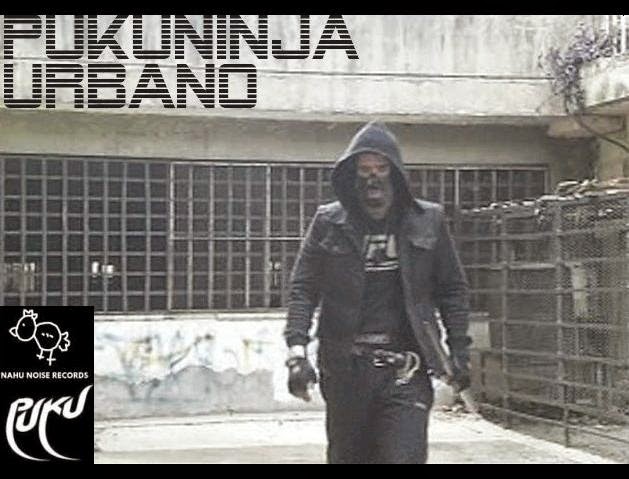 Luego me animé a realizar una serie propia llamada PukuNinja Urbano, la cual pueden revisar en este post:
https://steemit.com/spanish/@nahupuku/retropuku-pukuninja-urbano
Y he actuado en algunos videos musicales entre ellos estos dos:
Obscura Insania - Universo adverso (Video Oficial)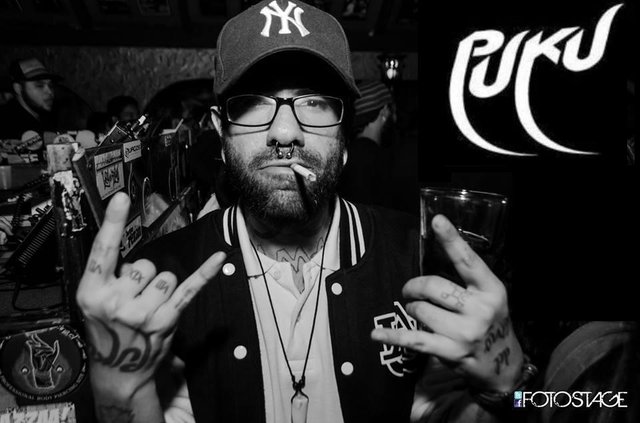 Y aca pueden ver otros posts de mi autoría sobre mi vida personal:
https://steemit.com/motivaciones/@nahupuku/algo-asi-como-mi-biografia
https://steemit.com/biografia/@nahupuku/mi-forma-de-tocar-guitarra
English:
My Bio:
https://steemit.com/english/@nahupuku/nahu-padilla-bio-in-english-for-the-steemit-english-comunity
My Shamanic Guitar:
https://steemit.com/english/@nahupuku/my-shamanic-guitar-my-guitar-style
Mi página personal:
http://nahupadilla.blogspot.com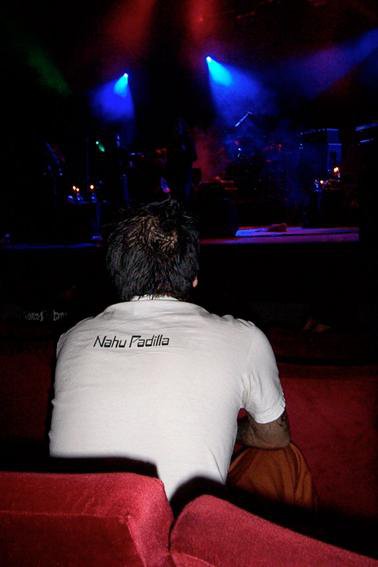 Mi canal de Youtube:
https://www.youtube.com/user/puku