Some Of The "Blood Moon" In North America, My Friends...
A few days ago, I read that here in the United States, we were not going to see any of the "Blood Moon".
I am glad that I went outside tonight to check it out , because when I did, the moon looked like this for about 30 minutes or so..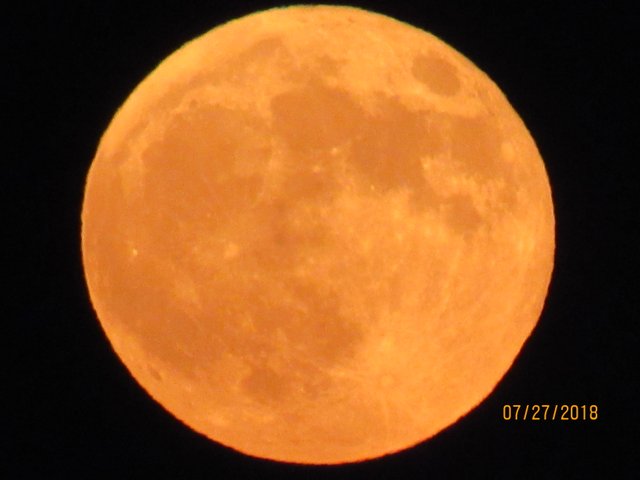 I took about 20 photos from the left side of our Pecan Trees, as I was being attacked by mosquitoes... The things you'll do for a decent photo ;-))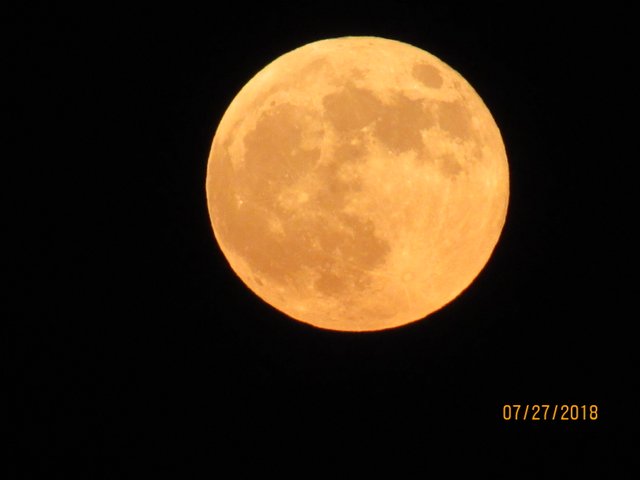 So, then I moved over to the right side of the trees and took some more photos..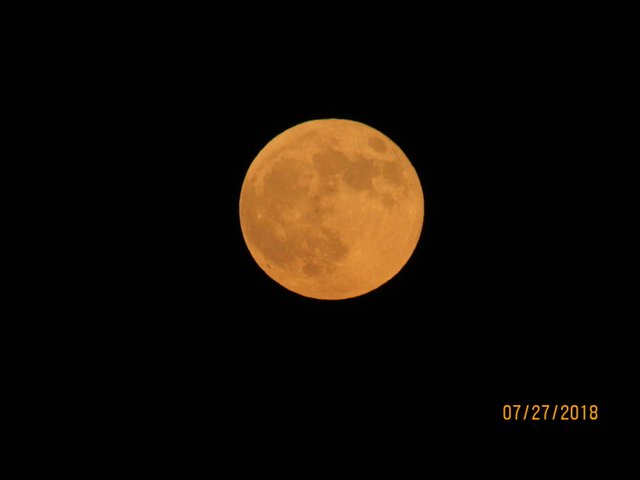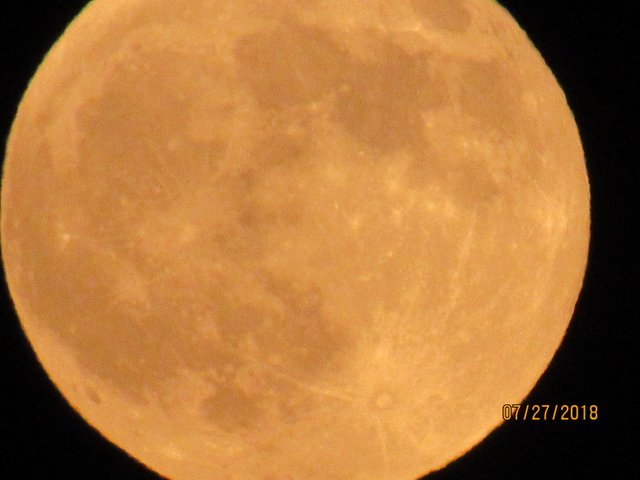 After taking many more photos, I decided to come inside and view them all. I had to delete several because of the blurriness,(due to the attack from those pesky mosquitoes). LOL... They had me dancing out yonder!
About 30 minutes goes by, and I go back outside to see if the moon has gotten any closer(or bigger).
And this time,, with a shirt on!!
This is what I captured on the camera..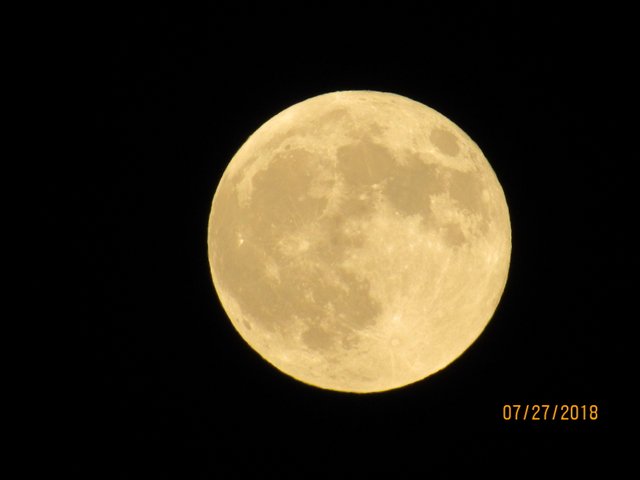 A brighter moon!!!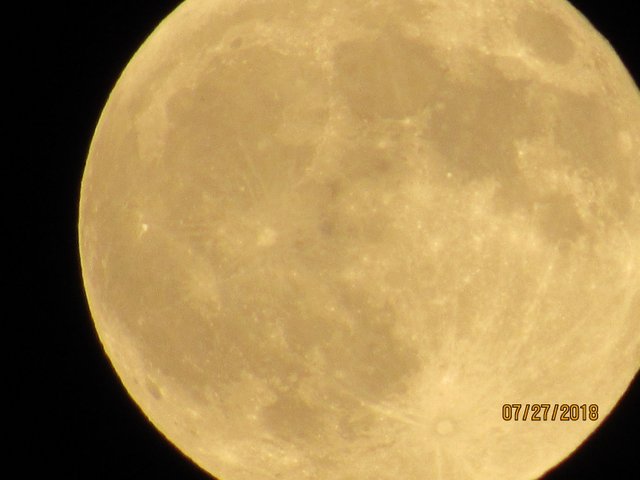 It was amazing to catch a glimpse of the blood moon from our house.
I Hope That You All Enjoyed...
Thanks For Viewing!!