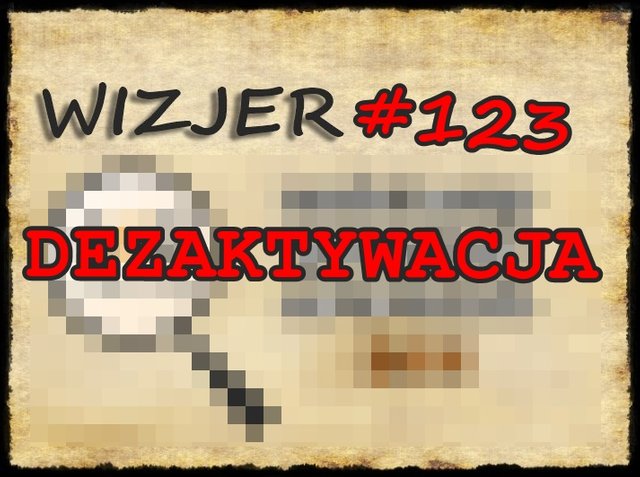 Cześć wszystkim! Tu
@julietlucy
. Zapraszam Was wszystkich do ostatniego odcinka Wizjera.
Nie tak dawno zaczęliśmy prowadzić drugie konto i to na nim "obchodziliśmy" setkę, a tu nagle taki post.
Jak to mówią "coś się kończy coś zaczyna" i tak jest właśnie w naszym przypadku. Wizjer przeżył już swoje i musi ustąpić miejsca nowym projektom.
Dziś dezaktywujemy Wizjer i zawieszamy konto @sp-group-up. Choć kto wie, może za jakiś czas znów poprowadzimy tu jakiś codziennik... może "Wizjer reaktywacje reaktywacji"?
Tę decyzję wraz z Teamem podjęliśmy już dawno i nie ma ona związku z ostatnimi wydarzeniami.
Nie wiem co mogę jeszcze napisać... może po prostu zacytuje @emsonic "[now You must cry, to show your emotions] ".
---
Zapraszam na konto @sp-group, które od jutra stanie się naszym jedynym kontem. Tam będziemy prowadzić nowe serie i projekty. Chcemy czynnie uczestniczyć w życiu #polish i w miare możliwości wspierać użytkowników naszej społeczności.
Będą konkursy, zagadki, zabawy, będzie się działo!
---