Sonic Groove Live Week 11 : Like the Reeds(original)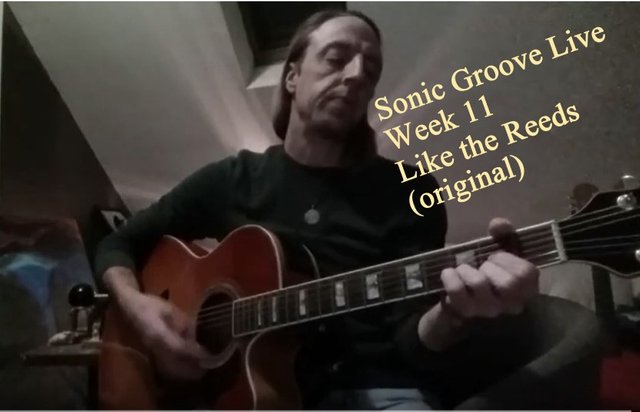 Happy Thursday Steemit!
As I have recently come out of my personal retrograde, I have learned about Sonic Groove Live!
I am really excited about this, as Steemit Open Mic gave me the motivation to write and perform so many songs.
Thank you @isaria, @krystle, @ausbitbank and all those responsible for doing this.
This song is one that I wrote a couple of years ago. It's one of my favorite songs to play.
---
---
Full Lyrics :
I see us strolling through Arkansas
dancing
in the hills painted green
I can hear us laughing on the way back to Beograd
as we see what's there to be seen
We'll be weaving weaving
as we weave together like reeds
All the gates will open or they won't
as we know our path is yet to be seen
All of the elements align
in our blood given time
as long as we breathe
And we're weaving
as we weave together like reeds
in the Hawthorn leaves
---
Peace and Long Life, Steemit.