This is a live recording of O Holy Night from St. Patrick's Church, Albury, NSW (Australia) during Midnight Mass on December 24, 2019. My brother, Andrew, assembled a small choir comprised of local children and ex-members of our Schola Cantorum. Here was our schedule of music for Midnight Mass:
O Come, All Ye Faithful
Quelle est cette odeur agréable?
O Holy Night
Hark the Herald Angels Sing
Mass Setting: Mass of St. Francis
Postlude: Toccata sur "Il est né, le divin Enfant" - Denis Bédard
The arrangement of O Holy Night (by Philip Le Bas) is in 4-part harmony, but for the sake of simplicity and time we have opted to sing most of it in unison. However, there is a moment where the men sing in harmony and it sounds very nice! Overall, the evening was a success. I hope to edit more of the footage as time permits and share with you here.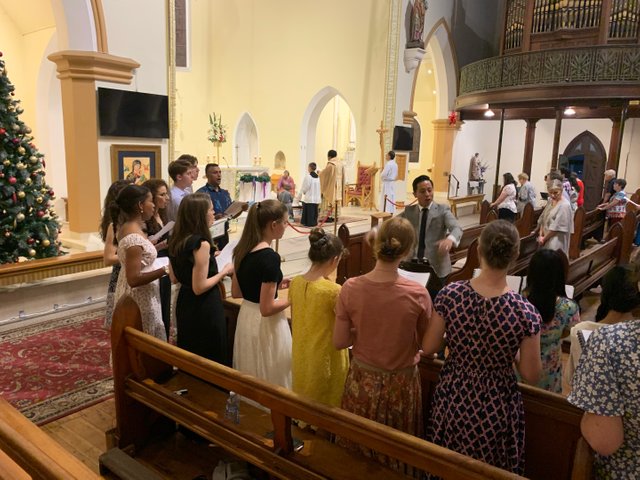 ---